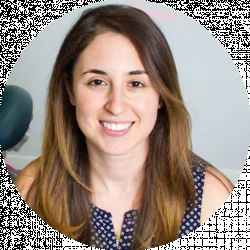 Latest posts by Erica Anand
(see all)
Oral-B is one of the leading makers of electric toothbrushes and features several models that are loved by many. While we are all always looking to make hygiene improvements, many of us seek different products to meet our oral health needs.
In an era of "smart" electric toothbrushes, Oral-B offers one-of-a-kind brushes that not only clean our teeth, but educates us on proper brushing technique and delivers real-time feedback on our brushing skills.
One of the greatest options that Oral-B has is that their models differ based on the customer's needs and cost range.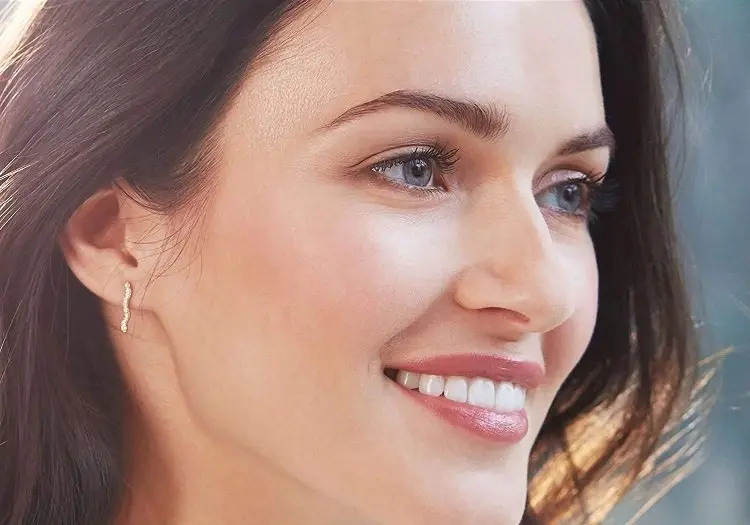 Oral-B 5000 and Oral-B 8000 are two of the most commonly searched electric toothbrushes for patients looking for advanced dental technology and customizable features.
The Oral-B 5000 and 8000 have several differences, giving patients an option depending on the brush features and price tag you are looking at:
Main Differences Between Oral B 5000 vs 8000
The Main Differences Between Oral B 5000 vs 8000 are:
The Oral-B 5000 contains 5 brushing modes, while the 8000 offers 6 showing it has more functionality because it comes along with a tongue cleaning brush head.

The 8000 model comes with a suction stand while the 5000 does not offer this feature.

The 8000 offers 2 brush heads while the 5000 comes with only a single brush head, making the 8000 a better choice for more options.

Battery life is slightly longer in the 8000 than the 5000 giving the first model a heads up.

Smart 360 LED ring is only offered in the 8000 model making it more customizable than the 5000 model.

The cost of the 8000 is higher than the mid-range 5000 electric brush, making the 5000 model much more affordable.
The Similarities
Both the Oral-B 5000 and 8000 share some similarities since they come from the same Oral-B line of products. These similarities include:
Both include a built-in 2 minute timer to help guide patients in proper brushing time.

The 5000 and 8000 models both include a rechargeable battery making it a good option to last for over a week of brushing.

Both models contain Bluetooth capabilities and offer Smart technology.

The models unlike simpler brushes contain multiple brushing modes to give patients the option of what cleaning mode will best fit their oral hygiene regimen.
Oral-B 5000
Oral-B 5000 is designed using pulsating/oscillating brushing technology to help remove plaque effectively.
The Oral-B 5000 is a great alternative to other high-end toothbrushes, while still delivering excellent care. It offers five personalized modes that help customers to meet their individual brushing needs.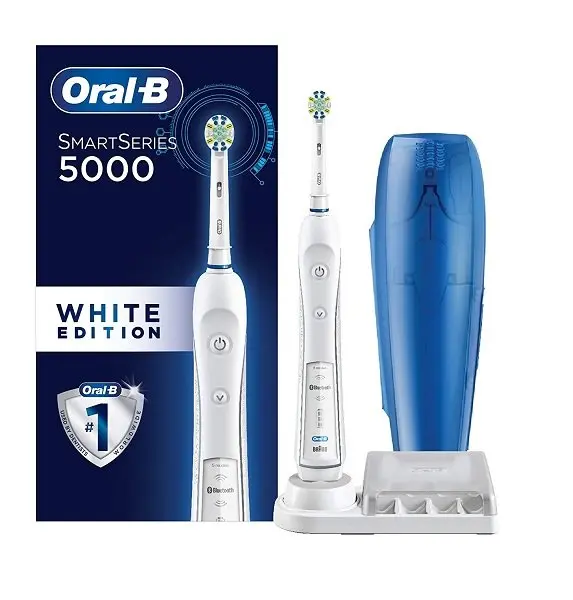 Oral-B 5000 offers advanced wireless Smartguide technology that gives real-time guidance.
There is a built-in 2 minute Pro-timer to help people remember to brush for a long enough time because a limited time brushing is often the cause of excessive plaque build-up and gum issues.
A pressure sensor helps customers recognize if they are applying too much pressure to avoid damage to teeth and gums.
Features
5 different brush modes:

Depending on your needs or preference, you can choose Daily Clean, Deep Clean, Massage Mode, Gentle Brushing Mode, and Whitening Mode. Many people keep their brush modes on Daily unless they have an oral hygiene goal or want to improve on a quadrant that needs extra care.

Focus:

The 5000 model focuses on plaque removal and interdental cleaning around the gums making it a great solution for those who need help maintaining gum health. The brush is able to perform up to 40,000 pulses and 8,800 oscillations per minute creating a smoother feeling of your teeth and gums.

Brush head shape:

A Floss Action brush head is a unique feature that helps customers find an effective way to floss and maintain their optimal gum health.

Battery time:

Contains a Nickel Metal Hydride (Ni-MH) battery that when fully charged, has a battery life of approximately 40 minutes, which should be the equivalent of twice daily brushing of 2 minutes. This should last you around 10 days.

Price:

The brush is one of the more cost-effective models of the Oral-B series, costing customers $130 – $160. This comes out to about 15 cents a day over three years. The brush comes with a 2 year warranty.

Smartguide friendly:

Your brush can be connected wirelessly to your smartphone via Bluetooth and once you download the Oral-B app, you can get great feedback on your brushing habits and tips to improve your oral hygiene.
Pros
Oral-B 5000 contains a portable charging station, making it convenient for daily brushing and traveling. A charged electric brush can last up to 10 days with routine brushing and will clearly display the charge level to know when it is time for a recharge.

The 5000 model uses a Ni-MH battery, which may take longer to charge, but lasts longer than other types of batteries.

The package includes a travel case and brush head storage compartment which can hold up to four brush heads.
Cons
The Oral-B 5000 is slightly less slender and more bulky than other electric toothbrushes making it possibly more difficult if you have weaker hands or dexterity issues.

Many people find the price point quite high even though the 5000 model is the least expensive of the Oral-B Pro Smartseries models.

The 5000 model does not contain a 360 Degree LED Smart ring like some of the newer models.

The Oral-B 5000 comes with only one Floss Action brush head while other models contain more brush head options.
Oral-B 8000 Model
The Oral-B Genius 8000 is designed as the flagship electric toothbrush. The model helps push the boundaries of modern electric brushes because of its key features like Position Detector Technology and the Smartphone applications.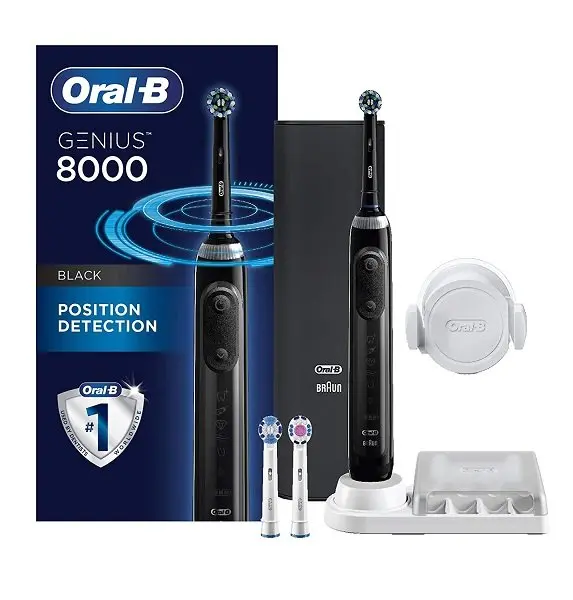 Many people choose this brush because of all the technology it offers, but unless you choose to use all of these "bells and whistles" you may be overspending on your brush.
Features
6 different cleaning modes:

The 8000 offers 3D oscillating and rotating motion technology as a mechanism of plaque removal. It comes with 5 personalized modes including a Daily Clean, Gum Care, Sensitive, Whitening, and Pro-Clean. It also offers a Tongue cleaning mode to help remove where most bacteria harbor in the mouth causing bad breath.

Triple Pressure Sensor and 360 degree SmartRing technology:

This feature will help illuminate and pulsate the handle if you are using too much pressure or are brushing for too long after 2 minutes. The benefit of the smarting is that it creates a more custom brushing experience while you can choose from 12 colors to give you visual feedback on your brushing.

Built-in 2 minute timer:

This encourages patients to brush for the right amount of time and after 30 seconds will signal you to change quadrants to brush efficiently.

Rechargeable battery:

It uses a Lithium technology to create a slimmer brush and will remain charged for 12 days. There is no percentage feedback of battery charge using the Smartphone app.

Premium storage compartment:

It holds the brush and charges the electric toothbrush while it is in the case. There is a USB port to connect to a smartphone to also help charge the brush.

Smartapp Technology:

The electric brush can connect to an iPhone or Android smartphone that will give you news and events, feedback on your brushing skills, calendar appointments, routine cleaning appointments, and brushing goals. You can store and share this information with your dental provider.

Smartphone holder:

Uses a suction cup to hold your smartphone in the bathroom that uses Position Detection technology to educate you and help achieve better brushing.

Price: The retail price ranges $200 – $250, but does include many features and will break down to 22 cents a day over three years of use. The brush comes with a 2 year warranty.
Pros
6 cleaning modes: The brush offers a variety of cleaning modes depending on your personal needs. It is beneficial for those who have different preferences or want a choice in the type of clean.

Smartring Technology: The model will light up using one of 12 various colors making the brush more personalized than others.

Pressure Sensor: A built-in pressure sensor is a unique want to alert you if you are brushing too hard, which can do damage to your teeth and gums. A red indicating light will alert you so you can apply less pressure.

The model will remember the last cleaning mode used if you had a good experience with that feature.

The 8000 model is compatible with a wide range of Oral-B brush heads so it is convenient if you have another model or you ever upgrade.

Oral-B Indicator Bristles to inform you when it is time to replace your brush head if it is worn down.
Cons
Position tracking is not always reliable and takes a lot of practice and manual dexterity to get accurate.

The Oral-B 8000 is considerably more expensive than most electric toothbrushes available. It is worth the investment if you plan to use all of the features.

If you want to change the cleaning mode of the brush, you have to change it while the brush is powered on.
Alternatives
If you decide you want to make an investment in an electric toothbrush, but you're not ready to make the leap into such a high-end brush, there are other lines of toothbrushes that offer great care.
Philips Sonicare: I always recommend a reliable Phillips Sonicare line of brushes.

One of the most basic lines Sonicare offers is an electric toothbrush with a 2-minute timer and rechargeable battery that is a great "starter" brush at a very reasonable cost of around $50.

Goby Toothubrush: Goby is a newer and modernized brand of electric toothbrushes that offers a subscription service for brush heads. The Goby brush only has one setting but is great for people who are looking for a sleek and modern looking toothbrush. Goby costs around $75 for a one year subscription and brush heads are affordable at $6 per head.
Flexicare Platinum: If you are looking for a higher quality electric brush, I would recommend the Phillips Sonicare Flexcare Platinum as it is a Smart brush and offers UV sanitizing technology. This brush will be on the higher cost of brushes at $180.
The Verdict
While the Oral-B 5000 offers an excellent and custom cleaning experience, I highly recommend the Oral-B 8000 because it offers many more applications that make the price and upgrade worthwhile.
It's pressure sensor technology and customized smart-ring make the brushing experience more personalized and can really encourage people to want to improve their oral hygiene habits.
My patients who like options and personalized touch to their electric toothbrushes will enjoy the customizable features. As a dentist, I feel that the best feature is the Smartapp and Position Tracker, which really influences someone because of real-time feedback and storage of your technique and habits.
This type of guidance can be shared with your dental professional so that you are not only improving your brushing technique but can create a visual long-term dental journey.
Read more comparisons: