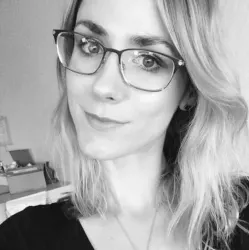 Latest posts by Karyl Trejo
(see all)
Brushing your teeth to maintain healthy oral hygiene is usually seen as an easy task, but doing the actual work twice a day could be a little bit harder than you may have initially planned. Between long work days, wrangling the kids at night, and just trying to hit the hay at a decent hour, getting those two minutes in can sometimes be a serious chore.
If that sounds like you, then you might be relieved to know that electric toothbrushes can take the guesswork out of oral hygiene. They've been proven to be more than efficient at cleaning the teeth and mouth, reducing the amount of work you do – while also helping you meet your goals of regular tooth brushing.
Companies like Oral B have been consistently working hard to produce better and improved toothbrushes, such as their Oral B 8000 and 9600 lines of electric toothbrushes. However, these toothbrushes can help you keep your teeth nice and clean with all of their added features, it can be overwhelming to try to pick out the right one for your needs.
Because I know how daunting trying to find the right toothbrush can be, I've gone ahead and done the legwork for you to make it as easy as possible. My goal here today is to help you choose the one that best suits your dental needs, taking the guesswork out of your next toothbrush buying decision.
The Bottom Line Up Front: While both the Oral B 8000 and the Oral B 9000 are fantastic toothbrushes, the Oral B 8000 has a slight advantage over the other model. Not only is it somewhat more affordable, but the five cleaning modes are more than efficient at keeping your smile beautiful and bright!
That said, if you're looking for some great alternatives, you can't go wrong with these toothbrushes:
Main Differences Between the Oral B 8000 vs Oral B 9600
Choosing between the Oral B 8000 and the Oral B 9600 requires that you first understand the key differences between both models. While they are both top-of-the-line toothbrushes, they have some distinct differences between each other.
Cleaning Modes:

The Oral B 8000 has five cleaning modes, whereas the Oral B 9600 is equipped with a total of six cleaning modes. These cleaning modes help to ensure efficient brushing in line with your oral hygiene goals. However, you get one more for dedicated tongue cleaning with the 9600.

App Connectivity:

Both the 8000 and the 9600 have

Bluetooth connectivity

for efficient app feedback, allowing easy communication with cleaning modes. The Oral B 8000 has app support for most cleaning modes and only requires an upgrade for protection features, whereas the Oral B 9600 gives you all features straight from the box.

Price:

While both toothbrushes are priced below $200, they prove to be worth the purchase from their many features. The Oral B 8000 usually falls around the $180 range, whereas the Oral B 9600 is about 5-10% more expensive, give or take.

Global Charging Compatibility:

As they both have long-lasting batteries that eliminate charging worries, using supported chargers may only become an issue if you have to change locations for a long period of time. The Oral B 8000 is more suitable if you only plan to use it at home, whereas the Oral B 9600 comes with a

charger that supports international usage

.
Gum Care Refill:

Naturally, both models ship with 3 replacement refills. However, only the Oral B 9600 comes with a Pro Gum Care refill, whereas the Oral B 8000 ships with a Sensitive Clean replacement head instead.
My Recommended Buying Guidelines
When buying electric toothbrushes (or any other types of toothbrushes, really), there are a few things that you should consider first before you make your purchase. These include:
The size and fit for your mouth

A suitable texture of the bristle

The variety of cleaning modes to choose from

If it's reasonably priced
Both the Oral B 8000 and Oral B 9600 meet all of these important buying criteria, making it easier for you to feel confident when choosing either one of them for yourself. That said, let's go ahead and look at a breakdown of their individual features, pros, and cons for your next dental care investment.
Oral B Genius 8000 Electric Toothbrush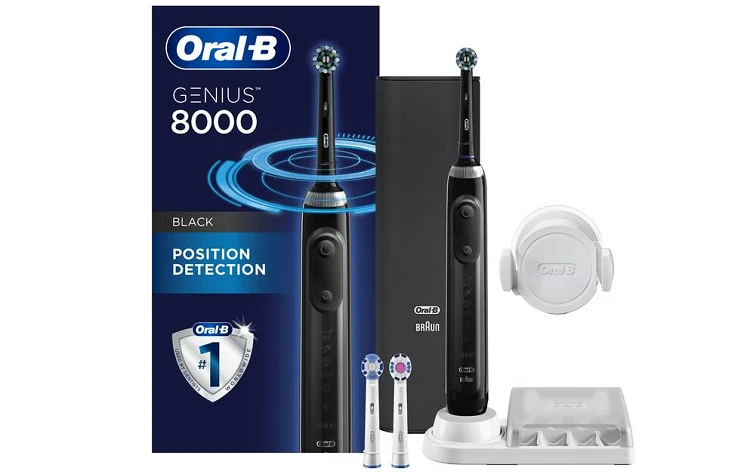 This rechargeable toothbrush may just be what your dentist ordered: a smart toothbrush that gives you the superior brushing experience the way your dentist recommends. Requiring just a Bluetooth connection, it works perfectly with the Oral B mobile application to give you accurate feedback about your tooth brushing routine.
The Key Features of the Oral B Genius 8000 Electric Toothbrush
To fully understand these features, here's a brief explanation of what they do.
Position Detection for Monitored Brushing
The Oral B 8000 uses an advanced technology called Position Detection to help you see the area you are brushing, including a timer for each zone. With this knowledge, you can adjust your brushing technique so that you won't miss a spot. At the end of your brushing session, you'll know that you've cleaned your teeth completely and thoroughly.
A Smart Ring You Can Customize
The Smart Ring is a 360-degree light that gives you real-time feedback on your brushing behavior. For instance, it lets you know if you've spent enough time in one, alerting you of the brush pressure. Plus, it also shows if your smartphone's Bluetooth connection was successful. Even better, it's customizable with twelve different colors you can choose from.
Multiple Intelligent Brush Features
As a smart toothbrush, the Oral B Genius 8000 is designed to help you achieve improved brushing routines. You could either choose from the cleaning modes in the Dental Care journey category, or customize your brushing routine according to your dentist's recommendation with the Focused Care journey. This way, you can give adequate care to focused areas while brushing
Five Cleaning Modes
For people who do not require the Focused Care journey, the Dental Care journey comes with five cleaning modes for your desired smile. Modes include Ortho Care, Fresh Breath, Gum Health, Whitening, and Plaque Fighter. These modes are suitable to tackle whatever oral hygiene goal you desire.
Replaceable Rounded Brush Heads
The three brush heads that come with the Oral B 8000 are designed for efficiency. Created in a way that they surround each tooth completely, they use a 3-Dimensional movement that adapts to every inch of your tooth, cleaning and removing plaque and particles better than manual toothbrushes.
Handy Pressure Sensor
Protecting your gums is a priority with the built-in pressure sensor. The pressure sensor alerts you by illuminating the Smart Ring whenever you are brushing too hard. This way, you can lower your pressure to ensure that you don't hurt your gums.
All these features make the Oral B Genius 8000 a whole groundbreaking invention for your oral care. As they are certified by the American Dental Association (ADA), they are easy recommendations from dentists all over the world. But before you rush out and buy the Oral B 8000, here are its pros and cons.
Pros of the Oral B 8000
Easy To Use:

The Oral B 8000 is easy to use especially for people who haven't tried an electric toothbrush before. Selecting brushing modes is easy with a push of their respective buttons.

Extended Battery Life:

One complete charge of the Oral B 8000 can last up to 12 days. This way you can go on a week-long trip with a full charge and not have to worry about running out of power. There is also a signal for low batteries so that you can charge before it goes completely dead.

Travel Case with Dual Charging Capacity:

There is a smart case that enables you to charge your smartphone and toothbrush in one outlet while on trips, allowing you to not have to worry about packing extra cables or finding extra sockets. And yes, this case also protects your toothbrush during transit!

Bluetooth Connectivity:

Easily pair this electric toothbrush with the Oral B app on your smartphone with Bluetooth connectivity for tailored feedback on your tooth brushing sessions in real-time.

Comfortable Design and Aesthetics:

The Oral B 8000 is designed in a way that makes brushing easy, letting you hold it without fatigue or other issues. With several stunning colors to choose from, using the Oral B Genius 8000 is as easy as it gets.
Cons
Sensitive Mode Can Get Really Sensitive:

The Oral B 8000 has a sensitive mode for those of you who need it. However, this mode can get a little intense and uncomfortable, making it hard to handle – especially for people with

sensitive gums

.

Occasional App Tracking Issues:

The app recognizes your toothbrush easily most of the time, but there are situations where it may find it hard to track once the brush is inside your mouth. Also, certain cleaning modes require an upgrade in the app compared to other models.

The Pricing Can Be Steep:

While the Oral B Genius 8000 may seem reasonably priced for some individuals, some may find it a little pricey especially if they do not require most of the cleaning modes it offers.

Limited Color Choices:

With the Oral B 8000, you only get to choose from a few color choices, unlike other models with many choices to select from.
Oral B Genius 9600 Electric Toothbrush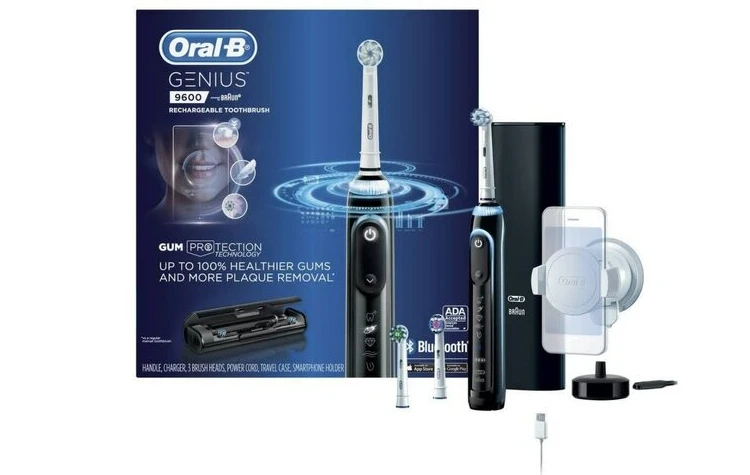 A sleeker model from the Oral B Genius lineup is the 9600. As they are always working hard to give customers an elevated and satisfactory tooth brushing experience, the Genius 9600 sees a few more improvements when compared to the Genius 8000.
Equipped with Bluetooth technology, the Oral B 9600 goes further to include facial recognition via the app for improved brushing techniques. Here are the features that make the Oral B 9600 stand out.
The Key Features of the Oral B Genius 9600 Electric Toothbrush
Smart Position Detection Technology
Just like the Oral B 8000, the Genius 9600 is equipped with position detection to help you attend to every area of your mouth for the required amount of time. That way, you can give every part of your teeth the necessary amount of attention they need.
Pressure Sensor
To help you avoid harming your teeth and gums, the Oral B 9600 is equipped with built-in pressure sensor technology. This sensor alerts you when you are going too hard on your teeth and gums, and keeping the right amount pressure on your gums helps reduce the risk of over-brushing and gum recession.
6 Cleaning Modes
The Oral B 9600 has one cleaning mode more than the Oral B 8000, known as the Tongue Cleaning mode. This mode is very helpful for those of you who might be suffering from halitosis (a.k.a., bad breath).
Pro Gum Care Refill
Included with the three replacement brush heads that come with the Oral B 9600 is a Gum Care refill. This is an ultra-thin bristled brush head for cleaning your gum line, but with no risk of hurting or irritating your gums.
Customizable Smart Ring
Just like the Oral B 8000, the Oral B Genius 9600 features a Smart Ring that is also customizable with 12 different LED light colors. You can select your choice colors to personalize your feedback from the position detection and pressure sensors.
Travel-Compatible Charger
The charger included with the Oral B 9600 is a premium charger with a new sleek look… and even better, it's also globally compatible. This means that you can travel from continent to continent without needing to buy a new voltage-compatible charger for your toothbrush.
While the Oral B 9600, has many features from the Oral B 8000, they seem to appear as two different toothbrushes entirely. For this reason, I've also broken down the pros and cons of the 9600 so you can see them at a glance.
Pros
Amazing Battery Life:

Along with the fact that you get a charger that is compatible with voltage regulations in different locations, the battery on the 9600 is amazing. You can expect close to two weeks of use on a single, complete charge.

Comfort and Durability:

The Genius 9600 is designed with comfort in mind, complete with rubber grips for secured holds and waterproof features.

App Readiness:

Unlike the 8000, the 9600 has all modes installed with the app and doesn't require any upgrades for any cleaning mode.

Gum Care Refill:

It comes with a dedicated brush head for cleaning the gums without irritation and maintaining healthy gums
Cons
The Pricing:

Seeing how many features the 9600 has over other cheaper models, it may appear a bit pricey.

Gimmicky App Position Detection:

Like the 8000, the 9600 also occasionally finds issues with detecting positions when the brush is inside your mouth.

Insufficient Buttons:

Even though the 9600 comes with six cleaning modes, there are only five buttons available on the Oral B 9600. This makes it a little difficult to select and change modes.
The Best Alternatives For the Oral B 8000 and 9600
While the Oral B 8000 and Oral B 9600 are remarkable toothbrushes, I know that they may not be the perfect choice for everyone. Because of that, I also reviewed some other alternatives that matched most of my selection standards.
Colgate Hum Smart Electric Toothbrush

Shyn Sonic Rechargeable Electric Toothbrush

Philips Sonicare DiamondClean Smart 9300

Oral-B iO Series 9
Colgate Hum Smart Electric Toothbrush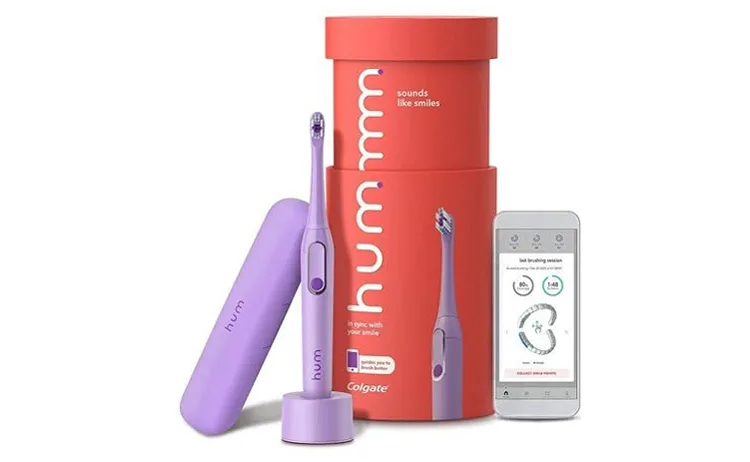 If you are looking for an electric toothbrush that is functional and yet stylish, this Hum smart toothbrush by Colgate will surely make all the millennials around you jealous. With three brushing modes to choose from and a built-in timer, you'll always be able to enjoy a satisfactory brushing session with this toothbrush.
Furthermore, it comes with an app for your phone that guides you while brushing – and it even rewards you for upkeeping your oral hygiene with points you can redeem on their website. However, you can always choose to brush offline, if you prefer.
Pros
Extremely affordable, at about half the price of the Oral B toothbrushes

App tracking with Bluetooth for effective brushing and improved tracking

Fun rewards for brushing well done
Cons
Battery life lasts less than ten days

Comes with only one brush head refill

Reduced cleaning modes
Shyn Sonic Rechargeable Electric Toothbrush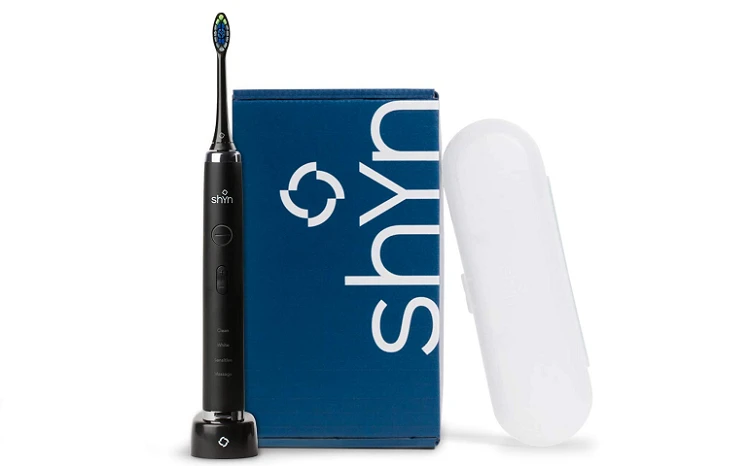 The Shyn Sonic Toothbrush is another rechargeable toothbrush that is surprisingly inexpensive for all its amazing functions. With a price related to the Colgate Hum, you get up to four cleaning modes and even more intensity levels.
Also, it comes with three brush heads (whitening, gum care, and anti-plaque) that you can choose from. What's more, its travel case can help you recharge for two weeks or more, making it your perfect travel toothbrush.
Pros
Four cleaning modes at an incredibly affordable price

Three brush heads with different intensity settings

Extended battery life with a travel case for long trips
Cons
Brush head refills are quite pricey

Even the least intensity setting can be much for most people
Philips Sonicare DiamondClean Smart 9300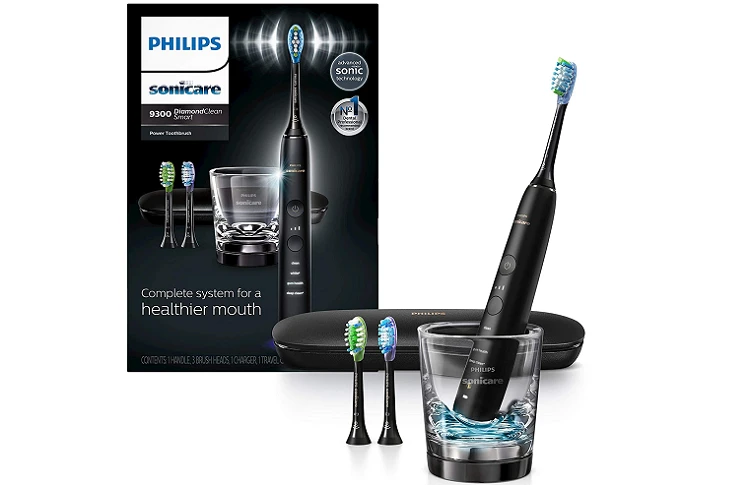 This toothbrush is built to provide you with total oral care and an extraordinary clean at every brushing session. With three unique and smart brush heads that automatically pair with their respective cleaning mode, you are assured of faster stain removal in fewer days.
Providing four cleaning modes and three intensity levels, you can also connect to the Sonicare mobile app for guided brushing. With an amazing charging glass and a stylish travel case, this is the closest you can get to the best electric toothbrush out there.
Pros
Four cleaning modes with different intensity levels

Easy-start programming for seamless use

Sleek design and a stylish cup-shaped charger

Sonicare app for excellent brushing outcome
Cons
Somewhat on the pricey side
Oral-B iO Series 9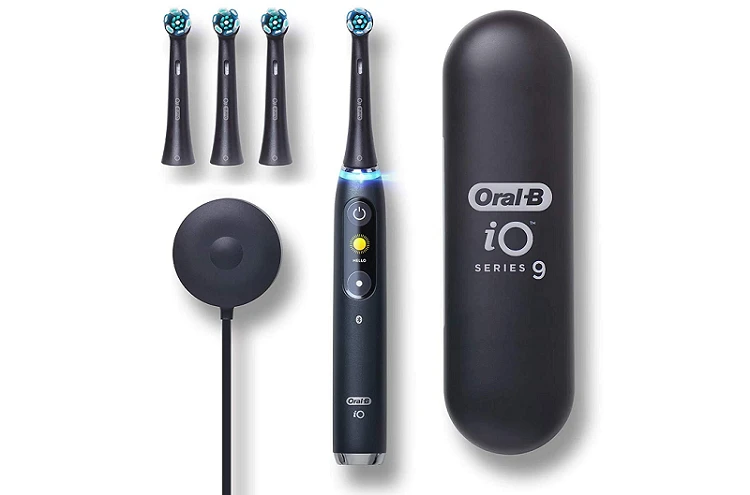 As one of the most advanced toothbrushes you can find, Oral-B really went all out on the iO Series 9. Armed with LED indicators and a smart pressure sensor, the iO series 9 offers you several smart features to help you get deeply intensive clean.
With a mobile app that provides Live Coaching and a visible timer, you also get personalized brushing with the amazing display screen on the toothbrush. It also comes with seven effective cleaning modes, standing high above other brushes.
Pros
Seven amazing cleaning modes

Reach 16 zones inside your mouth for the deepest cleaning you can get

Three brush heads

Built-in pressure sensor for gum care

Amazing battery life with travel charging case

Numerous smart features for a mind-blowing brushing experience
Cons
It's very expensive (nearly 50% more than the Oral B brushes)
Frequently Asked Questions
Question: Is the Oral-B Genius 8000 or 9600 Better?
Answer: While the Oral B 9600 has more features than the Oral B 8000, they both aim at giving you a satisfactory tooth brushing experience. This means that you'll experience better care and cleaning than what a manual toothbrush would provide.
Question: What is the difference between the Oral B 8000 and Oral B 9600?
Answer: A couple of features – such as the pro gum care and an extra cleaning mode – are some of the distinct differences between the Oral B 8000 model and the Oral B 9600. However, all cleaning modes are available on the app.
Question: Is the Oral B 9600 Worth the Upgrade?
Answer: If you want a dedicated tongue cleaning mode, or a Pro Gum Care refill replacement for health reasons, then you should definitely consider upgrading to the Oral B 9600.
Question: Are these Electric Toothbrushes Very Noisy?
Answer: Electric toothbrushes have a quiet hum that a manual toothbrush does not have. However, they're not excessively loud or annoying at all. In fact, after a few uses, it becomes pretty unnoticeable.
Question: Do they Have Waterproof Features?
Answer: Of course! The Oral B toothbrushes are designed with waterproof capabilities for use in the shower and easy cleaning.
My Final Thoughts
Considering all the features mentioned above, it is easy to see that both toothbrushes are ahead in their paths and offer so much for your dental hygiene. Also, we can see the potential they have when combined with their apps and how they may occasionally stutter when connected.
In my opinion, the Oral B 8000 seems to be the perfect recommendation for anyone that needs a standard electric toothbrush. Not only are you saving a few bucks by forgoing the Oral B 9600, but the five cleaning modes it offers seem to be plenty sufficient for standard use.
Most of the features that the Oral B 9600 offer are already built into the Oral B 8000 without confusing button-to-mode ratios. That said, if you really need the extra cleaning mode, or your dentist recommends it, getting the Oral B 9600 is never a bad idea.
Looking for more interesting readings? Check out: