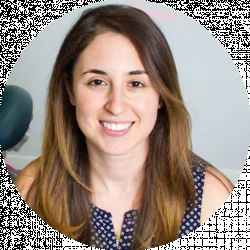 Latest posts by Erica Anand
(see all)
Sports performance can be difficult when wearing braces and even more challenging when dealing with a mouth guard meant to fit over unobstructed teeth. Either the mouthguard doesn't protect properly, or it's very uncomfortable for the wearer. In addition, being hit while wearing an ill-fitting mouth guard could lead to serious injury to the mouth, jaw, lips, or even other parts of the face causing long-term dental problems like tooth loss.
This is why a properly fitted mouthguard that's meant to be worn over braces is imperative for those who participate in active sports while braces are on the teeth. Fortunately, there are so many options that allow for proper protection while participating in active sports! Read on to see the best options for comfortable, safe, and effective mouth guards to wear with braces.
First, the Basics
There are many brands out there that will have glowing reviews, but that doesn't mean they're the best for every person wearing braces. Different considerations will apply to each person's orthodontic condition.
Custom-fitted mouth guards work great for people that have severe alignment issues. They allow for a perfectly molded fit. These usually come with a higher cost and need to be readjusted when teeth shift over the course of realignment. They are professionally designed and fabricated by a dentist and a lab.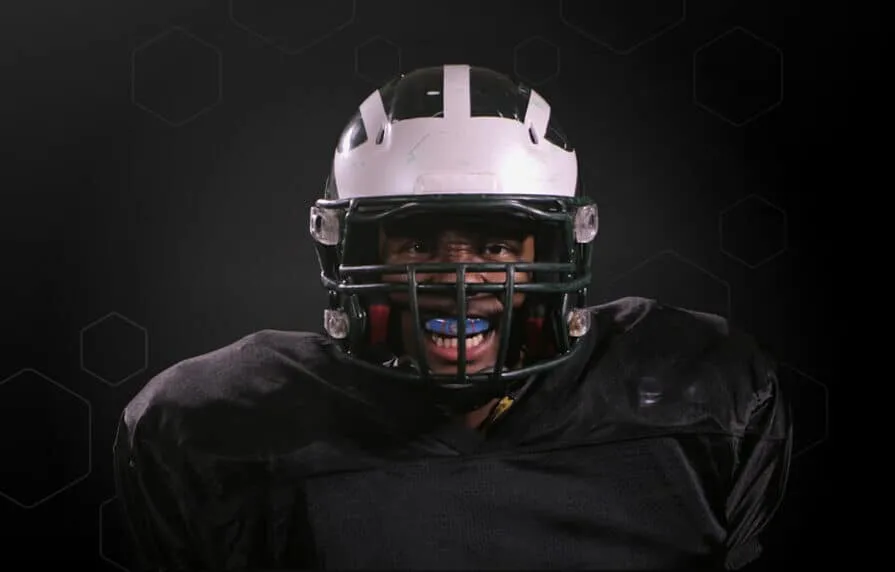 Boil-to-fit mouth guards can be found at most sporting goods stores, are lower cost, and usually come with a strap permanently affixed to the mouthguard that attaches to the wearer's helmet.
Double row mouth guards protect both the top and bottom row of teeth. Most athletes only wear a top row mouthguard because that's where most injuries impact during active sports. But, people who wear braces have different considerations and may need a mouthguard that protects all of their teeth.
Lip protection might be necessary depending on the type of sports being played and the shape of the person's mouth who needs a mouthguard. For example, during an impact or even during regular sports activity, braces might cut the lips of the person playing. Some mouth guards provide extra protection for this purpose.
Stock mouth guards are the least expensive and provide the least amount of protection and comfort. They are sold at sports stores and local convenience stores. However, they are not recommended by dental professionals.
All of these options come with their own pros and cons. It may require a bit of trial and error before the right fit is found. The wearer will want to be sure that the fit is snug but comfortable, that they can still breathe properly and remain active, that they will keep the mouthguard in their mouth during heavy activity, and that all areas that need to be are covered and protected.
Boil-to-fit vs. "Pop and Play"
Most mouth guards are chew-proof and made from medical-grade materials like silicone. It's always a good idea to review the materials section of a product description before purchase because it's not guaranteed it will be the right mouthguard for you. The boil-to-fit design uses materials that mold when heated by boiling water. When the mouthguard is submerged, it softens enough to mold to the teeth when the wearer bites down.
"Pop and play" mouth guards are made from a type of silicone that allows the wearer to get a comfortable fit without any kind of heating. These can work better for many people, including young children because there aren't any additional steps to get a good fit. However, sometimes the material can be tricky, and some trial and error is required to get it right. Since mouth guards aren't usually returnable, this can become a costly process.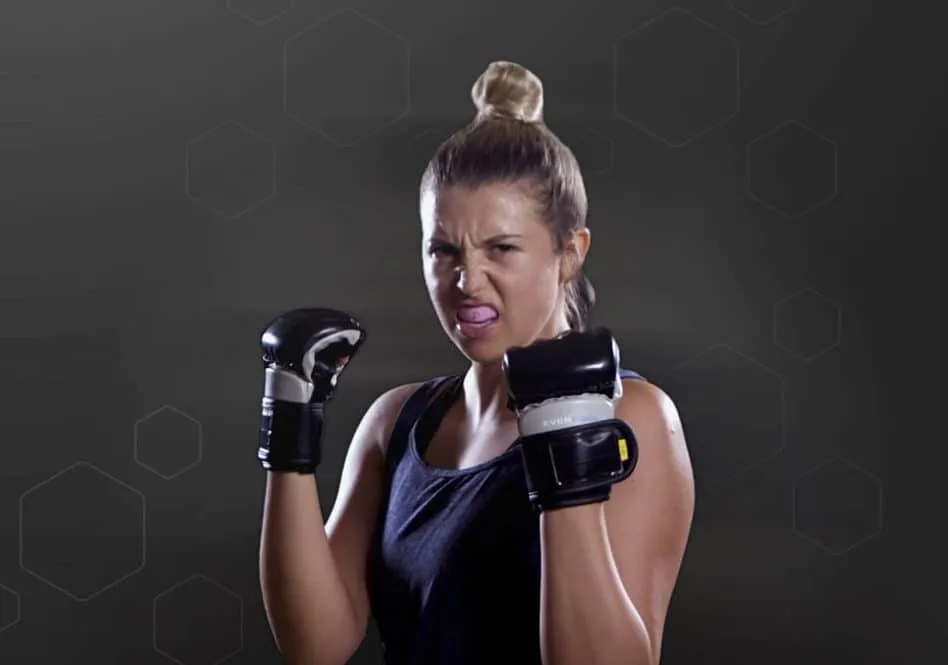 Pros
This brand has a lot of options for custom-fitted mouth guards that work with braces. There are more affordable options for a non-custom fit for wear after braces come off.
Custom fits are available for top and bottom mouth guards that go over braces.

Fits for junior mouth guards that will work with younger children that have braces.

Fun colors and styles match every preference and help make younger children want to wear their mouthguard.

Premium materials that will also last a long time and are cost-effective.
Cons
This brand is only available for purchase on their website. If the fit is wrong, they'll have to be sent back. Other cons include:
On the high end with pricing

May need to replace or have the mouthguard refitted down the line, which will cost more.
These mouth guards are definitely premium and come with a lot of customization options, but that also comes with a cost. While they might be great for braces wearers playing contact sports, they won't be accessible for everyone.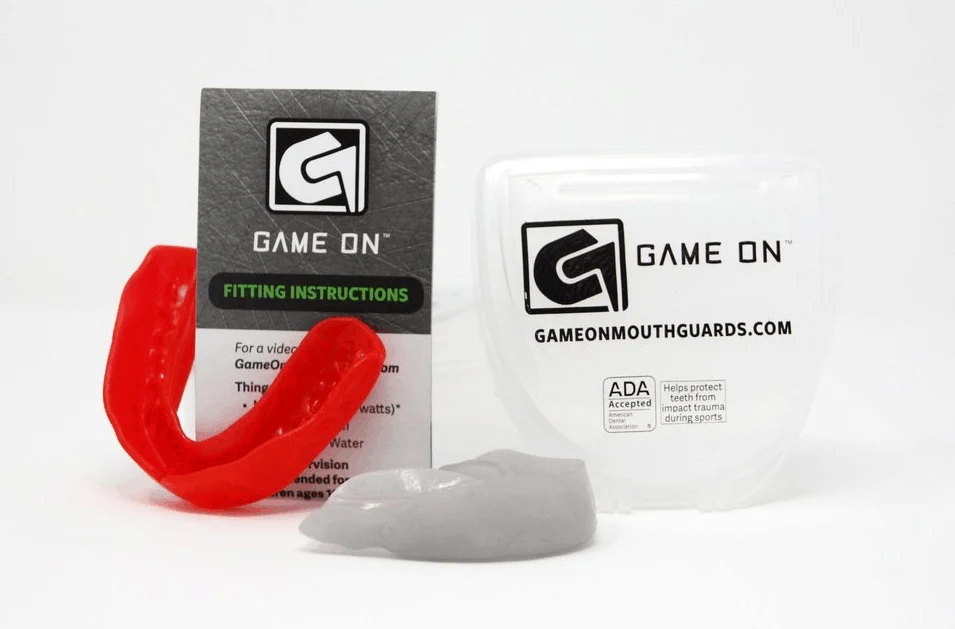 Pros: This brand offers customization for teams and discounts on bulk orders, making it a great option for everyone that needs a mouthguard at a school or other team sport event. Instead of parents and players footing the cost completely, a bulk order saves money for everyone.
Fit for top and bottom teeth over braces.

Can be customized using a microwave; no boiling water is required

Can be refitted when teeth shift by reheating.

Mid-level price range.

Users can speak clearly while wearing the mouthguard

ADA stamp of approval for contact sports
Cons: This brand is the only one on the market that provides a custom fit without boiling water and allows the user to speak clearly while wearing it. Reviews suggest that there aren't any cons aside from a less than stellar customer service department if the customer happens to need an exchange.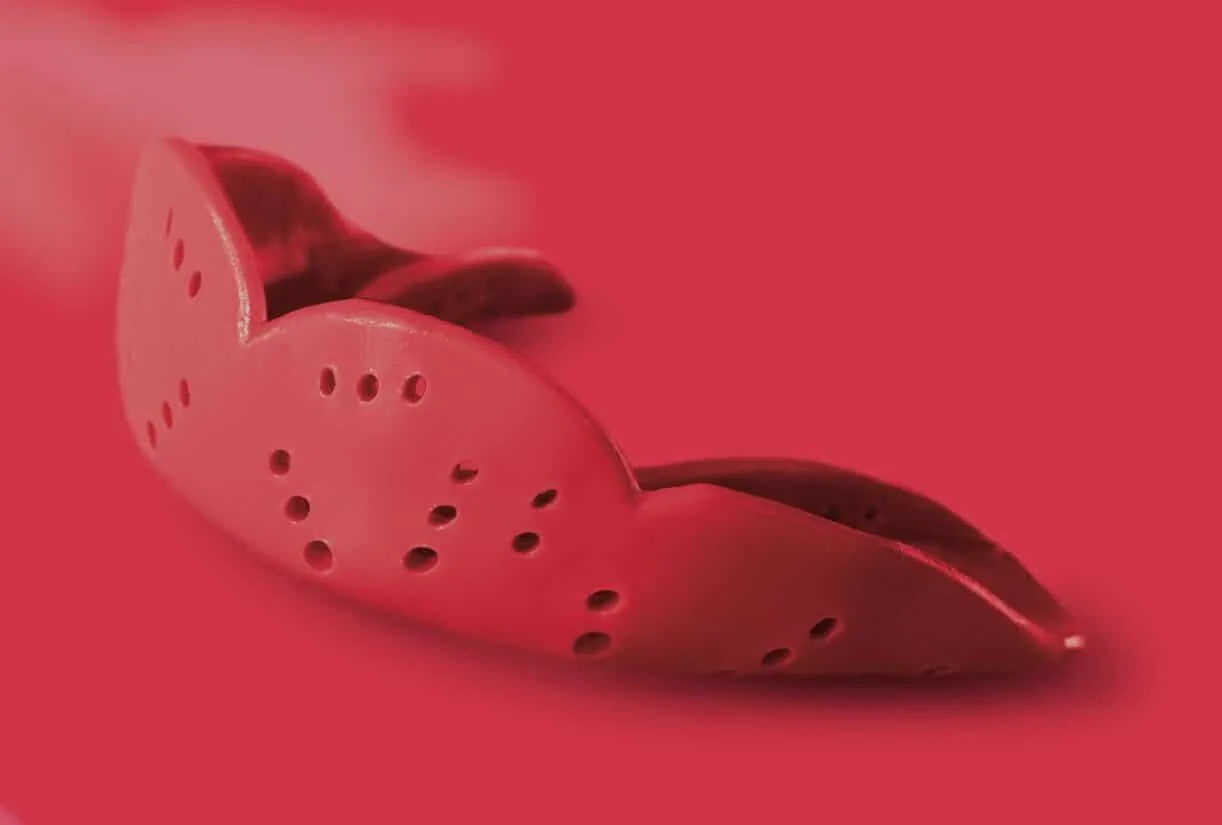 Pros: This mouthguard has a unique shape that is light and still protective. It's a boil-to-fit mouthguard, so the wearer will have to go through the custom fitting process requiring a pot of boiling water.
Many colors and sizes to find the perfect fit and style for each person.

Unique shape that allows for a comfortable fit.

Can be fitted to the top or bottom teeth.

Re-moldable up to 20 times using the boil-to-fit method.

Case and mouthguard bundles are available.
Cons: SISU mouth guards are light and comfortable so that a person can speak clearly and breathe easily while wearing them, but that comes with a light material. Some of the cons encountered by this include:
Less protection for the braces than other brands.

High price point for light protection.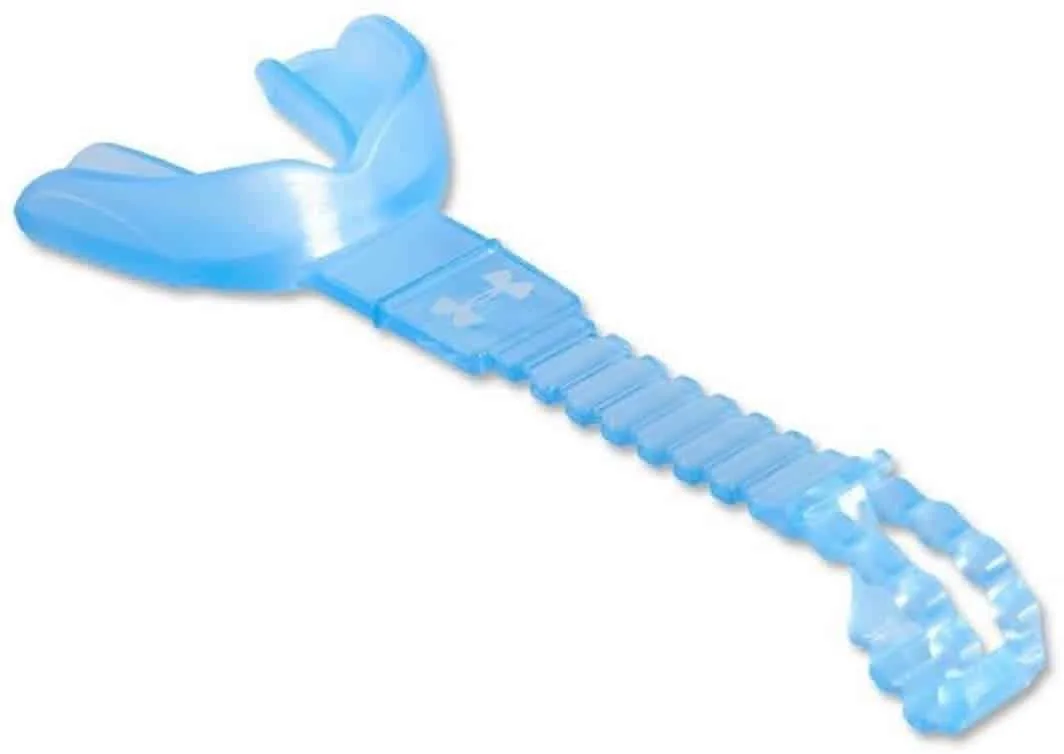 Pros: This mouthguard is readily available at most sporting goods stores and on Amazon. It uses the boil-to-fit method. Other pros include:
Easily re-moldable in boiling water or the microwave.

Permanently strapped for attachment to a helmet.

Easy to wear while still talking and breathing clearly.

Affordable and long-lasting.

Doubles as a night guard.

Designed by a dentist.
Cons: This mouthguard is an industry-standard. It doesn't have many downsides and is easy to use for both children and adults. However, it doesn't have as many colors and styles or customization as other mouthguard brands offer, and it doesn't offer a lot of coverage to guard the lips, which can be imperative for contact sports with those that wear braces.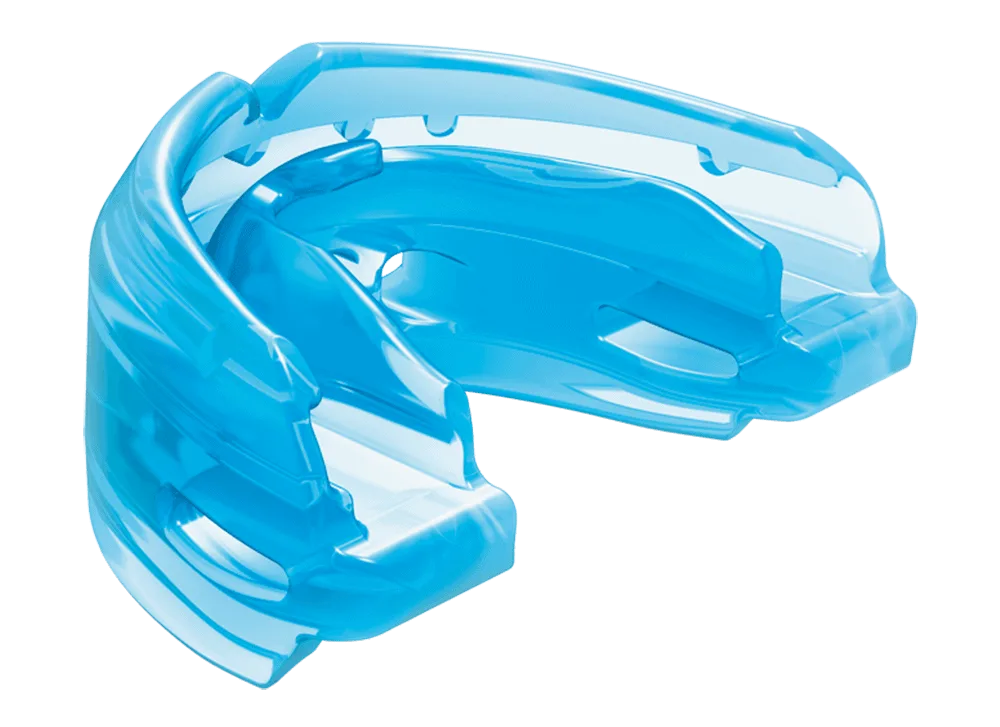 Pros: There are a lot of pros to Shock Doctor, and most reviews sing their praises with nothing but satisfaction. Some of the pros include:
Price points fit many budgets.

Styles and colors that go with all kinds of teams, events, and preferences.

Cases, lip guards, and straps to match the mouthguard of choice.

"Pop and play" fit models that don't require extra molding.

Shop by sport to be sure the mouthguard is compliant with any regulations.

Available at sporting goods stores and on the website.

ADA accepted for contact sports.

Models available that fit top and bottom teeth with braces.
Cons: The only con with this brand is that there are so many choices that may overwhelm the buyer. They might not be sure which model is right for them and could purchase the wrong one. This can be helped by consulting their orthodontist before making a purchase.
FAQS
Question: Is it required to wear a mouthguard over braces for all contact sports?
Answer: For the most part, yes. There are different regulations for each sport, but orthodontists will recommend protecting the teeth and braces in any situation where a player might be hit in the mouth.
Question: How does the wearer decide how much protection is needed from a mouthguard?
Answer: This depends on the person and the type of braces they're wearing. Invisible aligners that can be removed don't require as much protection as traditional braces. Contact sports like wrestling, football, and hockey will require more protection than sports like gymnastics or soccer. Always consult an orthodontist to determine the type of protection necessary for a mouthguard worn over braces.
Question: Does a mouthguard need to be ADA (American Dental Association) accepted for contact sports?
Answer: No, it's not necessary, but it's recommended. Braces are a huge investment, and the mouthguard that a person uses during contact sports needs to protect that investment. ADA acceptance offers an extra layer of guidance to provide peace of mind.
Question: Is a custom-molded fit always better than the boil-to-fit or "pop and play" designs?
Answer: It's a matter of personal preference. Some players prefer a custom-molded fit because it better ensures that they will be able to breathe and speak clearly while wearing their mouthguard. Some mouth guards just work better for certain mouth/jaw shapes. An orthodontist will be able to point the wearer in the right direction.
Question: Does the wearer always need to protect both top and bottom teeth?
Answer: No. Not every person wearing braces has them on both top and bottom teeth. Most injuries in contact sports impact the top teeth, but that doesn't mean the bottom is never impacted.
Question: Do all mouth guards need to be fitted by an orthodontist?
Answer: No. Custom molded mouth guards may need the help of an orthodontist to get a proper impression. However, boil-to-fit designs don't need an orthodontist's help. Still, the wearer can benefit from having their provider do the fitting at their next appointment, especially if refitting during an adjustment is necessary.
Question: Is a lip guard necessary for braces wearers to use with a mouthguard?
Answer: No. It's not necessary but is recommended. Every person's jaw and mouth shape is different, so this is a matter of personal preference in most sports. Always look up compliance regulations regarding protections that need to be worn for specific sports.
The Verdict
With all the choices out there, people wearing braces who want to play contact sports should be able to find the perfect fit at the right price. In some cases, team coordination and fun styles for kids are also available. But the verdict is pretty clear. If you choose a boil and fit mouth guard, Shock Doctor is the best all-around mouth guard.
While a customer may be overwhelmed with so many choices, when it comes to Shock Doctor, that can be significantly diminished by bringing the choice to an orthodontist. Make an appointment to specifically discuss mouth guards and bring along:
Any information from the coach or instructor for the activity in question
Compliance regulations for uniforms and equipment
A rough estimate of the budget
Any extra questions about mouth guards and braces
An orthodontist will be able to clear up any extra inquiries and narrow down the choices and what guard is most appropriate for each patient.
After choosing the mouth guard that will be worn, find out if a local sporting goods store sells it before jumping to order online. If any issues require a return or an exchange, it is often easier to do so at a physical store than an online retailer. Returning or exchanging a mouthguard that's already been used or fitted to the wearer is a difficult process itself since the product can't be resold after it's been opened.
Enjoy Sports Safely
The best mouthguard for contact sports means that the person wearing braces can enjoy playing with their team with peace of mind and comfort. Braces themselves come with a lot of maintenance for a big payoff. The right mouthguard ensures that this payoff is protected, and the person wearing it doesn't have to deal with added discomfort or sitting out altogether.
Be aware that braces require adjustments as teeth shift, and so do mouth guards. At every adjustment, the mouthguard will need to be refitted. At this time, check for wear and tear, deterioration, and keep track of how many times the mouthguard has been refitted.
With proper care and guidance, Shock Doctor is sure to give braces wearers the protection they need to keep playing as well and as hard as everyone else on their team. Remember, always consult an orthodontist before choosing which mouthguard to wear and inspect it for damage after every use!