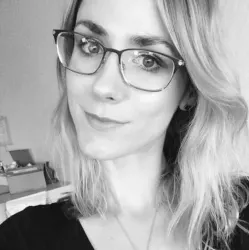 Latest posts by Karyl Trejo
(see all)
The chances are high that if you are reading this, you have taken interest in starting your own dental practice. Rest assured, dentistry is a strong field to venture into, enjoying a healthy growth rate, and expected to increase even more as the population ages and as studies continue to link dental health to overall health.
Starting a dental practice can be daunting to undertake, but it can also lead to some of the most financially and emotionally rewarding experiences one could progress into.
Typically, there is a brief history of dentistry and a general understanding of its origins and impacts; however, this article will center itself on the most important information available to all those looking for a good orientation regarding starting their first and own dental practice.
The important main topics in question are the following:
Initial Considerations

Financial Advising

Required Documents and Permits

Insurance

Employing Personnel

Operating Needs

Data–Records, Communications, and Marketing

Dental Plans

FAQ
Initial Considerations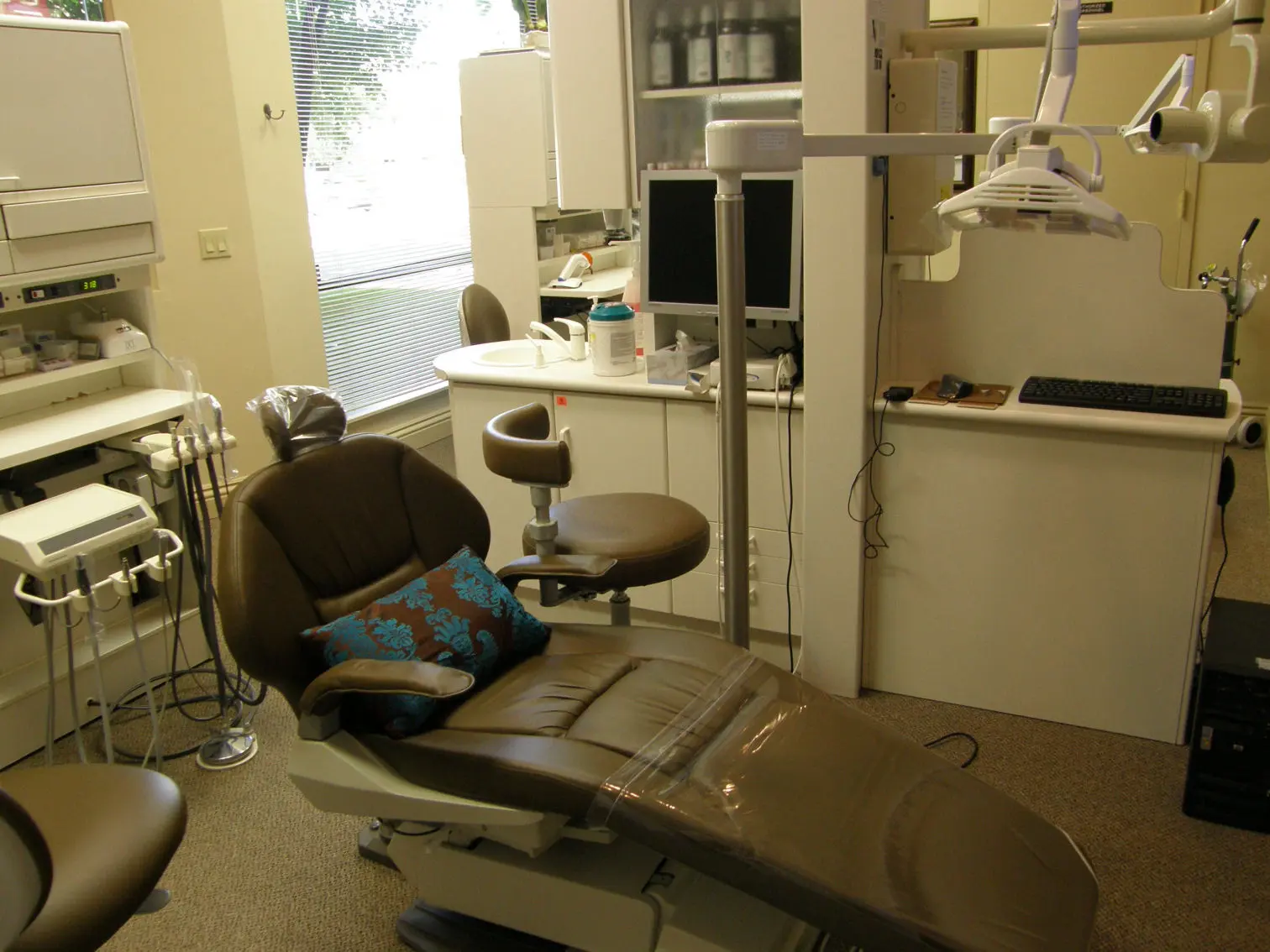 Forethought is incredibly important when it comes to starting a business or making any large financial and life decisions. Therefore, it is important to weigh thoughtfully why it is that you want to start your own dental practice. Why do you want to start a dental practice?
Is it easier or more convenient to buy an already existing practice? How far from home do you want to work? Are you willing to dedicate the long and arduous, albeit highly rewarding, process of starting your own dental clinic? How much work do you want to be doing?
Although it seems as given, it is important to revisit these questions and give them lots of thought. Starting a new business and clinic is a lot of work, and for some, it may just make more sense to purchase an already existing clinic and adopt patients.
For some, there is an intense desire to start from the beginning and call a clinic theirs, with all their own rules and hard work put into it. Regardless of what you may choose or find calling you, it is important to reflect on it often, and especially as the rest of the article progresses. Ask yourself what works best for you and your goals.
The rest of the article relies on the assumption that you are starting your own clinic and contains information regarding what you need to know in order to move forward with that goal.
Financial Advising
Financing
This is one of the most important and daunting aspects of starting a new dental practice. Not everyone has the legal know-how or qualifications for the legal aspects of starting a new business and clinic–and fewer have a large amount of capital patiently sitting around to start a several-hundred-thousand dollar practice overnight.
As with any large investment and new business, you want to plan, plan, plan. Having a well thought out and specific business plan will take you a long way. Saving money is important, if not obvious, and knowing how to budget yourself will provide peace of mind and instill confidence.
For a good dental business plan, very similar to a regular business plan, determine your overall financial position. Take note and factor in any debt you may have, and compare the financing of similar businesses in your area. Determine your operating costs to where you would break even, and fine-tune those details to ensure you are profitable.
In order to move forward with financing a new dental practice, you will likely need to take out a loan. Banks are always ready and willing to lend money to those starting a new dental clinic.
Local banks may not be well acquainted with all the costs and fundings of starting a new clinic, but major lenders will be more experienced in the matter. When it comes to loans, take these considerations into account:
Loan Terms
Consider your loan term. The longer the loan term, the better, as your payments will be smaller, which is helpful while you are initially starting a practice.
Should your clinic find itself performing better than expected, that extra revenue can be used to pay down your loan. Loans can typically be repaid after 3 to 5 years without a penalty being enacted.
Prepayment of Loans
You can save money from interest through loan prepayment. Consider loan prepayment–during the early years of starting a new dental practice, loan pre-payment terms are not as important. Once established and settled as a full-fledged successful clinic, however, prepaying your loan is a good option.
Interest Rates
Understanding your interest rates can help you save money, or disburse your spending evenly. You may have a fixed interest rate, or an adjustable interest rate depending on the index of the lender.
Payments are usually lower with adjustable rates, but will eventually rise as time progresses. Fixed rates, although maybe a bit higher, will remain constant for the next decade or duration of your loan length, and are therefore potentially more ideal.
Saving Money
There are several advisors you will meet and befriend that can help you save money along the way. Dental specific building contractors can help you save money compared to general contractors. Their optimized experience building dental clinics is an advantage to general contractors who don't have the same experience.
Colleagues or equipment providers generally know someone or can get you connected. Good dental equipment suppliers and specialists can also save you money by making sure you stay well under your budget limits, and by making sure you acquire what is needed to be smoothly operational, and not over acquiring equipment.
Lastly, dental experienced lenders and specialized certified public accountants will make your financing a lot easier. Having more experience and specializing in their fields, having a good rapport with these networks will save you a lot of money.
Required Documents and Permits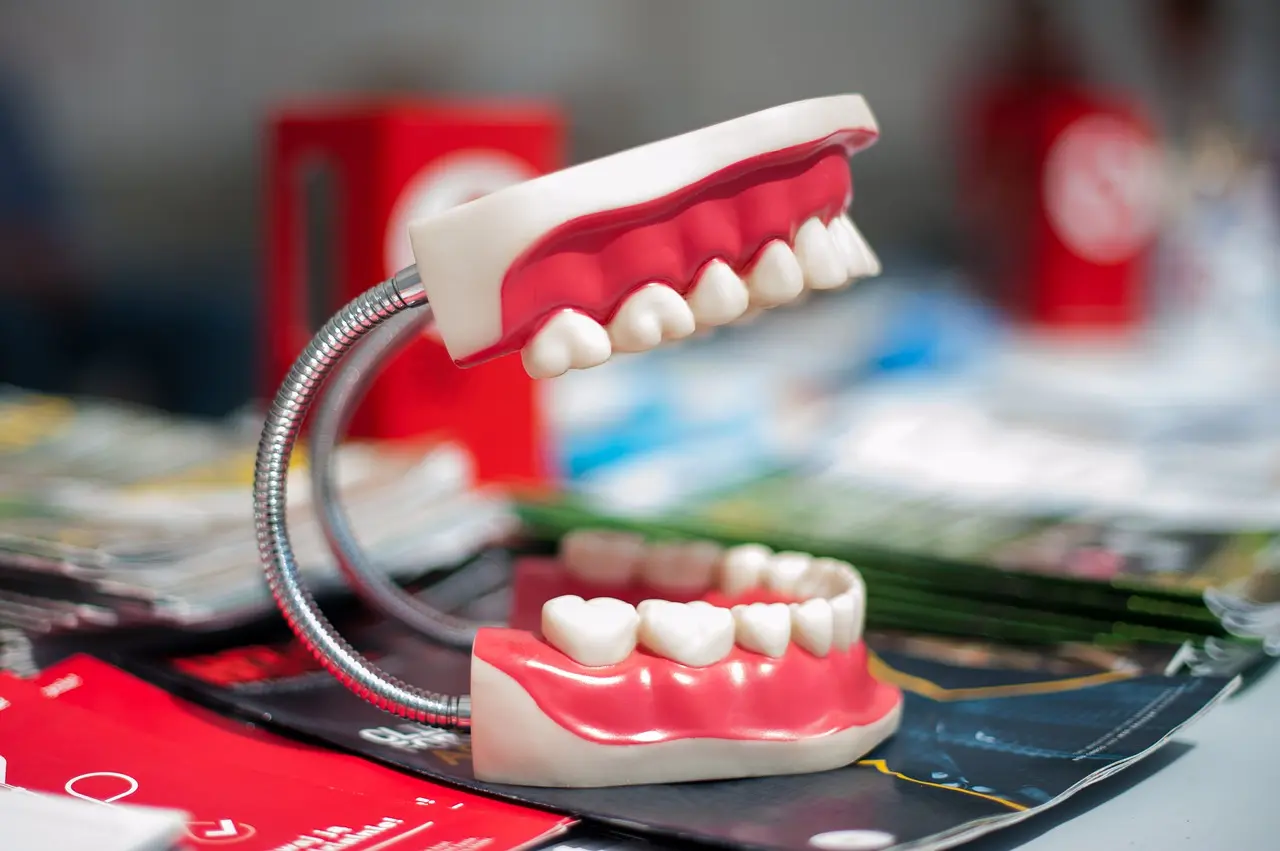 Obtaining the right certifications and official endorsements are essential, legally so, to operate your new dental clinic.
You must create your own legal business entity, take for example an LLC. Creating a business entity allows the business to operate as itself, rather than having you be the business entity, which sounds goofy to think about. You will also have to obtain an Employer Identification Number, or an EIN, from the Internal Revenue Service (IRS).
This number is like social security for your business–it is the identifying number for tax-related purposes. Having official bank accounts and credit exclusively for your business is tied back to the notion of keeping yourself from being the business entity, and ensuring that your dental clinic is independent of your personal assets and identity.
State licensing is different for every state, but it is important to make sure you have all the necessary licenses to operate your dental practice legally. Checking with your local clerk's office will allow you to learn further information about what licenses or permits are needed before beginning dental clinic operations.
One such official endorsement is making sure that your clinic is safe and within building codes. This regulation is usually a feature in any state and county and is thus important to ensure that it is met appropriately. Learn more about Certificates of Occupancy and talk it over with your contractor.
Creating service agreements is important to establish what payment terms and conditions will be implemented, as well as establishing client and service level expectations. Doing so will minimize the risk of legal disputes.
By making sure these official and legal aspects are taken care of, you will avoid any penalties or fines, as well as insure that your clinic is legally sound.
Insurances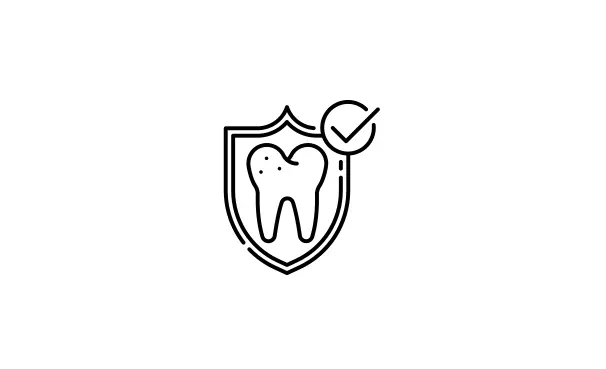 Insurance is something everyone needs, from patient to practitioner. However, for a practitioner, the dental practice insurances necessary may surprise you.
There are a variety of variables that are subject to the natural chaos and order of life, and the various insurances mentioned will help you stay within a safety net of legal and financial security.
Malpractice Insurance
Malpractice insurance is available to those who both: have a license to practice dentistry, and have had their application for the insurance accepted. There are two types of malpractice insurance that can be chosen, a first-year claims policy, and an occurrence policy.
First-year claims policies cover the dentist for claims of 1 million to 3 million dollars and are often offered at a discount rate. On average, it is a 300 to 400 dollar fee, with an increase to about 2,000 dollars per year, after the fifth year.
These claims policies require tail policies as well, which cover any claims about the dentist's time in practice, even if the dentist is no longer practicing.
Occurrence Policies are like a combination of the two but in one all-in-one package. That is to say, occurrence policies cover claims made during and after a dentist's time practicing dentistry.
These are available to first-year dentists at 1,100 to 1,200 dollar yearly payments, with jumps to around 3,000 dollars per year after the fifth year.
Disability/Life Insurance
If you are a member of the American Student Dental Association, you are eligible for up to 2,000 dollars per month of disability benefits once you begin full-time practice. The ADA offers an option for life insurance which is also worth considering.
There are other ways to obtain disability and life insurance, but it is utterly important to have it for any worst-case scenario. The insurance is intended to keep you and your family insured financially if you were to ever become disabled, unable to work, or passed suddenly.
Worker's Compensation Insurance
All 50 states require some form of worker's compensation for any employee who requires compensation due to harm or injury resulting from performing duties or tasks in their job in your dental office. Generally, the rate for this insurance is around 40 cents per 100 dollars of payroll.
That is to say that if your yearly payroll is 100,000, your premium would be around 400 or so dollars depending on your policy. Contacting your state dental society would greatly benefit you for any discounts or deals that could be offered.
Facility Insurance
This insurance is also mandatory and is akin to homeowner's insurance, but for your facility. Should a fire, flood, or any other damaging event occur to the facility, Facility Insurance is there to cover it. The amount of coverage you want will be variable to your interests on what you want to protect, but generally, they can be had for pretty cheap–around a thousand dollars a year.
Data Breach Insurance
The last insurance being mentioned is Data Breach Insurance. With increasing and more common cyber attacks, being protected from a data breach event would be worth considering. Should such an event where patient data is compromised occur, compensation and back-to-running costs are covered by this insurance.
Employing Personnel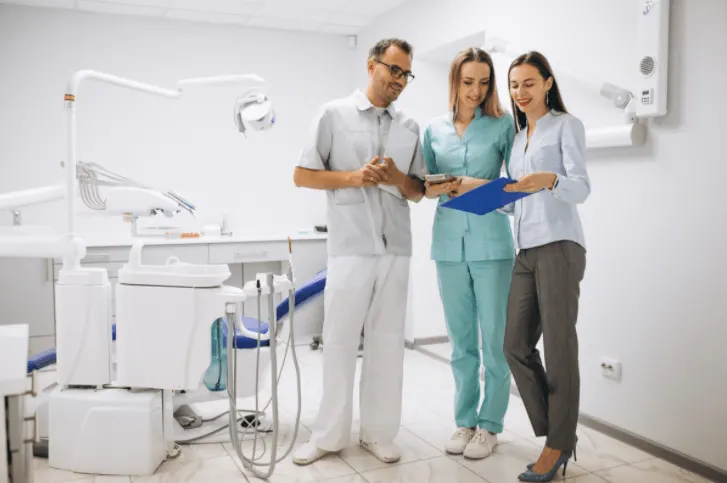 Hiring new employees is not an easy process. It is important to determine what roles and skills are necessary for your start-up dental clinic to be baseline operational.
The more you know what occupation and role need to be specifically filled, the easier it will be to determine a worthy and efficient candidate. Having specific questions looking for what you need from a candidate will also help you narrow down if the applicant's answers are what you are looking for from an ideal employee.
Having a clear organization for how to hire employees will help you find the best employees for your clinic. How will you interview them? How will you screen them? How will you go about measuring the satisfaction of their answers to your questions provide? You may find that perhaps you may need the assistance of an experienced temp agency for some employees.
Operating Needs
Determining your start-up costs is integral to saving money, and just plain getting your dental practice up and running. First and foremost, determining which locale you want to work at will affect not only the pricing of your facility but also the number of patients you may attract as well.
Following that, it is important to determine the desired size of your facility, do you want to spend more for a larger clinic? Can you afford it? Can you have a smaller clinic, while still attracting a healthy amount of patients? These are essential questions to ask yourself. Always refer back to your business plan, and keep in mind the amount of capital necessary to buy equipment and get operational as soon as possible.
Equipment
Setting up a dental practice is of course going to take quite a bit of equipment to be ready for opening day. Once you have determined the size of your practice and the number of customers you expect to get once you are up and running, you can use those numbers to determine the type and amount of equipment you may need to get started.
Dental patient chairs and cabinets are essential for each practicing room in your dental office. A delivery system and cart for your handheld pieces is a necessity, including the handheld pieces themselves.
Operating lights and x-ray imaging equipment will be another major expenditure when it comes to the equipment necessary for starting this kind of practice. Sterilization equipment will come into play too, as those health inspectors will be quick to point out.
Special additions for your patients
Another thing to consider under your operating costs will be the special features needed in your practice location to keep your patients happy. Many people dread going to the dentist and will be looking to your waiting room to make them comfortable and relaxed before they get strapped into the dentist's chair.
How will you achieve this? You may look at adding spa-like additions to your waiting room, with soft music, water features, and plants. You may want to have TVs with happy or informational content running for your patients and their children.
And when it comes to children, keeping them occupied and distracted at the dentist is a feat in itself. If you will be accepting younger patients in your practice, you may have to consider the extra costs of items that will make them more comfortable.
TVs in operating rooms that will play cartoons, or even iPads available for the children to watch while they are waiting or being worked on are all things you should consider as part of your necessary operating costs. After all, without patients, you won't have a practice.
Data: Records, Communication, and Marketing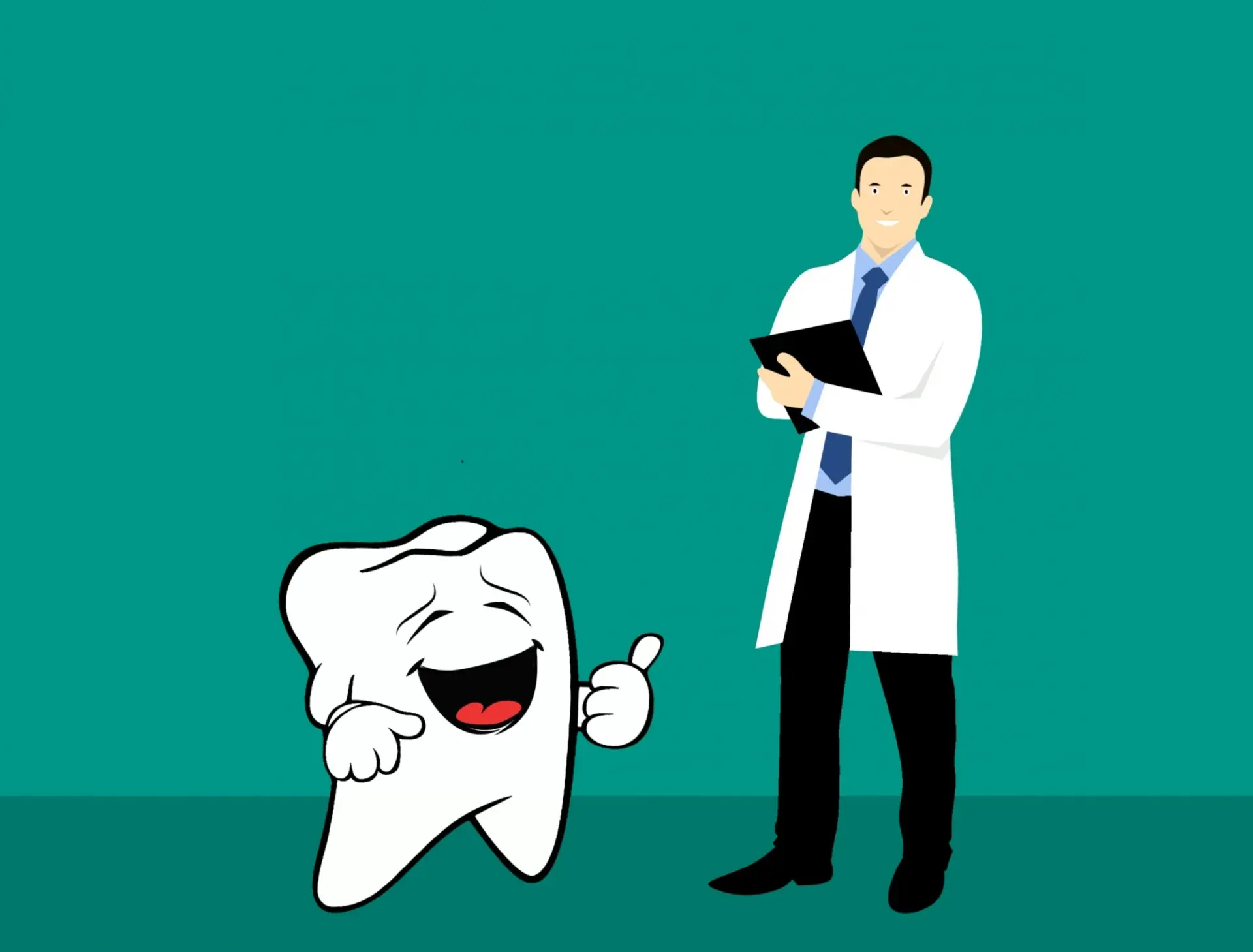 Firstly and most importantly is making sure that your patients are safe. Conduct HIPAA risk analysis by staying in line with the HIPAA's guidelines.
As far as communications and marketing go, how will you ensure that people are coming to your clinic? It is important to create a means by which patients want to recommend you to their friends and family, and are also incentivized to do so. Referral bonuses are thus the way to go, as word of mouth is one of the best ways to attract new local patients into your dental clinic.
Stay competitive with other dental clinics. If there are packages and offers others are attracted to, keep your prices low, or create an incentive for people to come and pay higher prices.
Much like a high priced restaurant, the quality should match the price one pays for. Similarly, keeping prices low ensures more people stop by, and that more people can affordably access dental care.
Most importantly to keep in mind is the notion that in order to maintain an effective marketing presence, you have to get out and meet your market–that is, you must meet the people in your community.
To stay relevant and provide the best experience possible and have the most rewarding experience yourself as well, there is no better way to do it than by learning about the people around you through community events.
Dental Plans
Because dental plans are so varied and unique to the desires of each new dental clinic, it is important to look over what situation works best for you.
Generally, however, you must ask yourself: do I want to work with a dental plan? Do I want to offer my own dental plan? Which dental plan would best suit my clinic and its needs and desires? This handbook is designed to help you answer those questions.
Indemnity Plans
Also known as "traditional" dental insurance, this type of plan allows you to be reimbursed by the insurance company based on the procedures you perform in your office.
This reimbursement is typically a reimbursement of your UCR (usual, customary, and reasonable) fees. This type of plan often allows patients to choose which type of dentist they can go to, and it can be paired with a PPO (preferred provider organization) plan.
Preferred Provider Organizations (PPO)
This type of dental insurance is an indemnity plan, and it allows patients to select a dentist from a preferred network of providers. The insurance company will determine the fees, and you'll be required to charge a set amount to your patients. However, out of network dentists may have different fees.
Dental Health Maintenance Organizations (DHMO)
A DHMO plan is also known as a "capitation" plan. If you choose to accept a DHMO plan, you'll be given a set amount of revenue from the insurance for each patient.
You'll be obligated to provide services to these patients at a fixed rate, either very low or at no charge. You do not receive reimbursement for individual services under the plan, but patients are contractually obligated to stay in-network to receive treatment.
Exclusive Provider Organizations (EPO)
EPO plans are somewhat controversial, as this type of dental plan requires that the patients use only in-network dentists if they desire reimbursement from their insurance. It is often considered detrimental to the patient, as it can prevent them from having access to a dentist and may limit their ability to get dental care.
Direct Reimbursement (DR®)
This type of plan is self-funded, which means that the patients can go to whichever dental provider they desire. Their benefits are determined by how much money they spend instead of the type of treatment they get.
After they pay for treatment, they then submit their receipts to the insurance company for reimbursement. This is often very convenient, as it means you won't have to worry about handling billing to the insurance company.
Other types of plans can include point of service plans (which allows patients to see out of network providers), discount or referral plants (which are not "officially" a type of insurance but instead simply offers the patient a reduced fee for services), and schedule of allowance plans (which only reimburse a set amount, regardless of charges).
FAQ
How do I find the right attorney for my dental practice?
Finding the right attorney is absolutely crucial to your success jumping through all the legal hurdles and new legal phenomena you may not understand or know how to properly navigate through. Asking fellow colleagues about their preferred lawyers is most helpful, as a good lawyer will have a good reputation and a very large client base.
How do I find a dental practice contractor?
If you are already working with an architect or designer, they will be the best source to ask for personal recommendations regarding the right contractors. Having had personal professional connections, the architects and designers develop their preferences for contractors.
If you have not yet gotten a hold of or worked with an architect or designer, then the next best option, aside from taking the time to network amongst contracting agencies, is to ask colleagues or other dental practice offices for recommendations they have regarding contractors.
How do I get a loan?
Typically there are prerequisites to getting accepted for a loan, but if you are looking for a loan, talking with a bank or credit union is the best option for obtaining more information about getting a dental practice loan. Large banks are likely to help you with dental practices, while local banks and credit unions can also help, but have the possibility of not having experience in dental practice start-ups.
Conclusion
While starting a new clinic is not easy, these main topics are important to be kept in mind, as they are the pillars of importance to the considerations necessary before taking another step in an official direction. Most of the time and work you will commit will be regarding deep thought about what it is specifically that you are looking to achieve.
From there, meeting the right people will connect the dots a lot easier for you, as it was mentioned before that ventures like these are not completed alone. Hopefully, your ventures find fruition soon, and that dental clinic you dreamed of becomes a secure and manageable reality.
Keep in mind the resources you have, and the requirements to operate financially securely and legally, and you will have many years of rewarding experiences providing essential dental care for many.