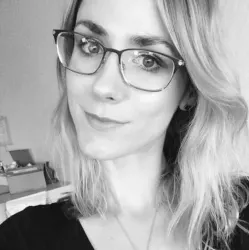 Latest posts by Karyl Trejo
(see all)
Very few individuals are imbued with a perfect smile. Sometimes it feels as though only celebrities have those perfect smiles cast upon them by some strange and foreign fate. What one often does not realize is that truly very few people will retain an ideal arch and smile through adolescence and especially into adulthood. Many perfect smiles are a result not typically from some elite genetic code, but rather from deliberate orthodontic procedures.
Our smiles convey a lot of information. Our nonverbal communication is enhanced by our gestures and smiles and our appearance is guided in a large part by those same smiles. Having insecurity regarding one's smile can sincerely affect how one conducts themselves. Further still, there is the health aspect of misalignments, better referred to officially as malocclusions.
Malocclusions can affect the way one eats, speaks, and cleans their teeth. Malocclusions can cause pain, while also affecting the potential future health of teeth being cleaned improperly. Braces are the traditional solution to such malocclusions.
Thankfully, however, there are newer more innovative, and convenient means to attaining a healthy and confidence-inspiring smile — enter: clear aligners.
Here is a breakdown of what is featured in this in-depth comparison guide:
History of clear aligners

Invisalign

Byte

Candid Co

Smile Direct Club

The overall best option (Byte) and why

Frequently asked questions
A Breakdown on Clear Aligners
Dental health is an important aspect of life and general wellbeing, it's a given. For hundreds upon hundreds of years, humans had been attempting to find solutions to malocclusions. Aside from keeping gums and teeth healthy, it was recognized that the bite and order of human teeth play a significant role in overall human health.
Primitive wires and attachments found their way into the mouths of ancient humans in an attempt to straighten and correct malocclusions. It would not be until 1819 that the modern idea of braces came into play. Still, 1819 while seeming far away, is relatively a young time away from the overall history of practicing orthodontics.
Braces were the primary and really only way to have teeth straightened professionally for a long time. As technology improved, dental adhesives were invented and used for brackets and better wires and practices improved the way braces were applied. Still, most of the 20th century left no real option other than the involved and cumbersome braces.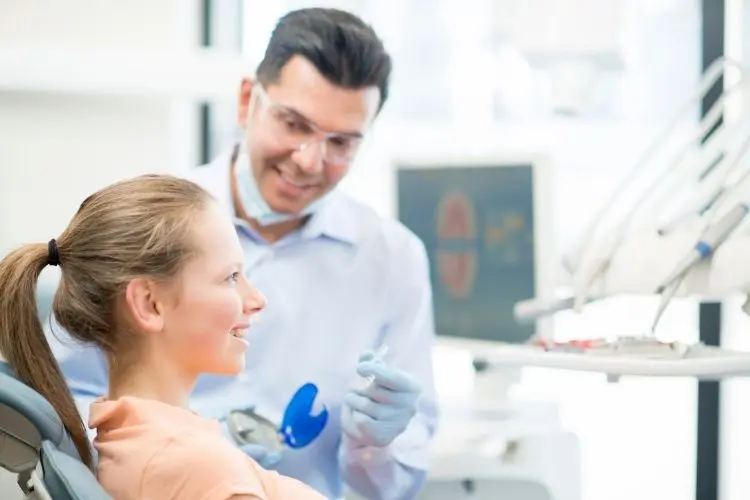 During the 20th century; however, the foundations were being laid to the clear aligners we know today. In 1945 a promising American orthodontist by the name of Harold D. Kelsing invented a removable device that was custom designed and resembled a mouthguard in appearance and function.
Being made of rubber, it would cover both sets of teeth and would be used to expedite the efficiency of braces when used in conjunction with them. This is the earliest trace of what we now know as clear dental orthodontic aligners.
From the 1960s to the 1980s, clear aligners underwent more thorough research, garnering more potential along the way to achieve what braces had long been achieving. In the 60s, researchers noticed success in one-piece plastic splints that had made very minor adjustments but made adjustments nonetheless.
While it was still a far cry from where aligners are now, it was nevertheless a rapid progression that followed. These devices would be used sparsely until the 1980s when the plastic was replaced by silicon. Elastomer devices, as they came to be known, could make movements of up to 3mm with one single aligner. This was a game-changer and led to one of the final steps to the clear aligners we use today.
In the 1990s an American orthodontist employed the use of clear retainers, made custom for his patients. In 1997, two students from Stanford — Zia Chisti and Kelsey Worth — devised the first complete clear aligner system.
Named Invisalign, the system created involved a series of clear aligners and adjustments, and it was intended for adults seeking a discreet orthodontic treatment. The important notion to carry is how far braces had taken to be invented, and then how long braces were the only treatment available.
Finally, people could receive treatment without having the cumbersome and invasive braces of old. This pioneering made a large impression on those adults who had foregone orthodontic treatment due to braces and their nature.
Fast forward to lawsuits and copyright disputes later, and clear aligners finally developed a real burst of competition in the late 2000s.
Invisalign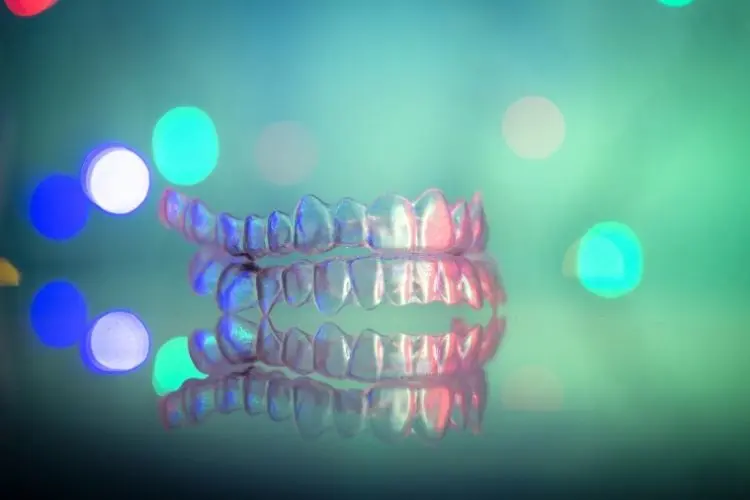 Invisalign is the founding father of modern clear aligner companies, and it has had the longest time experimenting with how clear aligners work as orthodontic treatment. Invisalign captured the nature of braces well.
Braces work by applying a gentle force to teeth through a band that holds an ideal arch and shape. By having the band reform to its original shape, the goal is that the band will encourage the teeth by pulling them towards their ideal shape.
Adjustments are made monthly until finally a correct bite is achieved. Similarly, the clear aligners were designed user computer-aided models for a progression towards an ideal bite based entirely on the patient's specific bite. Then through a series of adjustments in the form of new aligners, the teeth would arrive at their ideal bite.
Invisalign focuses its care on in-person care and appointments. The company uses state of the art and experimental new technologies to ensure precision and comfort during the treatment process. Their aligners are practically invisible and as mentioned before, are also incredibly precise for comfort and for smooth malocclusion corrections.
Their treatments can run expensive, usually from 3,500 dollars and up. Perhaps the biggest drawbacks to Invisalign include not having a remote distance option for more busy people, and the notion that their clear aligners are amongst the most expensive of a whole lot of clear aligner companies, extending well past 7,000 dollars.
Having understood that Invisalign is a great alternative to traditional braces, and understanding the downsides Invisalign can have, rest assured there are many options available for clear aligners. There are several options for clear aligner orthodontics both in-person and remotely. All the options listed will also run cheaper significantly when compared to Invisalign.
Pros
Longest history of experience with clear aligners

Works with insurance

Can address a wide variety of malocclusions

More discreet than traditional braces

Great option for adults looking for adjustment

Regular consultations with an orthodontist in-office
Cons
Very expensive for many

No remote or at-home options

Needs to be worn for 22 hours per day
Byte
Byte is certainly an interesting and up-and-coming company. Having only entered the clear aligner competitive market in 2018, Byte has shown serious resolve and promise with their clear aligner treatments.
Byte is an at-home clear aligner provider. The first step is to purchase an impression kit, these run around 100 dollars, but are often on special. This is used to take a model of your bite and used to determine if one is a candidate for Byte, as well as modeling aligners if there is candidacy. Read our full Byte review here.
If it is determined that one is not a candidate for Byte, the money spent on the impression kit is refunded.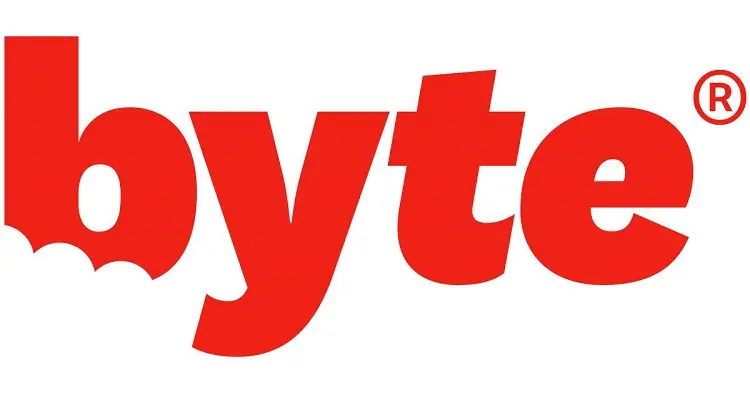 Once approved for treatment, an orthodontist will review your case and will determine the best aligner plan. Attention from an orthodontist is one of the best features Byte has to offer. Once a plan has been approved, the aligners are mailed so as to mitigate any need to leave the house or visit an office.
Byte also includes two bonuses with their treatment: a month's worth of teeth whiteners, and an oral vibration device. The unique vibrating device is innovative and unique to Byte, designed to enhance the orthodontic experience in a practical way. The vibrating devices are FDA cleared and are claimed to reduce by half the time necessary to have aligners on.
The device is worn for about five minutes a day. Byte also provides nighttime exclusive guards. They have a customer service team available seven days a week as well, should anything go wrong or should any urgent questions need answering. Lastly, once the treatment has been completed, retainers can be purchased as well, for around 130 dollars.
Byte is priced at 1,895 dollars through a one-time payment or around 2,750 with a 29-month payment plan. Their nighttime aligner plan comes in at 2,295 for a one-time payment or around 3,300 with a 29-month payment plan. While the one-time payment plan is affordable when compared to braces and especially Invisalign, the prices with payment plans can seem to be on the pricier end.
Fortunately, they take Anthem Blue Cross, Empire Blue Cross Blue Shield, Anthem Blue Cross Blue Shield, and Guardian. They may take some other insurances, but it is on a case-by-case basis. They also offer a satisfaction guarantee to promise they create a smile satisfactory to one's expectations.
Pros
Affordable, many times cheaper than Invisalign

Full remote access

Orthodontist-led care

Satisfaction guarantee

Seven-day helpline

Nighttime aligners

Quickest treatment plans
Cons
No physical locations

Limited insurance support

Can be slightly pricey with payment plans

Cannot treat more advanced malocclusions
Candid Co
Nick Greenfield is the CEO and founder of Candid Co clear aligners. He had success with Lyft and Paribus and needed orthodontic work himself, and so he set out to improve the clear aligner industry. Debuting its products and services in 2017, Candid Co is relatively new to the clear aligner market but has stood out as unique for several reasons.
Candid's greatest strength is its meticulous dedication to quality orthodontic care available from home. Orthodontics is no simple matter, and as such, deserves the full attention of a practicing orthodontist, Candid Co believes.
Hiring exclusively orthodontists, the plans they create for their patients are meant to be highly accurate and smooth, sparing no expense in exchange for speedy treatment.
The process begins with sending Candid Co a scan and impression of the mouth for their orthodontists to look at, to determine candidacy and treatment plans. The starter kit costs around 100 dollars but is also often on special.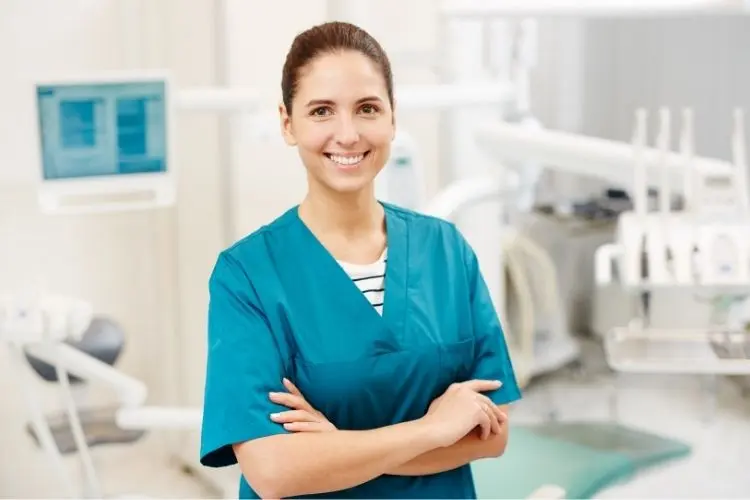 If you are a candidate, the next steps proceed, if not a candidate, your money is refunded with peace of mind. The aligners are delivered completely without the need to visit an office or book an appointment.
Aligners are applied biweekly and the aligners come with a one-month supply of tooth whitener. Because the orthodontists want to ensure a smooth and healthy tooth movement, they take their time carefully following the progression of the teeth, which may result in a slightly longer treatment process.
Their support is seven days a week. They also provide some in-person locations in major cities on the east and west coasts.
The pricing for Candid co is a one-time payment of 2,400 dollars, or a 24-month plan totaling 2,775 dollars. The price is on the heftier side, but Candid Co is in-network with Aetna, Anthem Blue Cross/Blue Cross Blue Shield, and Empire Blue Cross/Blue Cross Blue Shield. Check out our full Candid vs Invisalign comparison here.
Pros
Detailed orthodontic care

Fully remote access

Wider array of insurance acceptance

Affordable compared to Invisalign

Nighttime option available
Cons
Limited physical locations (minor con)

Slightly pricier than the other two aligner companies on the list

Longer treatment plans (due to higher attention to detail)

Cannot address more severe malocclusions
Smile Direct Club
Smile Direct Club was founded in 2014 by current CEOs, Jordan Katzman and Alex Fenkell. Having met at the age of 13, they recalled their experiences with adolescence and braces as something that needed improvement, and with the modern fast-paced world, at-home and affordable care was the paramount mission behind Smile Direct Club.
Smile Direct Club's greatest strength is its ubiquitous supply of affordable aligners. There are over 390 physical locations available around the United States, though the starter kit and treatment itself can all be completed without ever needing to actually step into a physical location.
The starter kit costs 59 dollars, being the cheapest kit around, and is refunded if not applicable for treatment. The treatment itself is overseen by either a dentist or an orthodontist, though typically it will be a dentist.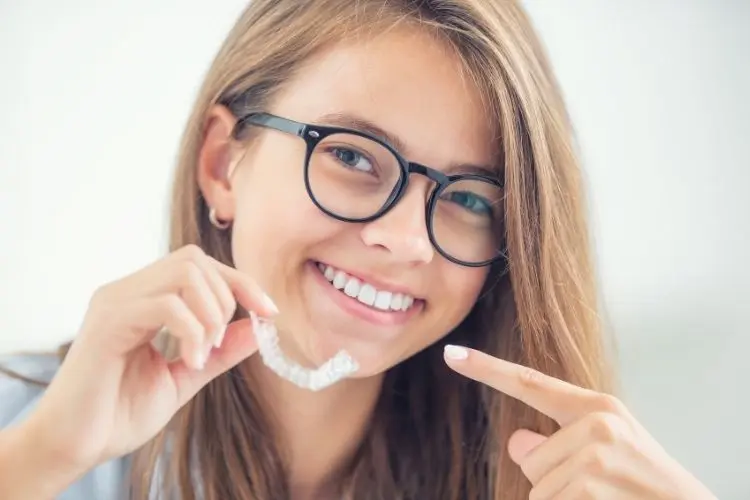 Once your ideal plan is determined, the aligners are shipped to you and applied biweekly with meetings checking up on the status of the tooth movement. The aligners also come with a one-month supply of tooth whitening agents, a recurring motif amongst the clear aligner companies.
The retainer costs 99 dollars, and the average treatment process takes around 4 to 6 months. Finally, Smile Direct Club also offers nighttime clear aligners for those who prefer to wear them only at night.
The pricing for Smile Direct Club is 1,950 dollars or 2,386 for a 24-month payment plan. The whole process is very affordable and is amongst the most affordable in the list. Their support is a true 24/7 access helpline, and their 390 plus physical locations around the United States.
As for insurance, it is easiest to contact Smile Direct Club as they offer the widest array of insurance acceptance in the list, and as such work on case-by-case quoting.
Check out how Smile Direct Club compares to Candid here, or read our full Invisalign vs Smile Direct comparison.
Pros
The most affordable of all three (and significantly cheaper than Invisalign)

390 physical locations, and full remote access

Widest array of insurance and dental plan acceptance

Cheapest impression kits

4-6 month average treatment plan

Nighttime guards
Cons
Not specifically orthodontist-led

Can't treat all types of malocclusion

Can take longer than other aligners
Why Byte is the Best Overall
Invisalign has the most experience making clear aligners out of the three newer big companies mentioned. While Invisalign has had success for many years, the new companies mentioned have all created powerful impressions and have been rewarded with grand quantities of stellar reviews post-treatment. This goes to show that experience isn't everything when it comes to providing good service and accessibility.
All the companies are good at what they do and have had many happy patients, but Byte shows the most promise through their innovation, affordability, and care. The following reasons are why Byte takes the lead: its orthodontist-led care, its accessibility, and its affordability with confidence.
The glowing upside to Byte is how much effort is put into the knowledge of what it is doing. That is to say, their research and development, as well as their focus on orthodontist-specific care shows they've put in all their knowledge-time to good use.
Byte has gone so far as to develop and patent their own vibrating device to expedite the process by which orthodontics occurs, making them a true pioneer in the orthodontic world. Orthodontists also require more years of schooling than dentists do, and this is important to consider that the specialty of orthodontics is wholly surrounding how our teeth are positioned in our mouths.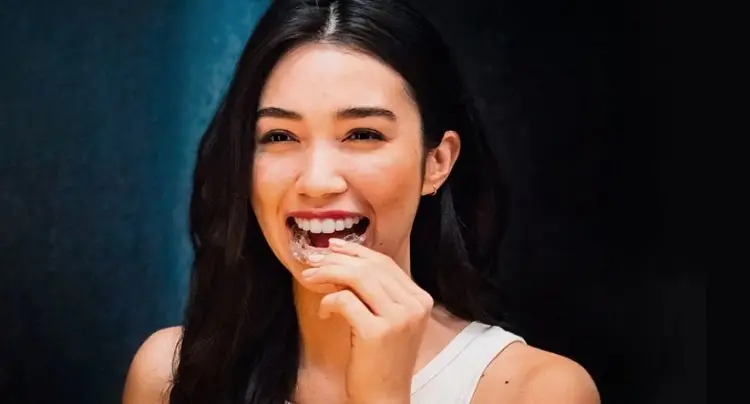 That attention to service is matched by Candid Co and their dedication to orthodontist-led teams, but Byte does it quicker, and with the appropriate staff to do so with. Add to that the fact that Byte is cheaper, but more on that in a bit.
As for Smile Direct Club, their smaller orthodontic team means often the treatments are overseen by dentists, which can be okay for many considering that computers aid a lot with treatment design; however, it would just be nice to certainly know an orthodontist is monitoring your tooth movement and progression.
Accessibility is an area where Byte, unfortunately, lacks in a bit more compared to the other two, but still provides full remote accessibility. Byte ships to every state in the United States, and not just the continental states.
This means that no matter where you are, you truly can receive affordable care, albeit without any physical locations to reach out to, but there is still a seven-day helpline if needed.
Candid Co has a few physical offices, and Smile Direct Club takes the cake with over 390 locations nationwide, but these end up being a bonus option if your goal is to simply have remote affordable care. So, while Byte lacks physical offices, it does not lack any more than Candid Co or Smile Direct Club in terms of remote care.
Lastly, Byte is simply very affordable considering the orthodontic care and duration of treatment. It is indeed not cheaper than Smile Direct Club, but it does offer a quicker treatment on average, and with that orthodontist-led care, once again.
It is cheaper than Candid, typically, and also more prompt, which means that you can get your healthy beautiful smile sooner and likely more affordably with very comparable care.
Finally, however, is their guarantee. Neither company can guarantee a lifetime smile guarantee quite like Byte. The guarantee follows that should directions be followed and teeth still wind up moving, Byte will supply new aligners to repair any movements.
Also, if after treatment one's smile is not up to expectations, Byte will review the situation and provide additional aligners at no cost to the patient. This guarantee of quality and service, as well as workmanship, is what makes Byte a truly comfortable investment for orthodontic needs.
A Few Personal Thoughts About Byte and Candid
It's one thing to do research on a company and make recommendations about it, but it's an entirely different situation when one finds themselves in need of orthodontic work. As it turns out, a recent dental appointment revealed that I had a Class 1 malocclusion.
In short, my teeth are crowded and I have a slight overbite. This is causing my front teeth to chip, and my dentist recommended clear plastic aligners to me. Based on my knowledge of the subject, I decided to do my own research and reached out to both Byte and Candid with my questions. My experience is as follows.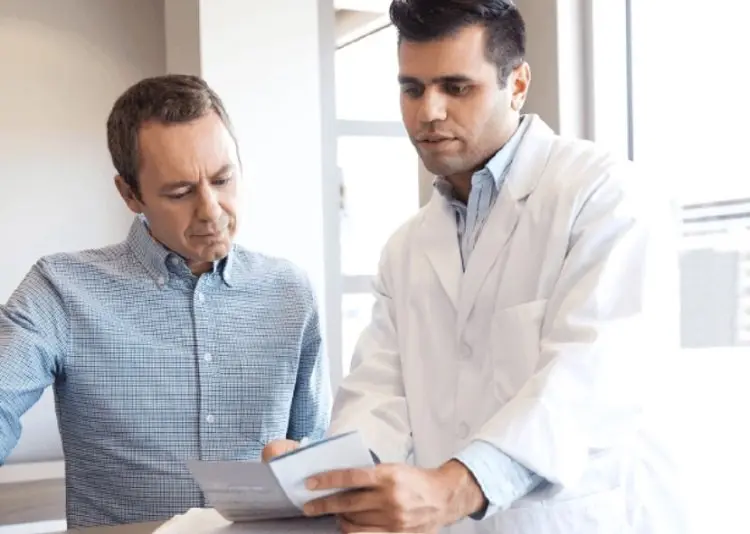 Taking a Byte Out of Dental Concerns
Byte is a fascinating company that has been on my radar for a while, despite only entering the clear aligner dental market in 2018. As I'm fairly concerned about my slight overbite and crowding (part of my Class 1 malocclusion) and always looking for innovative solutions, I reached out to them to see what they would recommend in my case.

Although the form warned that responses normally take 24-48 hours, I received a prompt response only a few hours later.
After cautioning me that their clear aligners are not designed for severe overbite and major jaw alignment issues, they immediately went into a comprehensive and refreshingly frank explanation of what Byte aligners were for and specifically what they could treat.
Our first exchange ended with a link to a candidate quiz to answer a few questions and determine if I would be a good fit.

After taking the test and replying back with the positive results, I expected another short delay, but they immediately were working with me again. They made sure I knew how to go about ordering an impression kit, reassured me that there was no risk involved, and even threw in a rather hefty coupon code to help bring the already low price down even further.

All in all, I had an excellent "first impressions" experience with them.
A Frank Conversation with Candid
Next, I reached out to Candid, another newcomer, and a rising star in the clear aligners market. After contacting them through their website's messaging app (no email chains to keep up with or phone numbers to reach during office hours), I was instantly impressed with how promptly they were ready to work with me.

After running me through the usual disclaimers about who were good candidates for clear aligners and who would be better served by traditional orthodontics or maxillofacial surgery, they immediately got down to brass tacks (you could say they were very… candid) about what I could expect from Candid.
Once they determined my eligibility, they encouraged me to order an impression kit. The link to the impression kit was at the end of a helpful questionnaire, which helped me determine if I might be a candidate for Candid clear aligners. They constantly reassured me that this was a risk-free part of the procedure — if for any reason I changed my mind, just let them know and I'd get a full refund.

Overall, I would say that it was a very quick, very authoritative, and painless interaction. I never felt pressured to commit or make decisions by the rapid pace of responses, and whenever I had follow-up questions or needed clarification they were able to instantly respond with a comprehensive explanation.
Perhaps best of all was that at every step, I felt fully in control. They always prioritized guiding me towards the right decision for my situation but left that decision entirely in my own hands.
Frequently Asked Questions
Question: What should I expect during treatment?
Answer: During treatment, pain is not frequent. Though pain is not frequent, there will be some days, but not weeks, where the newly applied aligners will cause discomfort. Closer up, some people may notice the aligners and ask about them. Your bite will feel different over time as teeth gradually adjust and move. Initially, you might even have a lisp or need some time adjusting to speaking with an aligner on.
Question: Are clear aligners hard to keep clean? How do I clean my aligners?
Answer: The aligners are very easy to clean. Part of maintaining the aligners clean will include keeping your teeth and gums healthy as well. As for directly cleaning the aligners, non-abrasive toothpaste, water, and brushing are all that is needed to clean aligners. Aligners come with maintenance instructions as well.
Question: What is the daily wear schedule?
Answer: The amount of time you have to wear your aligner will first depend on whether you have daytime or nighttime aligners. Daytime aligners will typically be worn for 22 hours a day, and will only be removed during mealtimes and for brushing. Nighttime guards on the other hand are only worn around 8 to 10 hours while you sleep.
Question: Do I have to wear aligners forever? What happens after treatment?
Answer: Aligner treatment duration will vary from person to person, but most will only wear them a few months, and your orthodontist will go over your treatment plan with you. As for retainers, it depends on the condition or goal your orthodontist has and recommends.
Final Thoughts
Having an ideal bite is more than just a health aspect for most; it is also a way of discovering a new confidence in our appearance, too. Our smiles can govern a lot of our interactions or self-esteems, but they are not far out of reach. Whether it is through Invisalign, or any of the other fantastic alternatives, a bright and confident smile is not without reach.
Ultimately the decision is yours in full on what works best for your needs. We hope this comparison guide has helped assist the daunting decision-making process that is choosing orthodontic aligners. Thank you for reading, and may you enjoy many smiles ahead.