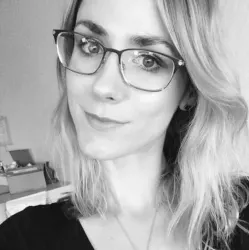 Latest posts by Karyl Trejo
(see all)
Taking good care of your teeth has never been a regret for anyone. If you're looking to remove all that plaque buildup and keep your gums nice and healthy, though, an electric toothbrush can be the best option to take your oral hygiene to the next level.
Having a good electric toothbrush – and understanding how to use it – can significantly improve your dental health. Not only can they help prevent serious problems like gingivitis and cavities, but they can also make your teeth whiter and brighter, allowing you to smile with carefree confidence.
Electric toothbrushes have made great strides since their introduction in 1939. But with all of these advancements, things might get confusing with all the features that an electric brush has. It's nice that there are so many choices since it allows you to get precisely what you want, but it also makes picking a toothbrush quite tricky.
Today, we're going to discuss two heavyweights in the electric toothbrush industry:
Before diving into who's better and who's not, let's look at the brand that's in the spotlight: Oral-B. Throughout its 72-year history, the Oral B name has been synonymous with quality worldwide. Oral-B offers a wide range of electric toothbrushes to handle all oral care duties, with options ranging from low-cost to high-end.
This means that there's something for everyone. However, one thing is for sure – if you're in the market for an electric toothbrush, you're going to have to shell out some cash to get all the features.
So, if you're on a tighter budget, it's better to decide which features you'll be using and which aren't necessary for you. This will help you choose the toothbrush that fits you the best!
To help you pick the best electric toothbrush, we've done the legwork for you by outlining all you need to know between Oral-B 3000 and Oral-B 5000. So, without further ado, let's get started!
My Bottom Line Up Front
A mid-range electric toothbrush such as the Oral-B Pro 3000 is a fairly affordable and decent choice for what you're getting. Unfortunately, compared to newer options like the Oral B 5000, it lacks a few of those much-needed features to step up your tooth brushing experience.
If you're on a tighter budget, you can't go wrong with the Oral B 3000. However, the feature-rich Oral B 5000 is the clear winner between the two. If you're looking for something else, though, these three options are also great choices:
The Main Differences Between Oral B 3000 vs 5000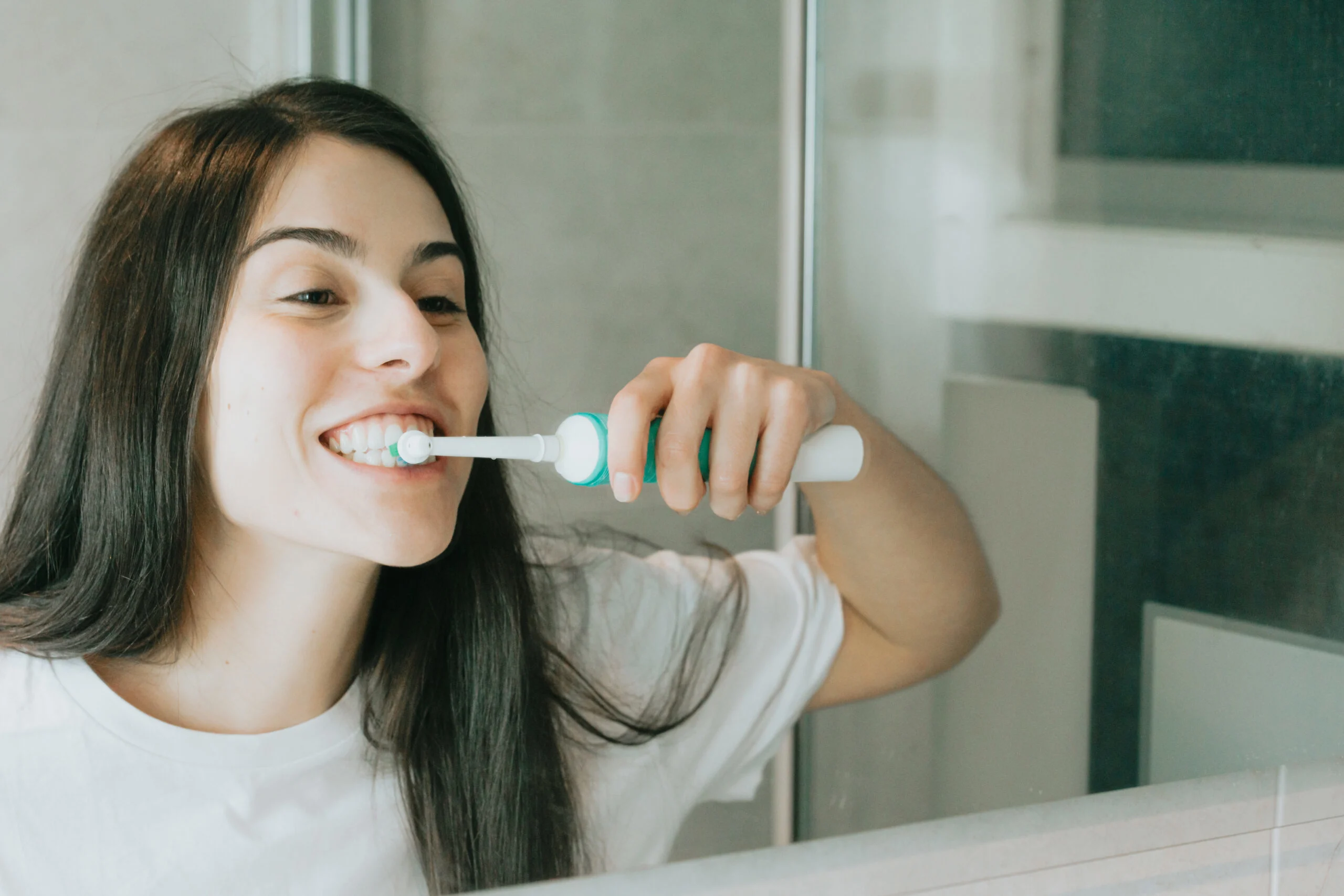 There are a few notable differences between the Oral B 3000 and the Oral B 5000. These include:
The Oral B Pro 3000 has

three brushing modes

, whereas the Oral B Pro 5000 has

five brushing modes

.

The Oral B Pro 3000 comes with a

basic case

, whereas the Oral B Pro 5000 comes with a

handy travel case

.

The Oral B Pro 3000 is

cost-effective

, whereas the Oral B Pro 5000 is somewhat on the

pricier side

.

The Oral B Pro 3000 is

lighter weight

, whereas the Oral B 5000 has

more heft

to it.

The Oral B Pro 3000 is available in

three colors

:

white

,

blue

, and

black

, whereas the Oral B Pro 5000 is available in

two colors

:

black

and

white

.
The Similarities Between the Oral B Pro 3000 vs the Oral B Pro 5000
It's clear that both the Oral B Pro 3000 and Oral B 5000 have their fair share of differences, but since they come from the same company, they also have a lot in common. Let's look at some of their similarities:
Both use the same Lithium-ion battery and can last for ten days.

Both models have Bluetooth functionalities, which can be connected with an app to track your brushing habits.

Both include a built-in two-minute timer to help people clean their teeth for the correct time.

Both come with a visible pressure sensor, which flashes to warn you when brushing it too hard (or too long).
The Oral B Pro 3000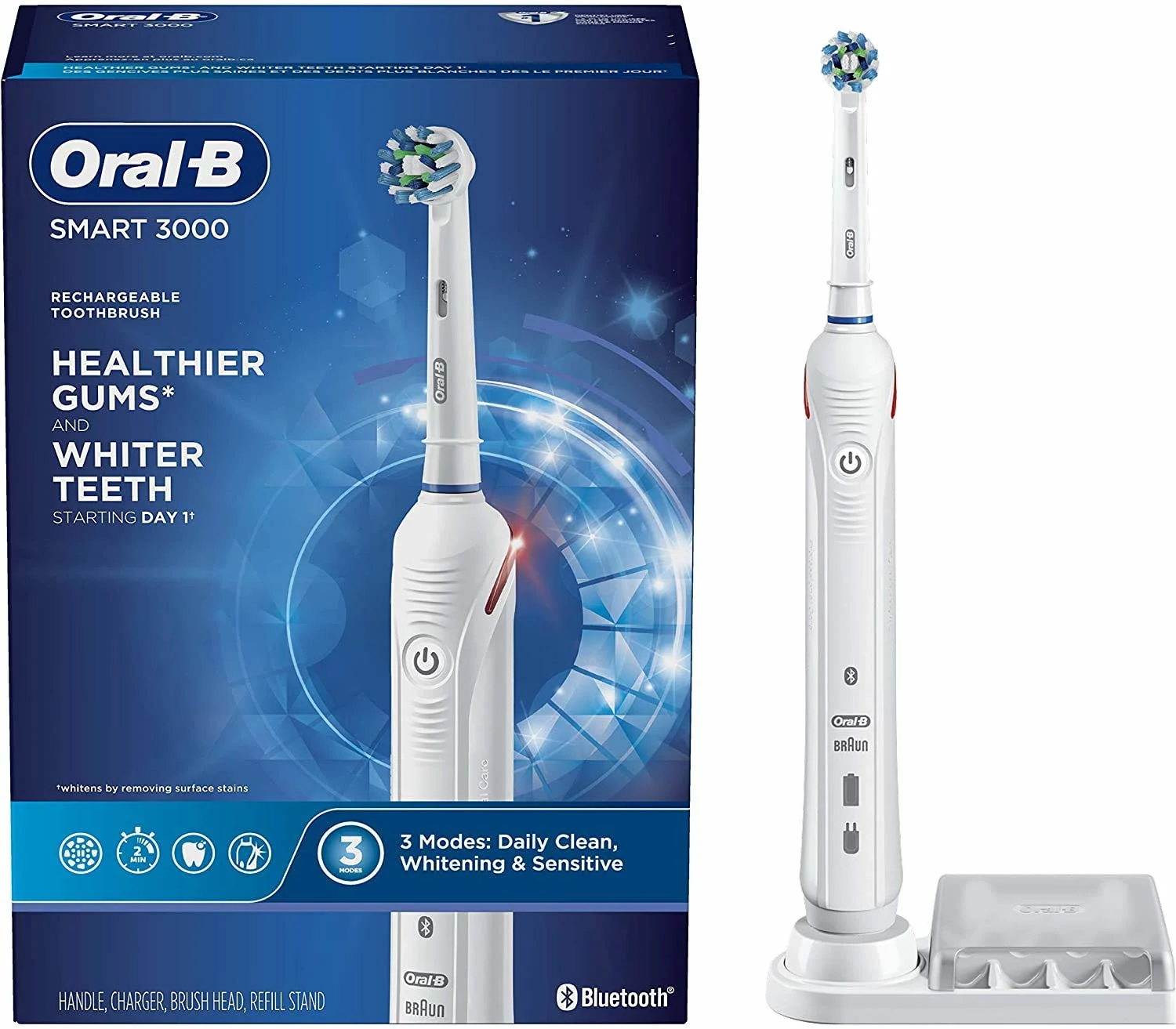 Released in 2016, the Oral B Pro 3000 still packs a punch. The major up-gradation from the previous 1000 and 2000 series is that the Oral B Pro 3000 has a sleek, streamlined plastic design with a rubberized grip and a charge indicator. Some of its more notable built-in functions include:
Daily clean:

The standard mode, which is designed to remove plaque

Gum care:

Gently massages the gums to help encourage blood flow for healthier tissue

Sensitive mode:

Slows down the oscillation rate of the brush head for a gentler clean
The Oral B Pro 3000 was created to keep your daily oral health in mind. Even though Oral B Pro 3000 was released in 2016, it still provides a bunch of incredible features at a fairly reasonable price. This toothbrush may be a suitable option for those who want to use an electric toothbrush with just the basic features.
The Features of the Oral B Pro 3000:
Its pressure sensor protects your teeth if you brush too hard or brush for too long.

The sensor glows red whenever a person exerts more pressure or spends more time than they should while brushing.

It comes with three cleaning modes: daily clean, gum care clean, and sensitive clean.

Daily clean is the simplest of the bunch and one that can be used daily. Gum care mode rotates the bristles in a massage-like revolution to focus on the gums better. Finally, the sensitive mode is best for people with

hypersensitive teeth

or who brush too aggressively.

Simply put, the built-in timer is the most basic yet also most important function.

The timer beeps every thirty seconds until two minutes have passed. That way, you can cover all four quadrants at an equal time. A buzzer will sound when the timer runs out to help you avoid over-brushing.

It's one of the most affordable Bluetooth-enabled toothbrushes on the market.

You can easily link your brush to a smart app that can display hygiene data and analyze your brushing habits. This can help enhance your oral health and brushing practices.

With the Oral B Pro 3000, you may expect a battery life of up to ten days.

Lithium-ion batteries have replaced NiMH batteries, which were once widely used in previous versions.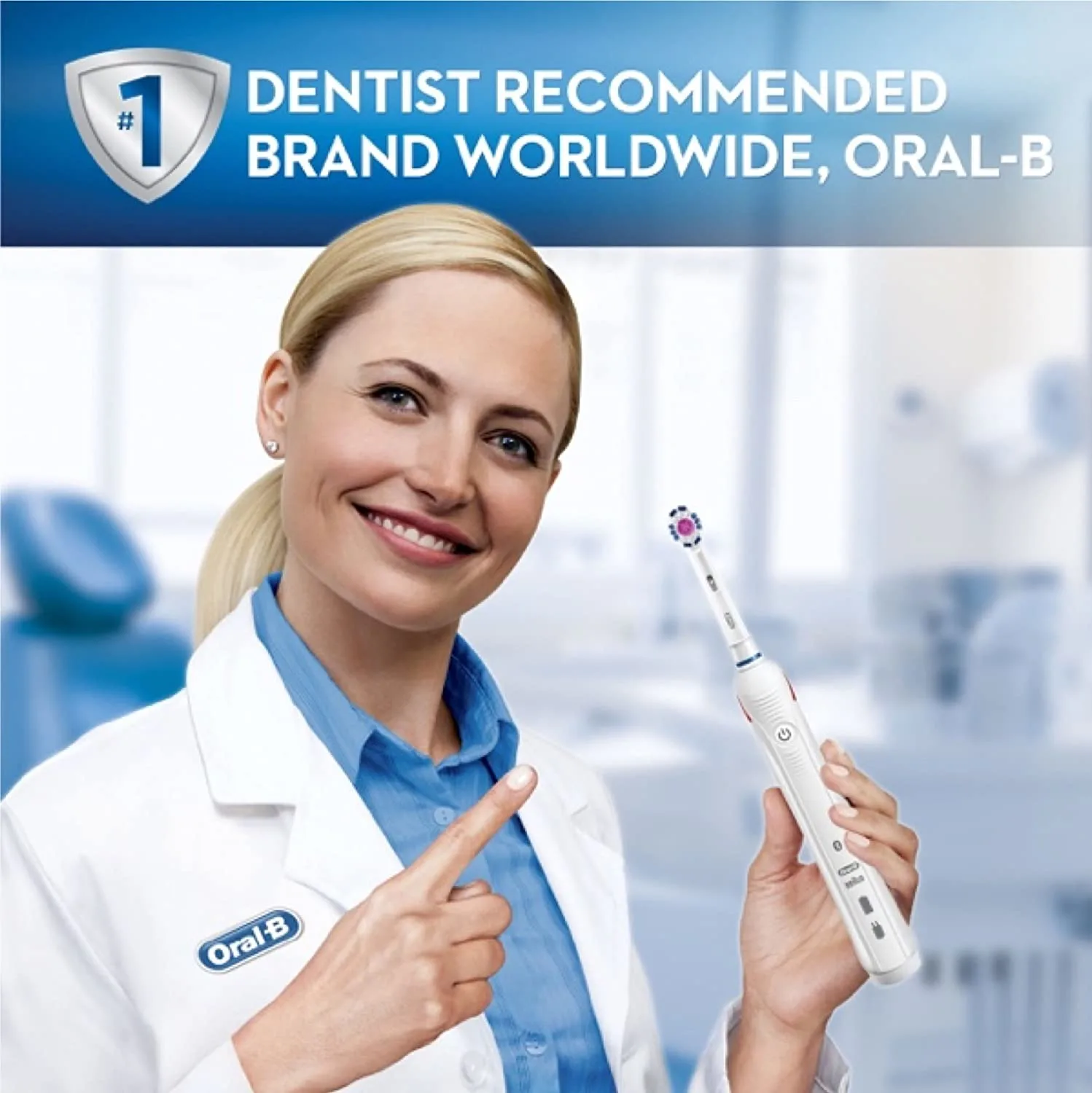 Pros
Newcomers to electric toothbrushes will find this to be a cost-effective solution.

It comes with a sleek design providing a better grip.

Pressure sensors can help you improve your brushing habits.

It comes with a portable charging stand.

Bluetooth connectivity with your iOS or Android device can help you get important information regarding your brushing habits.
Cons
Unless the battery is completely emptied, the battery will not show that it is low on juice.

It's quite noisy.

Despite the battery's longevity, charging is somewhat sluggish.
The Oral B 5000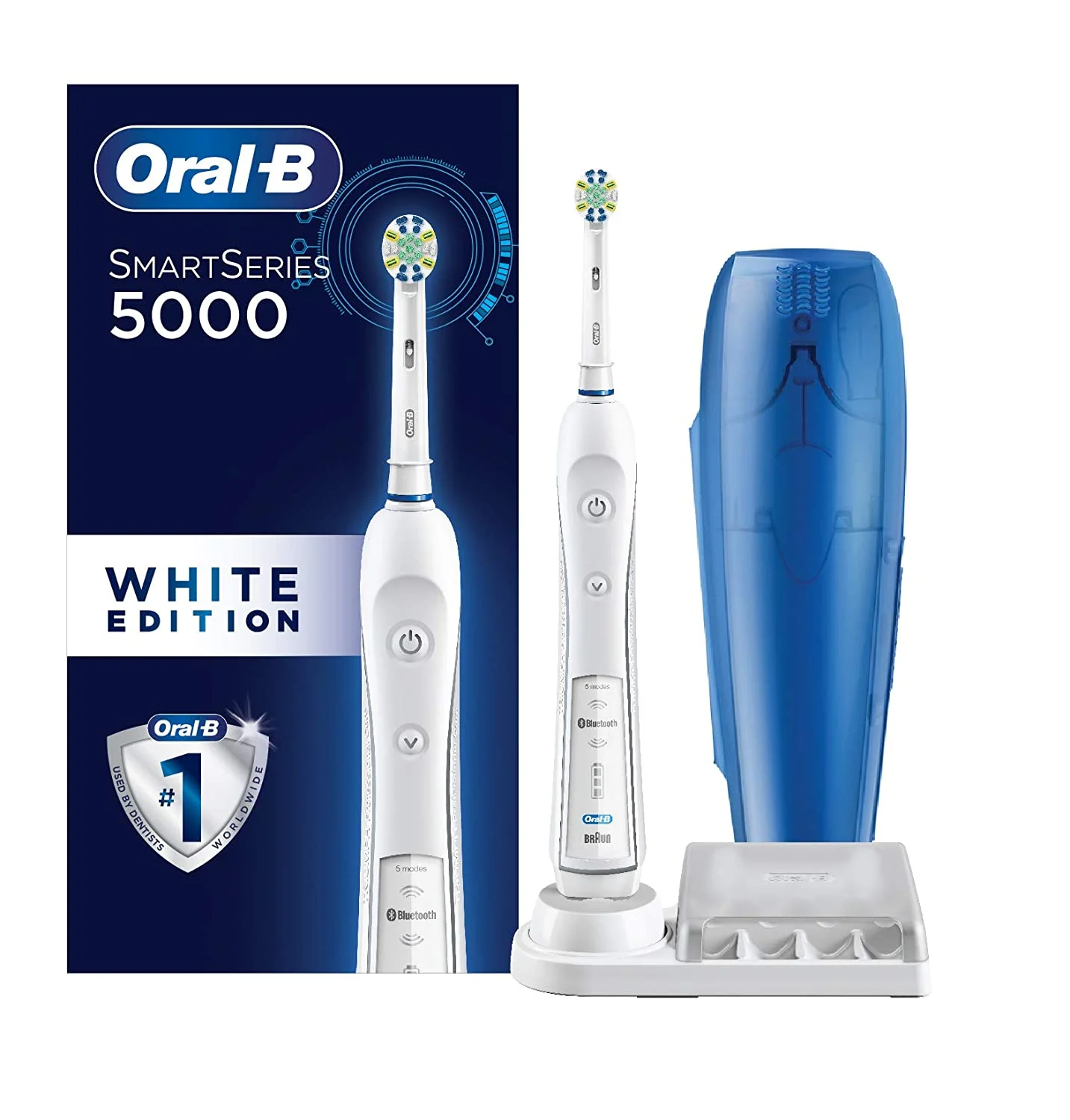 There's a lot to like about the Oral-B Smart 5000 electric toothbrush. It's a show-stopper thanks to its thoughtful design, high-quality components, and comprehensive set of features.
It comes with five cleaning options, and those are:
Sensitive Cleaning:

If you have sensitive teeth, then this mode is for you if your teeth are sensitive. However, if the pain is severe, you need to visit your dentist.

Whitening Mode:

This is a new feature that is unavailable in the 3000 series. It doesn't

whiten your teeth

so much as it helps to eliminate the surface stains more effectively, making your teeth look cleaner and brighter.

Deep Clean:

During a deep cleaning, the brushing duration is increased from 30 to 45 seconds for each quadrant, increasing the total brush time to 3 minutes. This mode should be used only occasionally unless specified by your dentist, as overuse can damage your dental enamel.

Tongue Clean:

You can use the tongue clean mode to gently cleanse your tongue and cheeks after brushing your teeth. Safe to use every day, it can help ward off halitosis (

bad breath

).

Gum Care:

This mode specifically focuses on your gums. Individuals with bad breath, gingivitis, or any other gum-related problems can use this mode to ease gum-related issues.
The additional whitening and tongue clean options, which are missing from the 3000 model, are good additions to the 5000 series. Apart from five solid cleaning options, it also comes with Bluetooth, which you can connect with the toothbrush to monitor and improve your oral hygiene.
The Features of the Oral B Pro 5000
Unlike previous models, the Oral B Pro 5000 has a rubberized grip on the backside rather than on the front.

This grip also now features a more sophisticated battery indication, and rubberized handles keep the brush from slipping – even when used with damp hands.

Everything is becoming more intelligent, so why shouldn't your toothbrush also be?

It was just a matter of time until your toothbrush could track your brushing habits. The Oral B 5000 has Bluetooth connectivity, which allows you to keep tabs on your oral healthcare. Once you link the app with your toothbrush, you can see all of this information at a glance.

The included cleaning modes are one of the essential aspects of an electric toothbrush.

The Oral B 5000 comes with five different cleaning modes. Modes range from the basic "daily clean" to the more complicated "deep clean" and "whitening."

The Oral B 5000 comes with a travel case.

This makes it easier to take your

electric toothbrush

with you anywhere you go.

There are a wide variety of Oral-B electric toothbrush heads compatible with the Oral B 5000.

That way, you'll always have heads for specific needs.

A timer and a sensor are built into the handle.

A timer can help make sure you don't over or under-brush your teeth. Plus, the sensor will alert you if you're putting too much pressure on your teeth or gums.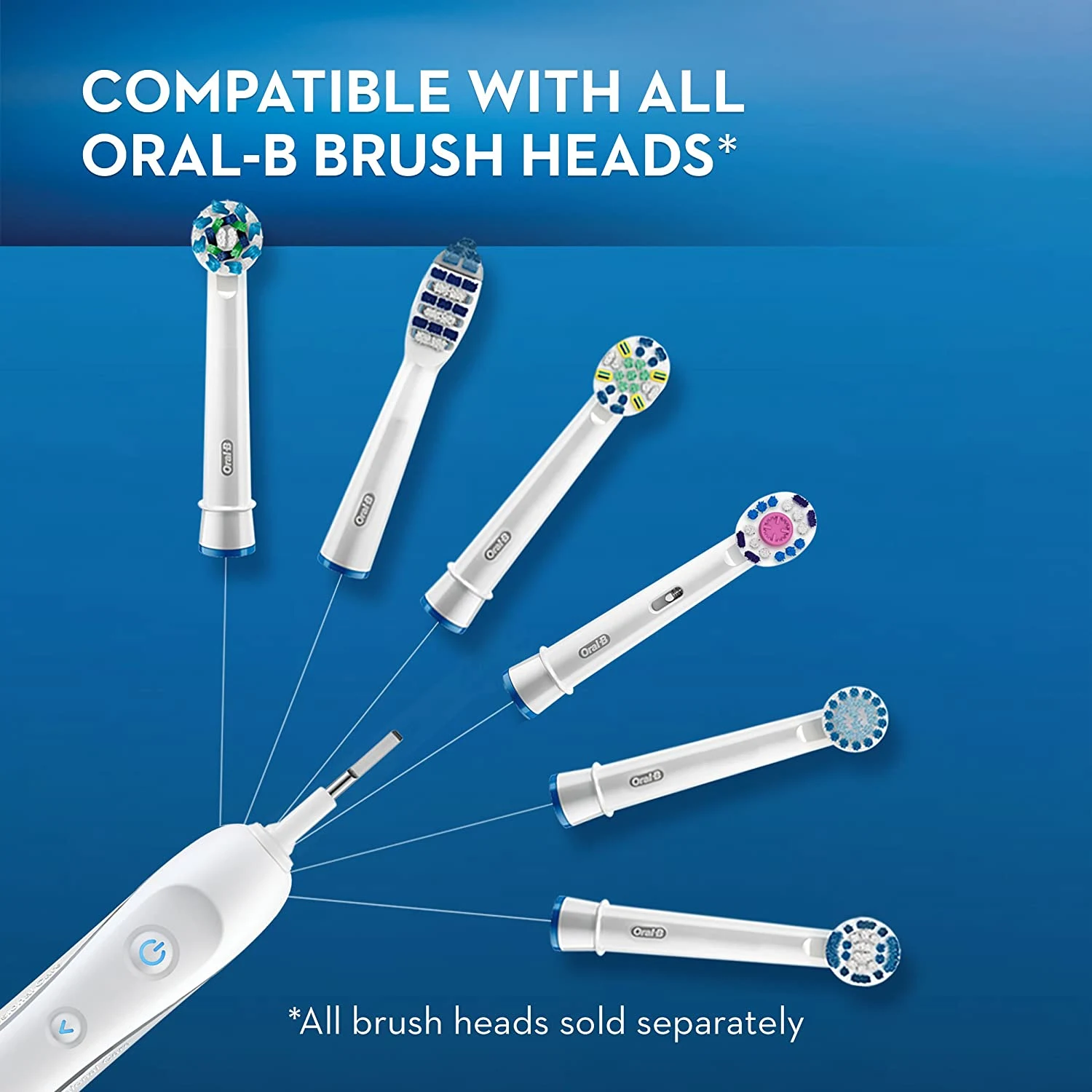 Pros
The toothbrush is waterproof, so you can use it with wet hands.

It comes with a two-year warranty and can be extended by one more.

It can be connected with your device to monitor your brushing habit.

Five brushing modes for complete oral care

With its "

floss

action bristles," the Oral B 5000 has its own distinctive brush head tool to clean even the tiniest of corners.

It comes with a pressure sensor that will warn you when you brush too hard.
Cons
Mobile application is limited to one user.

While the Oral B 5000 comes with several features, most of them only look good on paper and will likely be rarely used.

It is fairly expensive.
Three Electric Toothbrush Alternatives Worth Considering
While both of these electric toothbrushes can be a great addition to your bathroom counter or medicine cabinet, they might not be for everyone. If you're looking for something a bit different, why not consider one of these other options?
As a more affordable option for those of you who aren't wanting to shell out big bucks for a sonic toothbrush, the Phillips Sonicare ProtectiveClean 4100 can be a great choice. Designed to remove up to seven times more plaque than a manual toothbrush, this sonic toothbrush is great for people with sensitive gums and has braces or other dental work.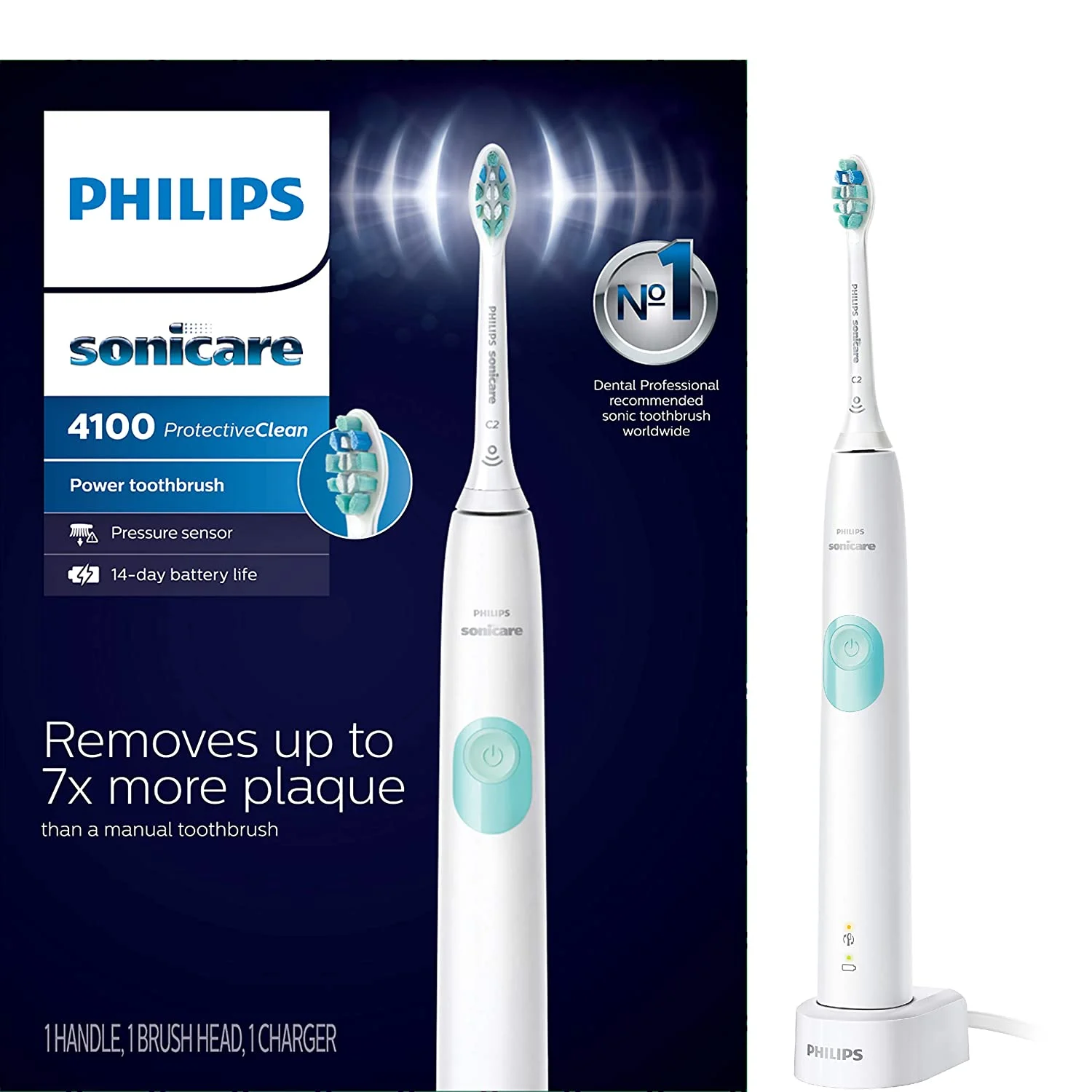 Pros
Can remove plaque and surface stains

More affordable than other sonic toothbrushes

Alerts you if you're pressing too hard

Tells you when it's time to switch brush heads

Very easy to use
Cons
Only one cleaning mode

Doesn't come with extra brush heads

Somewhat on the heavier side
Slimmer and more attractive than other electric toothbrushes on the market, Quip knows that appearances matter. However, that's not the only thing that makes this ADA-approved toothbrush a fantastic alternative. Surprisingly affordable, Quip also boasts timed sonic pulses when brushing and impressive three-month battery life.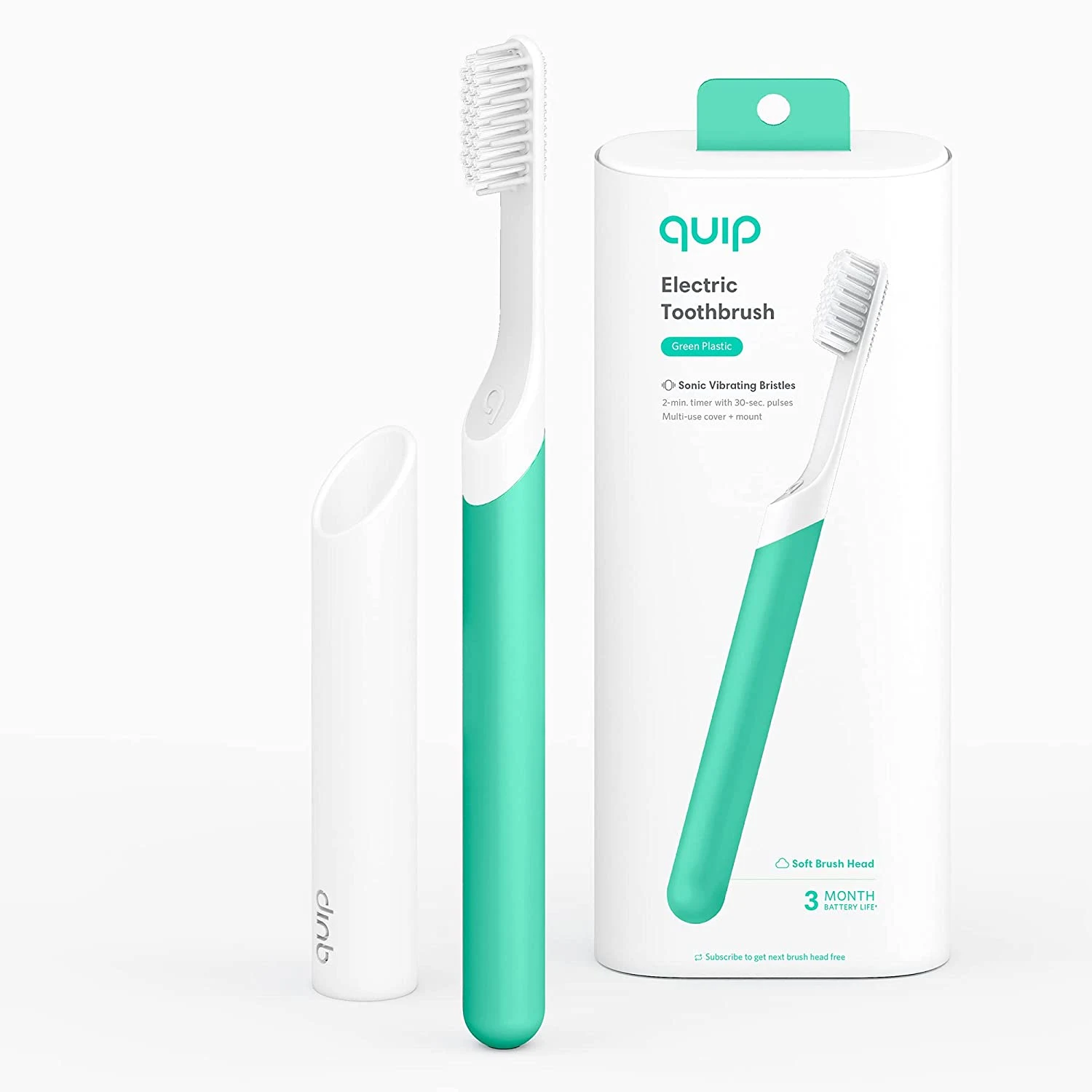 Pros
Very affordable price point

Attractive and lightweight

Sonic pulses help with a deeper clean

Compact size makes it great for travel

Gets teeth cleaner than just manual brushing
Cons
App comes separately (and is somewhat expensive)

You have to buy a new brush when the battery dies

Battery life tends to vary

Not as effective as other brushes
As a more affordable mid-range electric toothbrush, the Hum by Colgate electric toothbrush proves you don't have to spend a lot of money to get nice and clean teeth. This smart toothbrush is designed to help you build good oral hygiene habits, and it sends regular reminders to make sure you stay on top of your brushing.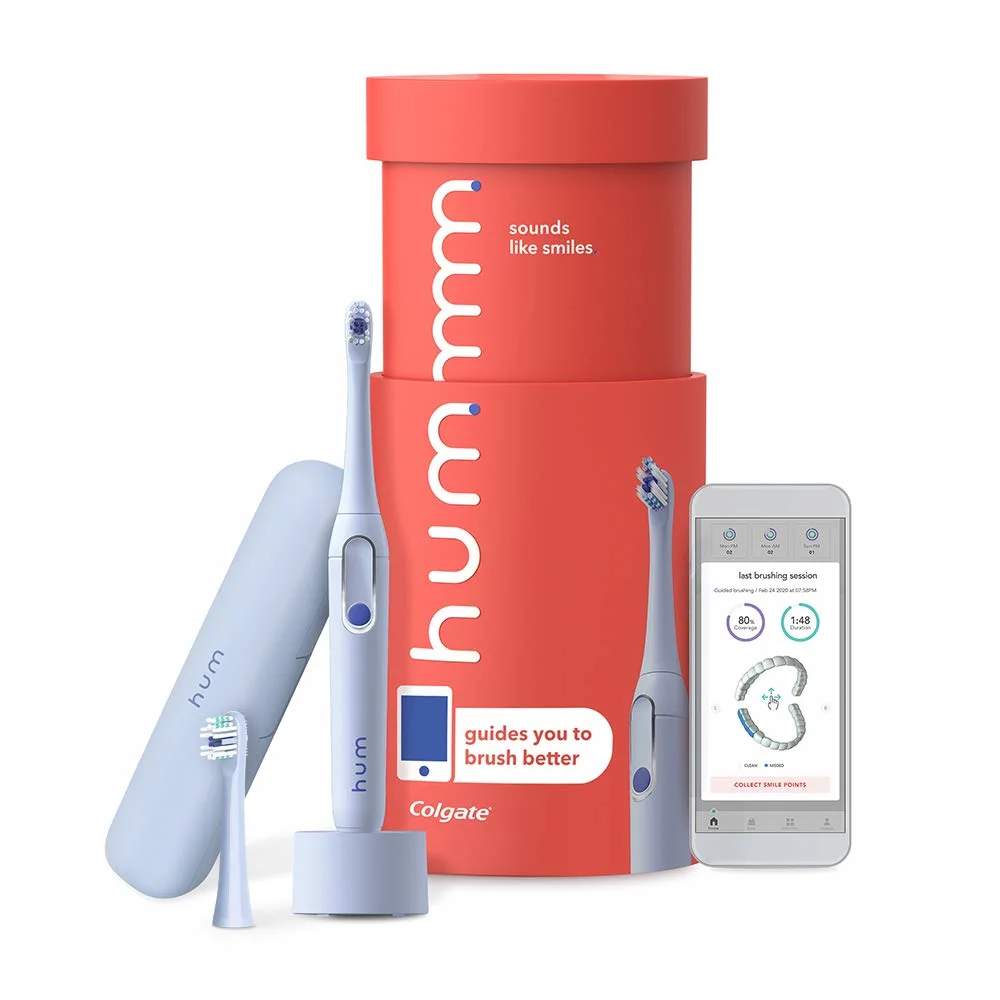 Pros
Affordable price point

Gets teeth cleaner than a manual toothbrush

Rechargeable option means less waste

Offers app connectivity for building better habits

Choice of speeds and modes when brushing
Cons
Non-rechargeable version is wasteful

Struggles with app connectivity

Toothbrush head somewhat bulky

Painful on the gums, even on sensitive mode
Frequently Asked Questions
Question: Is an electric toothbrush worth the investment?
Answer: Yes, an electric one has additional functions compared to a traditional toothbrush. These tools can help you clean your teeth better and help you save money on expensive dental appointments.
Apart from providing deep cleaning, it makes it easier for people with braces to clean in and around their braces' metal components, which can be a pain with manual brushes. Also, let's not forget about those of us who may occasionally forget to brush.
Using the in-built timer you can brush on time, always. An electric toothbrush is more like a brand-new automobile with new features. Both will serve the function it was designed to do, but one is superior to the other in quality and features.
Question: Is Oral B 3000 suitable for kids?
Answer: No, the Oral B 3000 is not designed for kids. Because they can be somewhat difficult to figure out, combined with the fact that children have smaller mouths, you might want to consider picking out a toothbrush that was specifically designed for kids.
Question: What are some tips for maintaining good oral hygiene?
Answer: The importance of good oral hygiene is often ignored. The majority of the time, people aren't concerned about their oral health… until, of course, they have a problem or a dental appointment looming on the horizon. Here are some pointers that everyone should keep in mind:
• Brush your teeth twice a day.
• Rinse your mouth with water after brushing your teeth.
• It is recommended that you change your toothbrush or the head of your electric toothbrush every three months.
• Brush at a 45-degree angle for optimal cleaning.
• Keep sugary drinks and snacks to a minimum and stick to a healthy diet.
• Visiting the dentist twice a year is essential to preventing and treating oral disease.
Question: What are the major differences between electric and manual toothbrushes?
Answer: Both electric and manual toothbrushes have their fair share of differences. Let's take a look.
• Electric toothbrushes are less portable than manual brushes. For electric toothbrushes, you'd need to carry their charging stand and brush heads, whereas, with manual brushes, there's no such hassle.
• Electric toothbrushes come with more features, whereas manual toothbrushes are simple with no features.
• Electric toothbrushes are pricey, whereas manual toothbrushes may be purchased for as little as a dollar or two.
• Using an electric toothbrush helped participants concentrate better while cleaning their teeth.
Question: What are the key points to remember before buying an electric toothbrush?
Answer: Some important points to remember when buying an electric toothbrush are:
• Size of the brush heads.
• There are a lot of features that are mainly marketing ploys, so it's not necessarily the best idea to pick the one with the most features!
• Check if they're ADA approved or not.
• Rubberized grip is a must.
• Soft bristles are better than stiff bristles.
My Final Thoughts
Oral B is a reputable brand, and in all honesty, you can't go wrong with either the Oral B Pro 3000 or the 5000. The Oral B 3000 features fewer brushing modes but a cheaper price tag, whereas the Oral B 5000 has a nice blend of features, making it more expensive.
Our pick for the best electric toothbrush between Oral B 3000 and Oral B 5000 will be the Oral B 5000. It's simple, for a little more money, you can get a brush that does everything the Oral B 3000 does, plus much more. Again, 3000 will do the job just as well if you have a tight budget.
If you're still apprehensive about going toothbrush shopping, don't be afraid to ask your dentist for help. They'll be able to advise and guide you better. Here's to bright, happy, and beautiful smiles!
For more interesting readings check out: