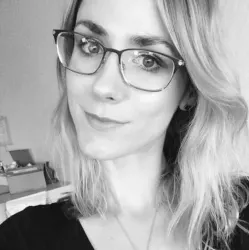 Latest posts by Karyl Trejo
(see all)
Like me, you may be one of those people who don't put a lot of thought into a toothbrush. You may notice your bristles are starting to get worn, or you may wait for your visit to your dentist and get that free, perfectly good toothbrush they give you before changing out your old one.
Here we're going to talk about why picking a toothbrush that's suited well for you is important – and how to do just that, as well as other tips like how much to brush, how often you should change your toothbrush, and more!
Why is Brushing Your Teeth So Important?
It was likely drummed into your head from a young age just how important it is to take good care of your teeth. Toothbrush and toothpaste commercials are common, and even healthy adults are encouraged to visit a dentist twice a year for teeth cleaning. But have you ever questioned just why keeping your mouth healthy is so important? Despite what you may think, the answer isn't just about your smile.
Brushing your teeth twice a day can help significantly reduce the amount of plaque on your teeth. Plaque is the film of bacteria that forms on your teeth naturally, and then can be exacerbated by the food and beverages you consume.
If plaque sticks around long enough it can turn into a hard deposit called tartar – this is what your dentist scrapes off when you go to get a cleaning. Tartar, if left untreated, can lead to tooth decay and gum disease, which may cause a whole host of problems in your mouth.
Cleaning your teeth after meals, or at least at the beginning and end of each day, is an easy way to knock out plaque buildup and keep your mouth healthy, your teeth shining, and your breath fresh and clean.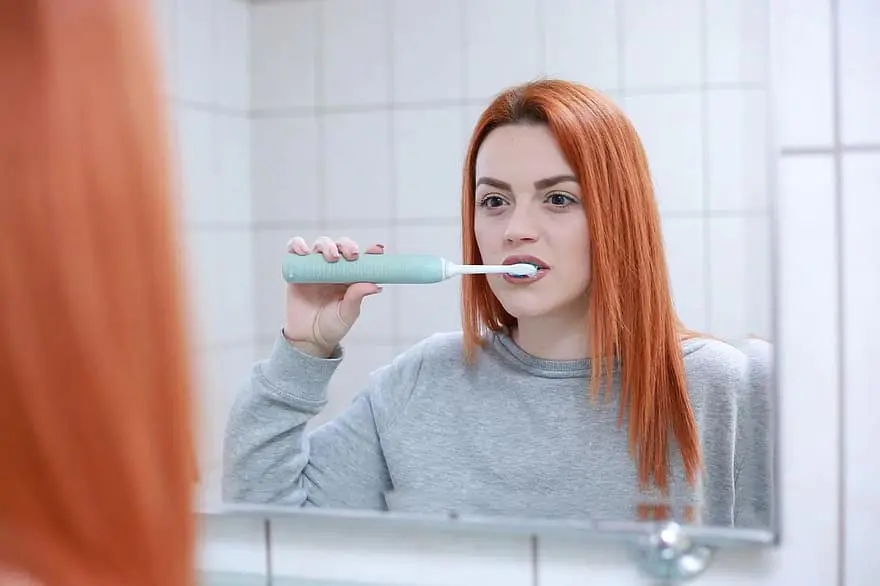 Types of Toothbrushes
Manual Toothbrushes
Manual toothbrushes are the most common toothbrush and the type that is powered by your own hand and arm. These brushes require movement of the hand and arm in a back and forth and circular motion to help ensure that you have covered the area of your teeth and are moving the toothbrush in a way that will remove plaque.
There are a few important things that may make a difference in which brush you choose: bristle hardness, head shape, bristle pattern, and handle design. Let's look at each of these more closely.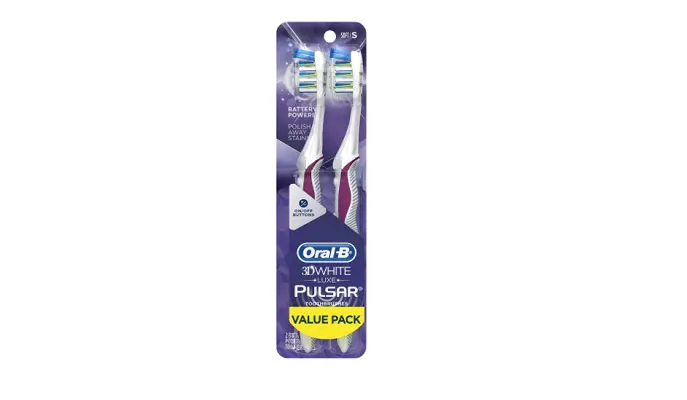 Bristle hardness – The bristles of a toothbrush are the part that contacts your teeth. The main function is to sweep away plaque and food particles from the surface, or enamel, of your teeth. Bristles are usually made of nylon, though eco-friendly versions can be found that are made with bamboo.
Most toothbrush heads have soft bristles, which are adequate for removing plaque when toothbrushing is done as recommended. However, medium and hard bristles are available on toothbrushes.
These have the advantage of possibly clearing away more plaque from your teeth. Using medium or hard bristles can have drawbacks though – if used incorrectly, they may possibly damage your gums or your tooth enamel.
For a soft bristle brush, try the Oral-B Pulsar 3D White Advanced Vivid Soft Toothbrush. While this is a manual toothbrush, it has battery-powered pulsation that gently vibrates and can help polish away stains and massage your gums at the same time.
Oral-B Pulsar Toothbrush Pros:
Vibrating head massages gums and removes stains

No charging required

Soft bristles will not damage gums or enamel

Quite affordable

Dentist recommended
Oral-B Pulsar Toothbrush Cons:
The battery is not replaceable

Head is not replaceable

The disposable design creates a lot of waste in the environment

Some customers have reported ordering a 2-pack of these brushes, and the battery in the second brush is dead by the time they switch out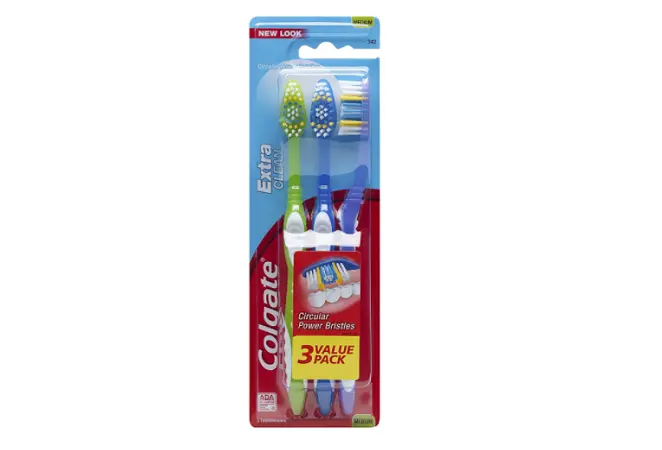 For a medium bristle brush, try the Colgate Extra Clean Full Head Toothbrush. This simple, standard toothbrush has a very high number of positive reviews and comes in a variety of colors. The brush has a diamond head to fit easily in your mouth and a non-slip grip handle.
Colgate Extra Toothbrush Pros:
Circular power bristles

Easy-grip handle

Helps remove stains

Wide variety of colors

Very low price

Dentist recommended
Colgate Extra Toothbrush Cons:
Non-biodegradable plastic

The handle has a small diameter

Narrow bristles

Small head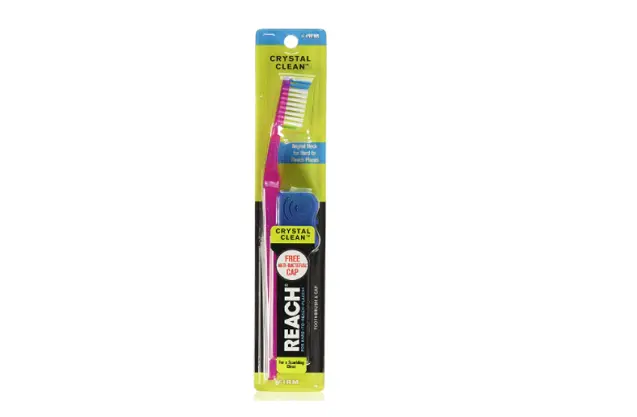 For a hard bristle brush, try the Reach Crystal Clean Toothbrush. This brush is described as having a firm, full head of bristles that are deep cleaning, and an angled tip design that can help you reach those close spaces in between your teeth. Also, the contra-angle handle can help make it easier to clean those molars at the back of your mouth.
Reach Crystal Clean Toothbrush Pros:
Dentist recommended

Very affordable

Made in the USA

Variety of colors

Angled tip and neck
Reach Crystal Clean Toothbrush Cons:
Head can be too large for some

Non-biodegradable plastic

Some customers say the handle seems flimsy

"Firm" is still not firm enough for some
Head shape
Head shape is important because no one's mouth is exactly like someone else's. While conventionally shaped toothbrushes may have round or square heads, these are not always the best shapes to reach the teeth farther back in your mouth.
A small, diamond-shaped brush head will make it easier for anyone to reach those very important molars in the back of your mouth, even if the mouth is small and the teeth close together. Some dentists suggest that the best toothbrush head shape is one half inch wide and one inch tall.
Bristle pattern – There are a wide variety of bristle patterns available on toothbrushes, though studies have shown that type of bristle pattern does not necessarily make a difference in the amount of plaque removed from teeth.
Your dentist may recommend a bristle pattern based on your specific dental needs, or you may find a pattern that is more comfortable for you. What may be more important than the pattern is the shape and diameter of the bristles.
These can both affect how the bristles reach your teeth and how effectively they remove plaque. Also, bristles that do not have rounded ends can be damaging to your gum line.
Handle design
You may not think that the shape or feel of the handle on a toothbrush has much to do with how you brush your teeth, but this couldn't be further from the truth. A specific handle design can make it easier to brush in general and can be easier on your hand and wrist, making brushing at least less tedious if not more enjoyable.
There are four general classes of handle design: straight, contra-angle, non-slip grip, and flexible. A contra-angle toothbrush makes it easier to put pressure on your teeth while brushing, especially at the back of your mouth and the inner surface of your teeth. However, you want to be sure in any situation to not put so much pressure that you may damage your enamel or gums.
A great kids manual toothbrush is the Radius Kids Totz Plus Toothbrush. Specially made for children 3 years and older, this toothbrush is a smart, eco-friendly addition. With tons of fun colors, a non-slip handle, and a smaller, well-shaped brush head, your child will find some fun in brushing.
Radius Kids Totz Plus Toothbrush Pros:
Soft bristles for transitioning baby teeth to adult teeth

Non-slip grip perfect for growing hands

BPA, latex, and dye-free, as well as never tested on animals

Variety of color combinations
Radius Kids Totz Plus Toothbrush Cons:
Some customers say the bristles are too stiff for their children's gums

Some customers feel the handle is too long for their toddler to brush comfortably
Eco-Friendly Toothbrushes
If being friendly to the environment is important to you, there are a variety of great eco-friendly toothbrushes available now that work just as well as their non-biodegradable counterparts.
They are available for both children and adults and come in different sizes, shapes, designs, and colors so you can find exactly what you're looking for while still helping to save the world. These toothbrushes are normally made with bamboo handles and BPA free sustainable nylon bristles.
Bamboo is considered one of the most sustainable crops on the planet and these toothbrushes cut down immensely on non-biodegradable plastics that end up in landfills. Here are our picks for the best eco-friendly toothbrushes: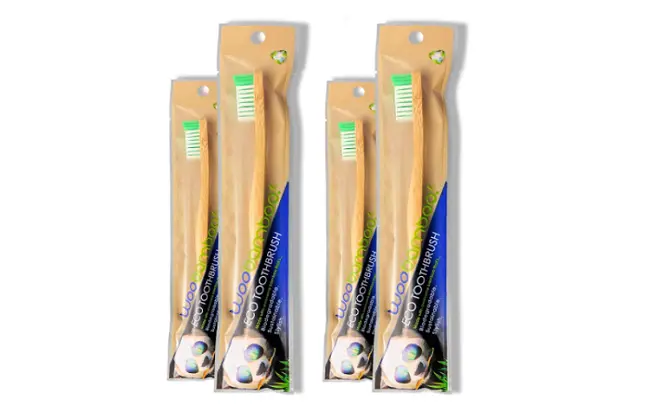 For adults, a great eco-friendly brush we suggest is the WooBamboo Adult Bamboo Toothbrush. This highly affordable incredibly eco-friendly toothbrush comes in fun colors and uses eco-friendly packaging so you know that you're doing the best you can for the environment with this purchase.
WooBamboo Toothbrush Pros:
Packaging and brush are eco-friendly

Very affordable

Choice of bristle hardness level

Different colors available

Contains no toxins or glue
WooBamboo Toothbrush Cons:
Since no glue is used, the bristles may come out over time

Some customers say the brush head is large

'Soft' bristles on this brush may be more like 'medium' bristles on plastic toothbrushes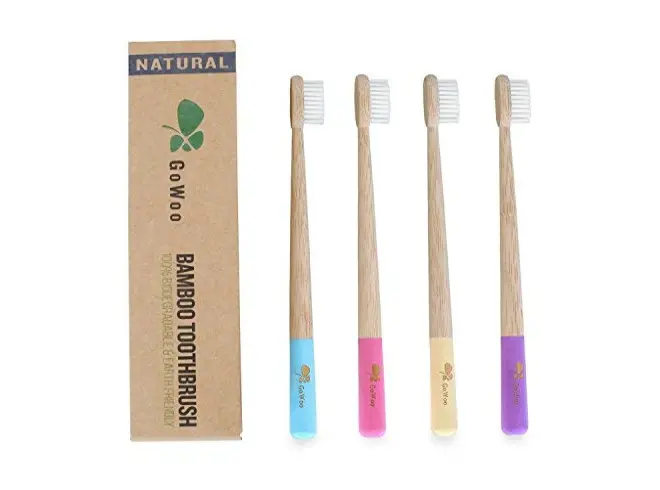 Want color? Try the GooWoo 100% Natural Bamboo Toothbrush. These fun, colorful toothbrushes come in completely biodegradable packaging and are BPA free and eco-friendly. They tout 'super soft nylon bristles' that are great for people with sensitive gums.
GooWoo Toothbrush Pros:
Biodegradable and compostable

Super soft bristles

Antibacterial and dye-free

Fun, bright colors available

Dentist recommended
GooWoo Toothbrush Cons:
The round handle can be difficult to grip

Bristles wear out quickly

Some customers feel they are too soft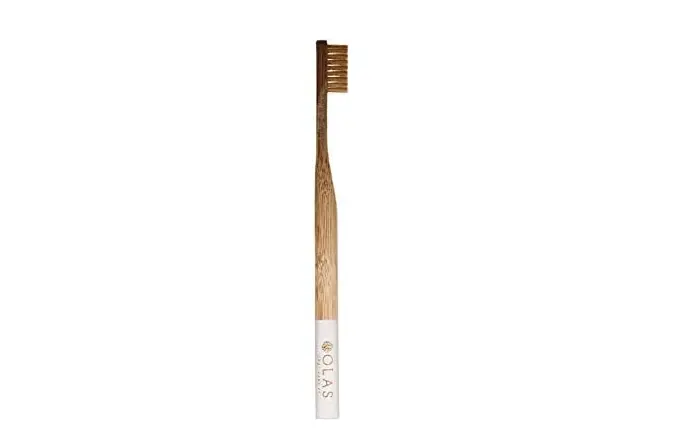 Are you a heavy-handed brusher? Olas Mao Bamboo Toothbrush may be a good choice for you. If you put a lot of pressure on your teeth, this is the right eco-friendly toothbrush for you. Softer than regular bristles are gentle on your enamel and gums while still getting your teeth perfectly clean.
Olas Mao Toothbrush Pros:
Biodegradable and sustainable

Made in the USA

No glue or dyes
Olas Mao Toothbrush Cons:
More expensive than other bamboo brushes

Can wear out quickly depending on the use

No tapered bristles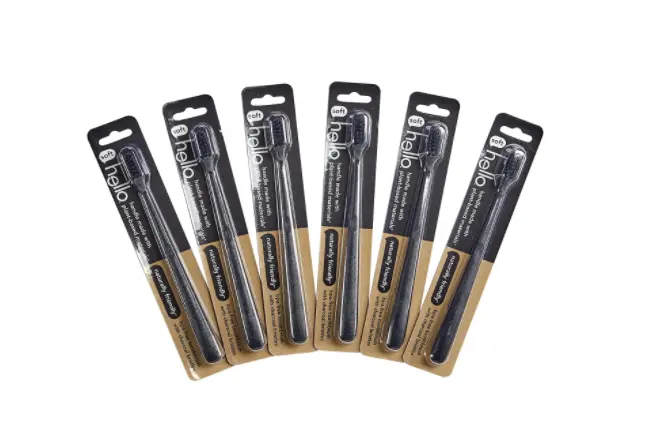 Want charcoal-infused cleaning? Try Hello BPA Free Toothbrush with Charcoal Bristles. If you're looking for extra stain remover in a bamboo brush, these stylish little brushes are the way to go. These eco-friendly toothbrushes can help the environment while they remove stains and freshen breath.
Hello Toothbrush Pros:
Can remove coffee, wine, and cigarette stains from enamel

May help with bad breath

BPA free, eco-friendly, vegan, and never tested on animals

Stylish design and color
Hello Toothbrush Cons:
Bamboo can splinter

Bristles may fall out over time

Feel different than plastic brushes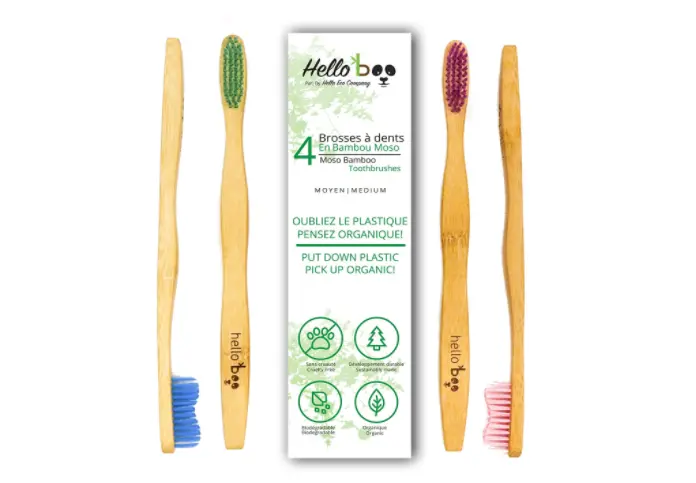 Looking for an eco-friendly brush for your kids? We like the Hello Boo Multi-Color Kids Bamboo Toothbrush. These BPA free eco-friendly toothbrushes come in fun colors so your child can pick their favorite and know which brush is theirs without question.
Hello Boo Toothbrush Pros:
Fun color selections

BPA free and eco-friendly

Very affordable

Satisfaction guaranteed or full refund
Hello Boo Toothbrush Cons:
Kids may find the wood rough

Some customers complaining that mold grows on the wood

Bristles can come out
What's the Deal With Charcoal Bristles?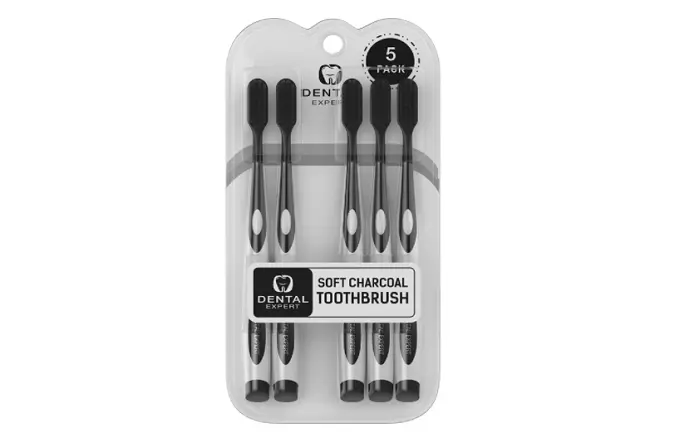 A growing trend among manual toothbrushes is charcoal-infused bristles. The charcoal is considered "activated" charcoal and touts a myriad of health benefits.
Activated charcoal happens when charcoal is exposed to high temperatures and afterward contains a negative electrical charge. It is also highly porous, and in theory, the combination of the two binds to impurities on the teeth and then gets brushed away by the toothbrush.
While there have been no conclusive studies on the benefits or negative effects of using activated charcoal to brush your teeth, many people in reviews say it leaves their mouth feeling more fresh and clean that normal toothbrushes and toothpaste, and also helps to remove stains like coffee and cigarette smoke more than other products.
If you'd like to give it a try, we suggest the Dental Expert Soft Charcoal Toothbrush. This toothbrush is soft and sturdy and is an excellent value for the price. It also has a comfortable, well-made handle and a brush head that is not oversized.
Dental Expert Toothbrush Pros:
Easily access and properly clean all parts of the mouth

Money-back guarantee

Can be used with any toothpaste

May remove stains such as coffee, cigarettes, or wine
Dental Expert Toothbrush Cons:
Customers complain of losing bristles

Bristles are too stiff for some

Some complain the brush head is too small
Electric Toothbrushes
Just as with manual toothbrushes, there is a wide variety of types of electric toothbrushes available. Electric toothbrushes have the added advantage over a manual toothbrush of being powered.
You may have to put less work in to get your teeth even cleaner than a manual brush can do. Many dentists suggest that an electric toothbrush can help remove more plaque from your teeth and hard to reach spaces between than a manual toothbrush.
Electric toothbrushes come in both different speeds and different types of movement of the brush head. First, we'll look at different speeds.
Standard power toothbrush

– A standard power toothbrush is any toothbrush that has power whether rechargeable or not.

Sonic and ultrasonic power toothbrush

– These toothbrushes vibrate at speeds fast enough to produce an audible hum when they are in use.
The other big difference in electric toothbrushes is how the rbrush head moves. While most electric toothbrushes today have multiple different types of movement on one brush, knowing the differences can help you pick a toothbrush that will work perfectly for you and have all of the features you want.
Side to side

– Side to side toothbrushes have heads that sweep from side to side at a very high speed instead of rotating or simply pulsating.

Rotating

– A rotating toothbrush has a set of bristles that – you guessed it – rotate. These can either rotate in a circle or clusters of bristles that can spin individually.

Pulsing

– This is when a rotating or oscillating toothbrush head also pulsates, moving the brush head backward and forwards against the tooth surface while it is also oscillating or rotating.

Dual head

– These electric toothbrushes have one part that sweeps side to side and one part that rotates.

Rotating-oscillating

– Rotating-oscillating brush heads rotate in one direction and then another instead of only in one direction. The brush head is usually round and small.

Counter-oscillating

– These toothbrushes have the same concept as rotating-oscillating brushes, except the small clusters of brushes rotate in different directions simultaneously.
Along with speed and type of brush head, another thing you may want to pay attention to with electric toothbrushes is the cost.
The best way to determine which one of these brushes may work best for you is to ask your dentist and read reviews from other users. Certain dental issues may benefit more from one type of brush head than another.
Articles such as this one along with talking to your dentist and reading product reviews of different toothbrushes can help you choose. Here are a few of our top picks in a few different categories.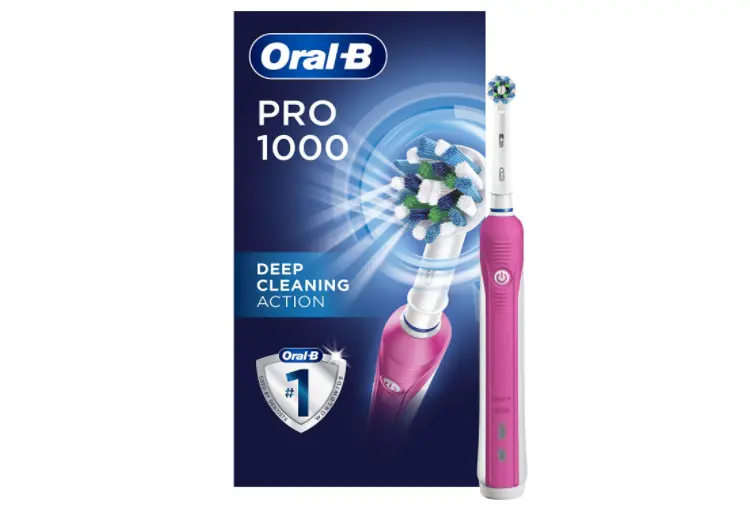 Looking for a great price and great features? Try the Oral-B Pro 1000. Oral-B has long been a trusted and recommended name when it comes to toothbrushes.
The Oral-B Pro 1000 keeps this reputation going with over 34,000 reviews on Amazon and a 4.5 star average rating. At around $50.00, this electric toothbrush gives you a lot of bang for your buck and all of the features you're looking for.
Oral-B Pro Electric Toothbrush Pros:
Brushing timer

Compatible with a large range of brush heads

The pressure sensor tells you if you are brushing too hard

Rechargeable
Oral-B Pro Electric Toothbrush Cons:
Only one speed

Does not shut off automatically

The battery can be slow to charge

Some customers complain that it is loud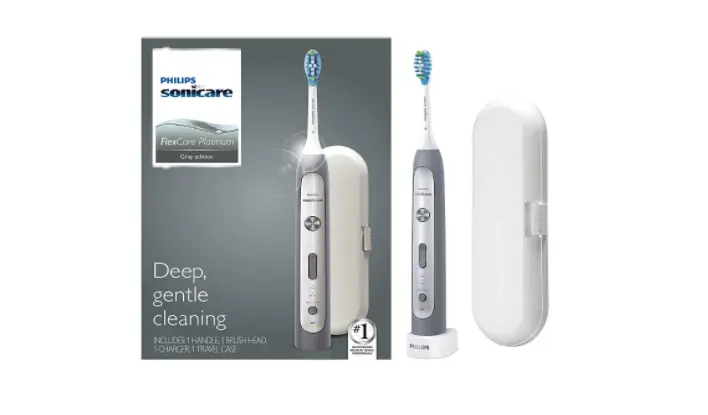 Want a better, high-end toothbrush that also disinfects? Try the Phillips FlexCare Platinum Toothbrush with UV Sanitizer. Not only does this brush have a multitude of different speeds and features, but the included UV sanitizer will keep the brush head bacteria-free even after you've been sick.
Phillips FlexCare Platinum Toothbrush Pros:
Sonic technology forces cleaning fluid between your teeth

The pressure sensor tells you if you are brushing too hard

Rechargeable

Improves gum health

Deep clean mode

Included UV sanitizer
Phillips FlexCare Platinum Toothbrush Cons:
Expensive

Some customers report that the brush fails after a few months

Some customers report the brush heads losing bristles quickly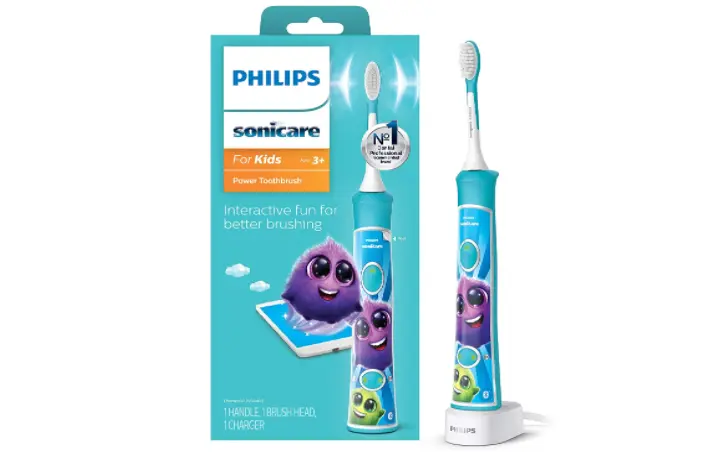 Looking for a great electric toothbrush for your child? Look no further than the Philips Sonicare for Kids. Today's child will love the available integrated app, and as a parent, you'll love that it's teaching them to take better care of their health.
Philips Sonicare for Kids Pros:
The interactive app gives kids rewards for brushing and lets parents track brushing

Rechargeable

Musical tones tell kids when to change the area they are brushing

The included program will build kids up to the recommended 2 minutes of brushing
Philips Sonicare for Kids Cons:
Some customers report the brush fails after a few months

Some children may not like the vibration

The brush head is not very small
Are There Other Toothbrushes?
Inter-dental Toothbrushes (Also Known as Inter-proximal Toothbrushes)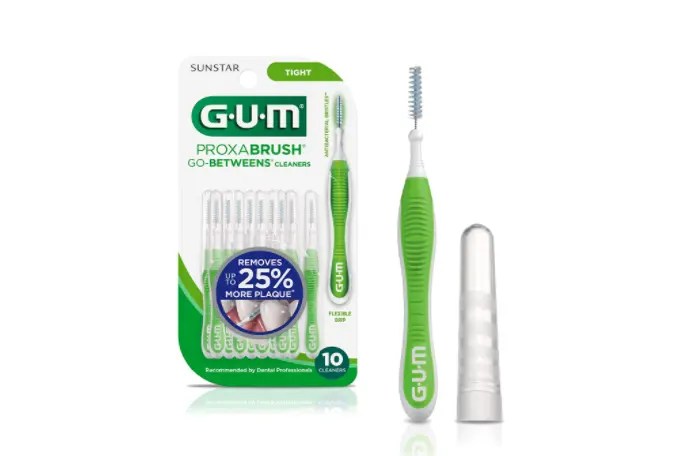 Inter-dental toothbrushes are small toothbrushes with skinny, disposable brush heads. These are used mainly for people with braces. The thin bristled brush head reaches in between the wires of the braces and teeth to clean particles and bacteria that normal brushing may not be able to reach.
A good inter-dental toothbrush we've found is the GUM Proxabrush Go-Between Interdental Toothbrush. GUM makes both a disposable version as well as a handle with available refill heads of all sizes. The bristles are triangular-shaped to increase effectiveness, and the head and neck are flexible to reach difficult areas.
Sulcabrush
A Sulcabrush is a brush with a very small head and a tuft of stiff, pointed bristles. It is normally recommended to people who have difficulty flossing but can be a very useful tool for everyone to help remove plaque, food particles, and bacteria along the gum line.
These brushes do not require toothpaste and the bristles will last for a long time. Our pick for a great sulcabrush is the tried and true original Sulcabrush. This double-ended brush has available replacement heads for the handle so it is more friendly to the environment and has rave reviews from customers.
FAQs
Should I get a manual or an electric toothbrush?
This is solely dependent on you. While in some cases electric toothbrushes may clean your teeth more thoroughly, brushing with a manual toothbrush while focusing on covering each tooth surface for a minimum of two minutes can clean your teeth perfectly well. Talk to your dentist for recommendations, or try a few different types to see which one works best for you.
How often should I change my toothbrush?
Manual toothbrushes and electric toothbrush heads should be replaced every 3 months with regular brushing. Once the bristles of the brush head start to wear out, the brush is not as effective at cleaning your teeth.
Specialty brushes like the Sulcabrush may last longer. Be sure to read the packaging and pay attention to your dentist's recommendations.
Do I need to clean my toothbrush?
Yes, but it is sufficient enough to clean a toothbrush by rinsing it of debris and toothpaste and leaving it exposed in the open air to dry. Do not enclose your toothbrush head unless absolutely necessary, as this provides a safe harbor for bacteria and mold to grow.
Do I really need to floss?
Yes, or use another recommended tool for cleaning the gum line such as the Sulcabrush. Flossing removes harmful plaque that your toothbrush may not be able to get to.
Plaque that is not removed turns into tartar, and only a dentist can remove tartar properly without damaging your gums. Tartar that isn't removed can cause gum disease and other complications. Flossing is important!
Final Thoughts
Whether manual or electric, or you're interested in more of a specialty brush, finding what is right for you shouldn't be a hassle. You need a toothbrush that will make it easy and enjoyable to keep your oral health in top shape, and the information here will help you do so.
Use this guide, and you'll have no problems getting a clean bill of health from your dentist next time you go in for that cleaning. Enjoy your happy, clean mouth!
Comparisons:
Reviews