THE DENTALISTY EXPERTS
HELPING YOU MAKE SMARTER DENTAL CHOICES
At Dentalisty, we're passionate about bringing our expertise and education in dentistry to you. Whether you're a dentist that's looking into starting their own business or are a prospective client that's looking to learn more about proper dental care and tools, we're here to answer all of your questions.
What we really want you to know is that we're here for you, wherever you may be. If you're interested in getting to know more about dentistry check out our comprehensive guides on braces & aligners, teeth whitening, dental implants, oral hygiene, dental plans and dental business.
Our Mission To Happy (And Healthy) Smiles
To test every dental health product on the market and deliver you with an honest experience.
We know that the world of dentistry can be daunting for some, especially if you're a prospective client who's going to the dentist for the first time or receiving a new procedure. We also know that dentists wishing to open their own practice have a lot of questions.
That's where we come in; our team of professional dentists and medical experts will be right there with you to help you make the best decisions for your health. We can help you decide on the best toothbrushes, safe-to-use toothpaste, additional care equipment, and braces/Invisalign.
How This Works
At Dentalisty, our team only consists of people who are obsessed with dental health. Our team of dental health experts goes through a very selective process to ensure we treat every product we test out fairly. Our teams bring their expertise to make other dental health product recommendations and compile a complete guide to help you figure out what's best for you and your mouth.
We look through any (and all) top-rated, exciting, or new dental hygiene products. We order everything ourselves and wait for it to arrive in our mailbox.
During the unboxing and testing out process, we record every step we take. If there are any problems or concerns we have, we make sure to share them with you. You'll practically feel like we're brushing our teeth right next to you!
If you have any questions, let us know! We make sure to respond to any community questions as they pop up.
Core Values
Expertise
Professionalism
Education
Community
Guidance
Meet Our Dental Experts
Say "hello" to our team of dental hygiene experts!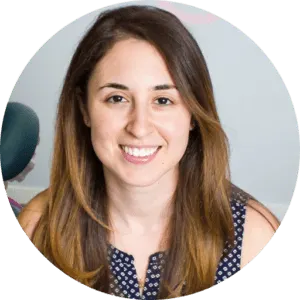 Dr. Erica Anand, a native Long Islander, received her Bachelor of Arts in Chemistry with Cum Laude from Stony Brook University. She attended Stony Brook University School of Dental Medicine where she earned her Doctorate of Dental Surgery degree. While in dental school, Dr. Erica received the Delta Dental award and was involved in the outreach mission to Chile where she treated underserved children and families. She went on to complete a two-year specialty-training program in pediatric dentistry at Stony Brook University. Her extensive education includes treating children with special needs, dental phobias, and oral rehabilitation under general anesthesia. She maintains memberships of the American Dental Association, American Academy of Pediatric Dentistry and New York State Dental Association, and is an American Board of Pediatric Dentistry Candidate.
Erica Anand is a licensed dental specialist with experience in personalized dental content writing and blogging for corporate publications. She works both in private practice and with several marketing firms to develop dental-related material for dentists, patients and consumers. Her goals are to help create pieces that connect to your reader and drive reviews.
Why am I giving advice on Dentalisty?
I love working in private practice, but one of the things I love most about dentistry is that there is a major non-clinical part and more of an educational aspect.
What started your love for all things related to oral hygiene?
I think because there is such a major link between oral health and our general systemic health, I push preventive care, even in my own practice. It is less invasive and much more affordable to take care of your teeth at home than to do an uncomfortable procedure for a patient.
What's your all-time favorite toothbrush?
I am a little strange because I have access to some of the most incredible toothbrushes, but I choose to use an off-brand, super soft-bristle toothbrush because it is gentle on my gums. If I had to recommend one to patients, it would be a Sonicare electric toothbrush because it has so many modern features that help improve someone's oral hygiene.
What's your number one mouthcare tip you want to share with the world?
Brush your tongue! I think when people brush and floss well, but still, come back reporting a bad taste in the mouth, they typically don't brush their tongue. A good tongue scraper is one of my favorite, unique oral care tools I use. It will keep your mouth feeling fresh for much longer.
What are your social media links?
Karyl Trejo​ – Dental Hygiene Nerd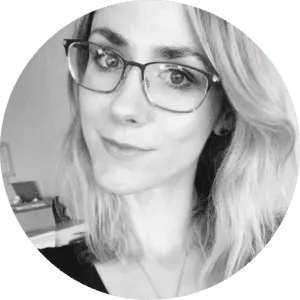 Karyl fell in love with dental hygiene at an early age. After she watched an educational video in elementary school about what can happen if you don't floss, Karly was scared into taking care of her teeth. Now that she's an adult, she's proud of the beautiful and healthy smile she has. As a healthcare worker, she knows there's nothing more important than taking care of your health. Karyl loves to start with her mouth!
Why am I giving advice on Dentalisty?
I'm a healthcare worker, so I know how important self-care is. Instead of focusing on external beauty, I love starting with my internal! Your mouth is the gateway to the rest of your body, so that's why I love taking care of my oral hygiene!
What started your love for all things related to oral hygiene?
When I was in elementary school, I watched a video about dental health. To be honest, it kind of traumatized me. I was terrified of what would happen if I didn't take care of my dental health. Now, I'm so proud of how clean, healthy, and fresh my mouth always feels!
What's your all-time favorite toothbrush?
I love the Sensodyne Precision Soft toothbrush! I'm not a huge fan of electric toothbrushes, simply because I don't like my toothbrush adding to any clutter in my bathroom. I love how delicate this toothbrush is on my teeth and my gums!
What's your number one mouthcare tip you want to share with the world?
Always brush your teeth after eating sugar! You would be so surprised about how much damage sugar does on your teeth. If you're eating something sugary, make sure to have a toothbrush nearby!