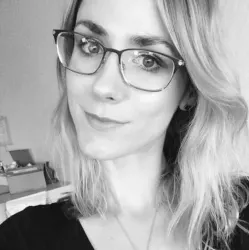 Latest posts by Karyl Trejo
(see all)
Whitening your teeth is something you may have thought about often, or maybe it's something you haven't thought about much at all. Whichever the case, there are a lot of great reasons to whiten your teeth, and in the article below you'll learn everything you ever wanted to know about teeth whitening.
White, bright teeth are everywhere. In movies, commercials, on celebrities, and politicians. So why might you want to whiten your teeth? Maybe you love your coffee, but not the stains it leaves on your teeth. Maybe you want to look younger, or just get a boost of self-confidence.
Maybe you have a big event coming up and want to look your absolute best in those photos. Whatever your reason, you'll find everything you need to know to make an informed decision on whitening your teeth.
What Causes Tooth Stains?
To understand what causes tooth staining and how best to whiten your teeth, we'll first look at the different types of tooth stains. There are three different categories for tooth stains: Extrinsic, intrinsic, and age-related. All three of these types can happen to anyone, though the main cause of tooth discoloration is what we put into our mouths.
Extrinsic tooth stains are the most common. These are stains most likely caused by food, beverages, or tobacco. Extrinsic stains are usually only on the surface layer of teeth and can therefore normally be removed by tooth whitening procedures either at home or at your dentist's office.
The most common culprits of extrinsic staining are foods and drinks like red wine, coffee, red sauces, colas, and certain fruits and vegetables, and of course any kind of tobacco use. Some other foods that may cause staining are blackberries, blueberries, and pomegranates. Also, if you eat a diet high in simple sugars (also known as simple carbs) that can contribute to the yellowing of your teeth.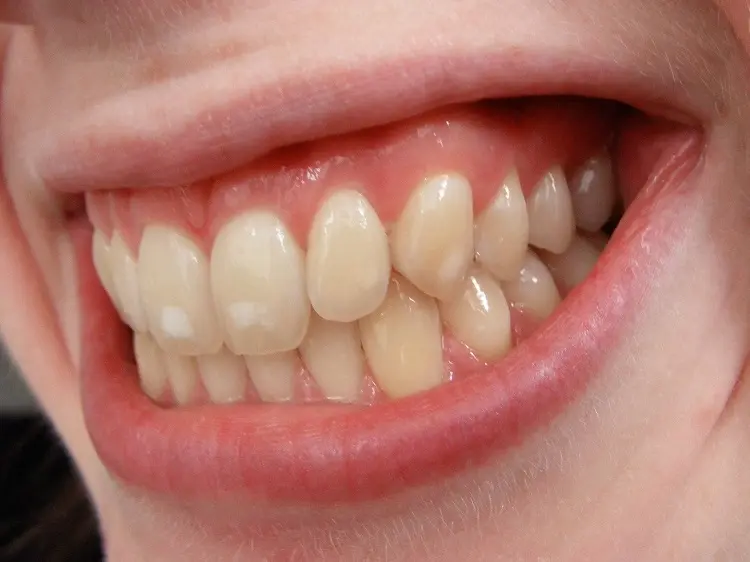 For extrinsic stains, you can help reduce initial staining by brushing your teeth immediately after eating or drinking stain-causing foods or using tobacco. Quitting tobacco use is a huge boon for reducing tooth stains if you use tobacco. And practicing good general oral health will help keep stains to a minimum.
Intrinsic tooth stains often have a grayish appearance. Instead of being on the surface of the tooth, intrinsic tooth stains usually reside below the surface layer on the enamel of the tooth. These stains may be more resistant to treatment with tooth whitening products or procedures but are not necessarily hopeless to get rid of.
Intrinsic tooth stains can be caused by certain medications or overuse of fluoride. Other culprits can also include genetics, tooth decay, and trauma, injury, or illness that affects the teeth.
Age-related tooth stains are just that – age-related. They are usually a combination of intrinsic and extrinsic stains. As we age, the enamel on our teeth gets thinner, and the inner makeup of our teeth yellows naturally. This allows for both types of stains to be more easily seen.
Which Type of Stain Do I Have?
The definitive answer to this question will best be given by a dentist, but if you are in between cleanings and would like to try to whiten your teeth on your own, there are some things you can try at home first. You may be able to determine where your teeth stains are originating by looking at the color of the stain.
Yellow stains: Yellow tooth stains can be directly related to tobacco use or age. These may also be caused by certain medications, poor oral hygiene, chronic dry mouth, or a diet that's high in simple carbohydrates. Yellow teeth can also be caused by the beverages that you consume, including tea, wine, and coffee.
Brown stains:

Brown tooth stains can have many culprits, including all of the same causes as yellow tooth stains listed above. Tobacco especially can be a leading cause of brown tooth stains. Brown stains can also come from untreated tooth decay and tartar buildup, so make sure you're getting those regular cleanings.

White spots:

While whitening your teeth is the ultimate goal, some things can cause unsightly bright white spots on your teeth. A cavity can cause a white spot on your tooth that will darken as it progresses. Another possible culprit of white spots is an overabundance of fluoride, whether in your toothpaste, drinking water, or other form.

Black stains:

Black stains usually have some specific causes. Supplements you take that contain certain minerals like iron may cause dark or black stains on your teeth. Betel nuts are a food that may cause black stains on your teeth. Also, advanced tooth decay is a scary culprit for black tooth stains, as well as silver deposits from fillings.

Purple stains:

The most common cause for purple tooth stains is wine.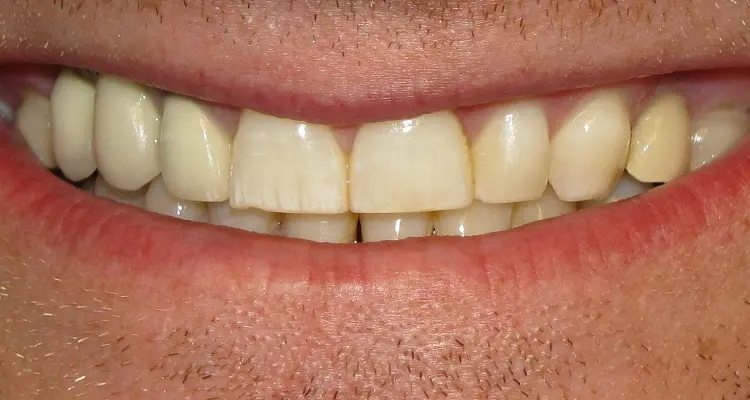 Should I see a dentist?
If you've tried some of the whitening techniques talked about here and your teeth stains are not improving, or if you have one tooth that is stained more than the others, it is a good idea to follow up with your dentist to make sure it isn't a problem with your tooth itself. Also, your dentist can provide whitening options that are not available to you at home or over the counter, as you will see below.
Teeth Whitening Options
There are three main options for whitening your teeth, and they vary widely in cost, ease of use, and time necessary: in-office whitening procedures, at-home whitening procedures, and over the counter whitening products. Also, keep in mind that the products and processes you choose to whiten your teeth may not have the same results as the next person using the same things.
Everyone's body is different and may have different outcomes with tooth whitening products. What's important is for you to make an educated choice based on your lifestyle and what may be most beneficial to you.
In-office teeth whitening
By far the easiest way to whiten your teeth is by scheduling an in-office whitening treatment with your dentist. However, the major downside of in-office whitening is that it will likely be the most expensive treatment, as most insurance plans don't cover whitening treatments.
In-office whitening treatments can often be completed in one session with a noticeable difference afterward, and most don't require you to do anything at home afterwards except watch what you eat and drink.
The procedure for in-office tooth whitening is fairly straightforward, with the main differences being in the type of whitening agent used and the type of curing done. The beginning shade of your teeth will be documented and your teeth will be polished with a pumice stone to ensure that all plaque is removed.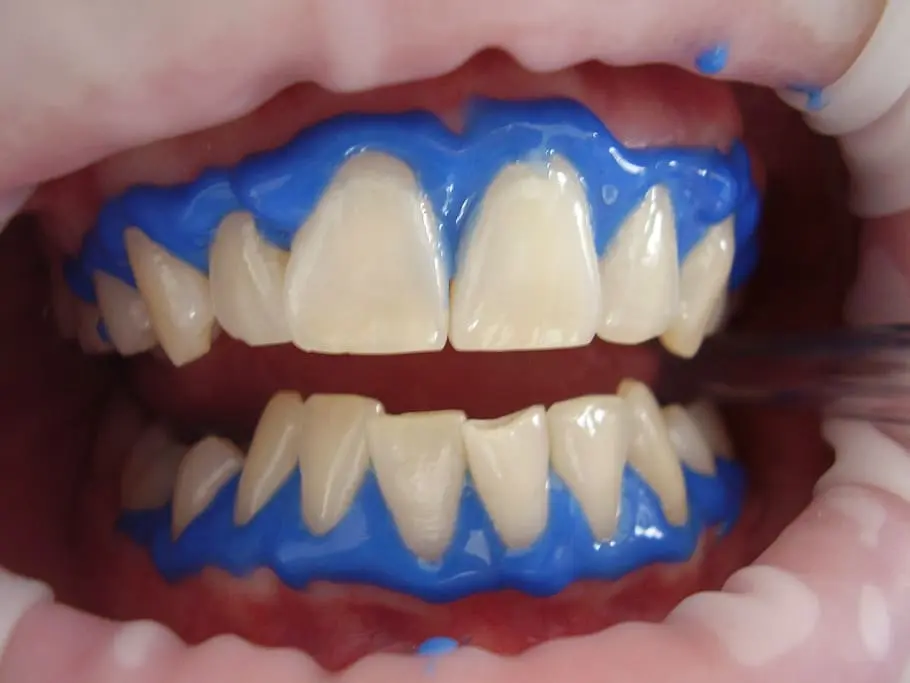 Barriers will be put in place to protect the rest of your mouth and face from the tooth whitening agent and to keep your saliva from washing away the whitening agent before it can do its work. The whitening agent will be applied and possibly reapplied in one sitting, and depending on your dentist and the type of treatment they may use lights to activate or speed up the process.
The biggest difference between over-the-counter teeth whitening agents and what is used in the dentist's office is the amount of active ingredient in the agent. Teeth whitening is almost always accomplished by either hydrogen peroxide or carbamide peroxide. The levels of these agents are in much higher concentrations in the dentist provided whitening agent as opposed to what is available over the counter.
Whitening your teeth in your dentist's office may have other advantages as well. You have the option of having a whitening treatment after a cleaning, which ensures that the most amount of plaque and other surface particles are removed from your teeth, providing the best opportunity for thorough whitening. Also, the lighter, brighter shade on your teeth may allow your dentist to see issues that they could not see previously because of staining.
Pros and cons of in-office teeth whitening
Pros:
More powerful than at-home whitening by as much as 3x

Results can last up to a year with no-repeat treatment

Treatment can be done in one sitting

Your teeth will look great, providing a boost to your self-confidence

Whitening in an office may allow your dentist to see previous problems that were hidden
Cons:
In-office procedures can be expensive if your insurance does not cover whitening

Tooth sensitivity or gum irritation may still happen, despite the protections your dentist put into place

You will be instructed not to eat or drink certain things for a few days after your procedure

Depending on the program, you may have follow-up whitening to do at home
At-home teeth whitening
At-home teeth whitening products come in a huge variety of styles and prices. The more expensive products can range into multiple hundreds of dollars but may provide a better and longer-lasting whitening experience than inexpensive versions. At-home whitening kits will usually incorporate strips with a product already applied, or trays that sit on your teeth with the product either already inside them or that you place inside them before placing the tray on your teeth.
Some reasons for choosing an at-home whitening program instead of an in-office procedure may include cost, teeth sensitivity, and not needing a high level of whitening power. If your teeth are in relatively good shape already and you're just looking to lighten up a couple of levels, an at-home kit may be more cost-effective for you than getting an in-office treatment.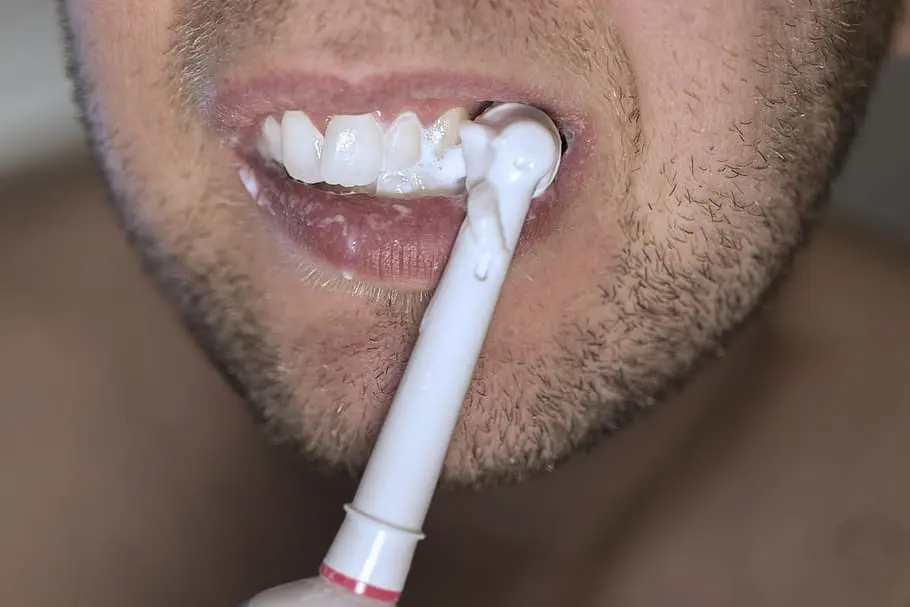 Again, the biggest difference between the actual whitening product from an in-home treatment versus an in-office treatment is the level of peroxide or other whitening agents used. At-home treatments will have a less powerful agent, but may still yield great results.
You can also talk to your dentist about getting a higher level professionally provided at-home teeth whitening kit. These kits will involve taking impressions of your teeth and having custom trays made, which you then use at home to apply solution to your teeth. These kits will be more expensive, but will also provide you with a higher concentration of the whitening agent, and customized parts that will help your particular whitening needs.
Pros and cons of in-home teeth whitening
Pros:
More affordable than in-office treatments, though professional kits can still be multiple hundreds of dollars

You can fit the whitening into your schedule as necessary instead of having to set up an appointment

Treatment may be easier on sensitive teeth
Cons:
May not be as effective for whitening teeth

Results take longer to achieve

There is a risk of misusing the product
If you want a professional teeth whitening kit, your dentist will be able to tell you the best options available through them. If you are looking for a great whitening kit that is available online or over the counter, we've listed a few of our favorites below.
Best Teeth Whitening Kits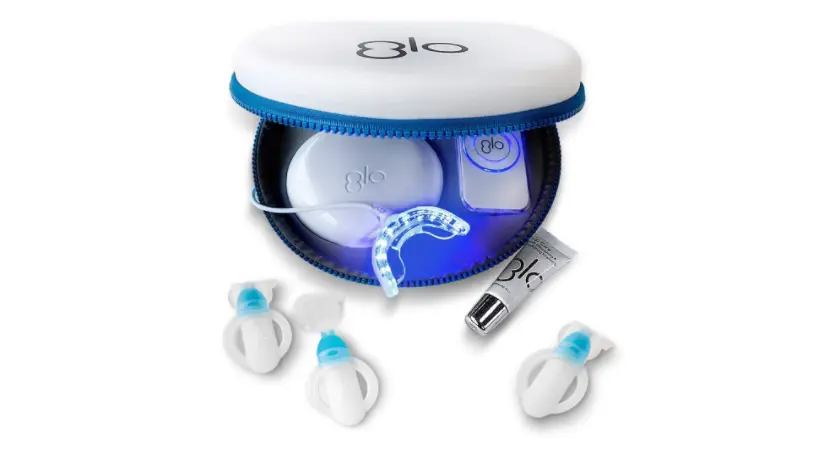 This thorough kit is one of the more expensive out there, but also one of the best-reviewed. It was developed by a celebrity dentist to be an easy at-home professional level whitening experience. The treatment is quick, with back to back 8-minute sessions four times a day until you reach your desired level of whiteness.
This product comes dentist-recommended and has great customer reviews, with many saying it is even good for people with sensitive teeth.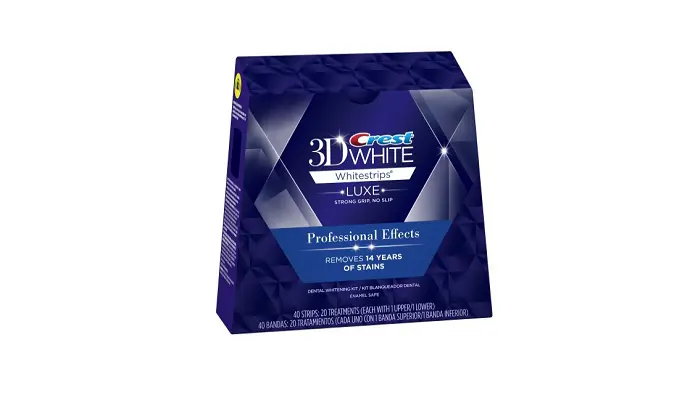 These have over 8,000 reviews on Amazon and a 4.5-star rating, so you know something's got to be right. Crest touts a professional level whitening that may remove up to 14 years of stains when the program is followed.
And these are strips instead of a tray, so you can continue your normal activities and even talk while you are using the whitestrips. A couple of negative things we saw include the pain people with sensitive teeth may suffer, and that the strips do not whiten effectively in between teeth.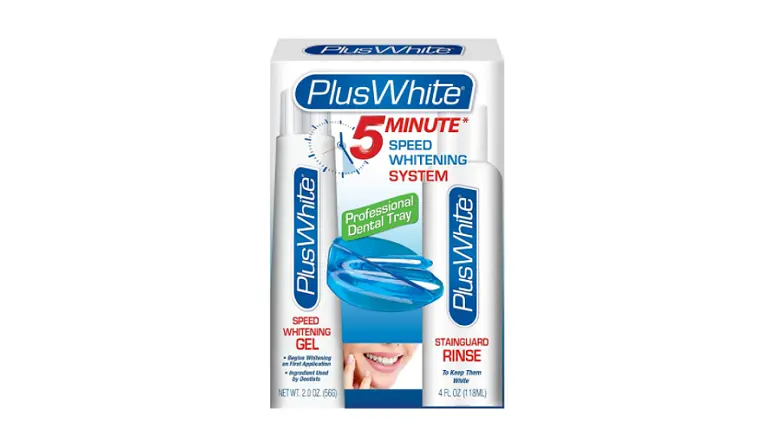 This system gets great reviews even from dentists, and the Plus White brand has been around for a long time. This system uses a tray and a needle-nosed solution nozzle to precisely place whitening exactly where the tray will hit your teeth. It uses hydrogen peroxide to whiten and claims whiter teeth in just a few days.
The kit also comes with a post-rinse stain guard that may help keep your teeth whiter longer. Some people claim that the tray does not fit their teeth well, and there are also complaints of tooth sensitivity, but that is a possibility with any tooth whitening product.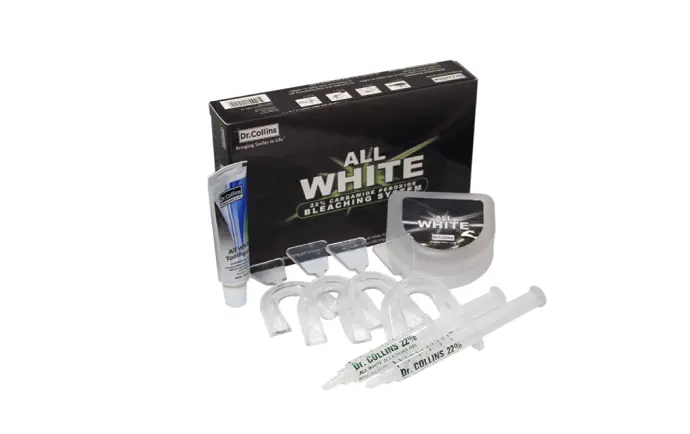 This kit uses a 22% carbamide peroxide solution to successfully whiten teeth. The included trays are boil-and-bite, which means they can be molded to fit your specific teeth profile so the solution sits more snugly against your teeth and provides more whitening power.
Each kit includes a tube of toothpaste and comes with almost double the whitening solution of many other kits. The trays can be difficult to mold well to your teeth, but otherwise, reviews of this system are generally good.
Other over-the-counter tooth whitening products
If you have already whitened your teeth using a kit or your dentist, or if you are just looking for a product to help remove stains from your teeth, there is a huge variety of products out there that may do just that. From toothpaste to whitening pens, many of these items can be found at your local grocery or drugstore and help keep your pearly whites… well… pearly!
Whitening toothpastes usually contain hydrogen peroxide as a whitening agent to effectively bleach your teeth while you brush. Many toothpastes have user reviews claiming a few shades whiter on teeth within a few days. Plus whitening toothpaste is an easy thing to add to your already daily routine so there's no extra effort on your part to get that whiter smile.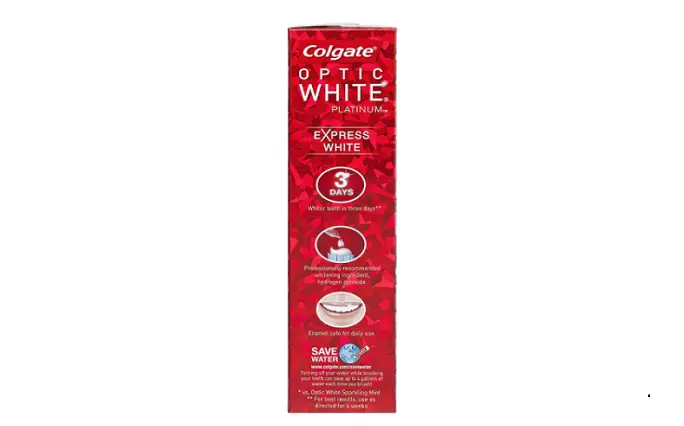 This toothpaste boasts "2x the whitening ingredient for whiter teeth in 3 days" and many users claim it does just that. It does no harm to your enamel but may have the power to remove both intrinsic and extrinsic stains from your teeth.
Toothbrush whitening kits aren't quite a whitening procedure but aren't quite just a casual over the counter product either. These whitening kits come with specialized toothpaste and toothbrushes that are equipped with an ultraviolet light that further activates the whitening power of the toothpaste. Most are battery operated or rechargeable with a battery pack.
If you want to try a toothbrush whitening kit, we recommend the GO SMILE Sonic Blue UV Toothbrush kit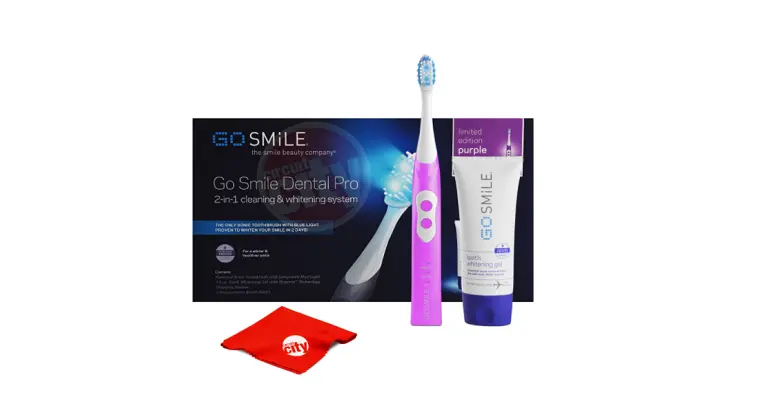 This electric toothbrush kit is available in a variety of colors and has a replaceable head for years of use. It comes with a one year warranty, two replacement heads, two cleaning modes, and a quadrant timer to assure you're hitting every portion of your mouth for an adequate amount of time.
Whitening pens are a great way to remove stains off of your teeth in between whitening treatments. The lower concentration of hydrogen peroxide in the pens makes them great for sensitive teeth, and the size and shape of the container make it easy to hold and maneuver around your mouth, even on the go.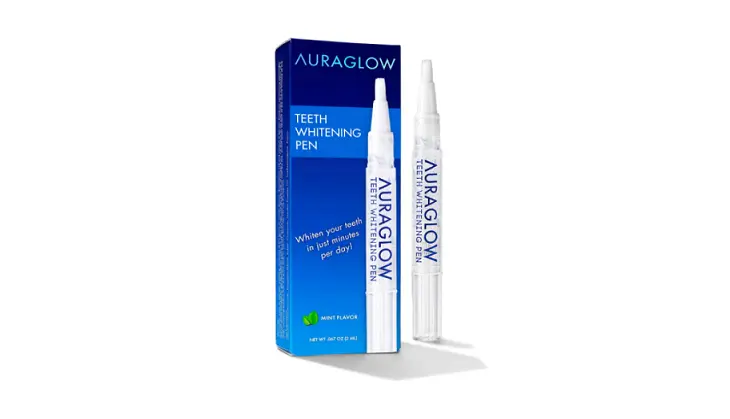 This pen boasts a whopping 35% carbamide peroxide solution that works great to whiten teeth, but is also supposed to be great for people with sensitivities in the mouth. It is safe to apply twice a day and dries fast for quick and easy application and treatment. What really caught us was the amount of positive reviews for this pen – some users even claim it whitens as well as an in-home procedure.
Whitening floss is a newer addition to the teeth whitening market and one that makes complete sense. A lot of at-home whitening products won't whiten between your teeth in those hard-to-reach crevices. Whitening floss will help your overall oral health by cleaning between your teeth to get those hidden bacteria and food particles, and also has added ingredients or abrasives that are supposed to help lighten stains on the tooth surfaces the floss hits.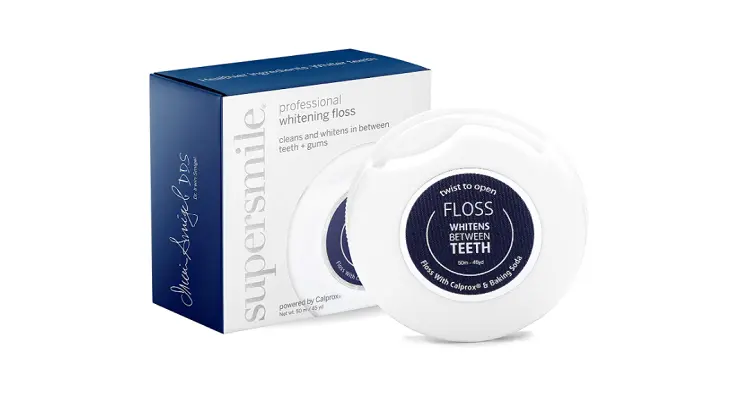 This floss is infused with a proprietary solution called Calprox and baking soda to scuff away stains and provide some bleaching to those hard to reach places. It is safe to use on any artificial tooth surfaces and should not irritate your gums any more than normal flossing might.
Whitening additives are additions that are used retainers or aligning trays such as Invisalign. The additive is put in the retainer or tray before it is placed on the teeth and whitens as the tray is worn, sometimes doing its work while you sleep. These also will usually double as a cleaner for your retainer or aligners.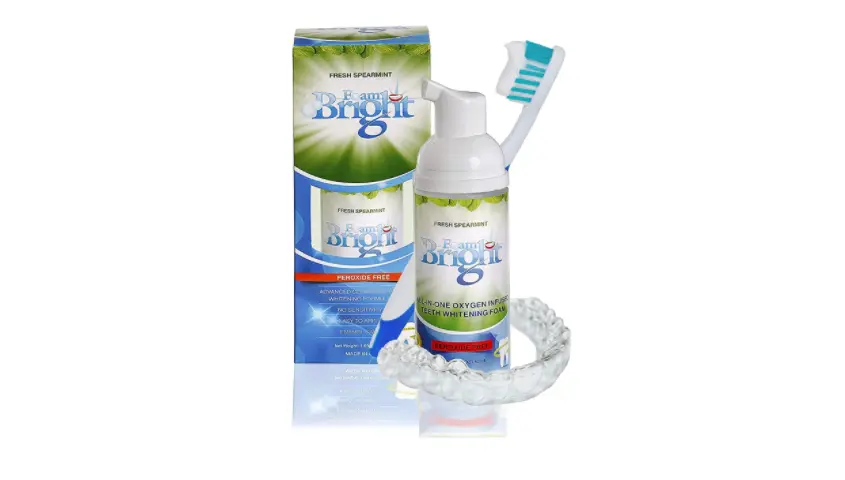 This foam is free of abrasives, and will not harm enamel. It can be applied to retainers, aligners, and toothbrushes, anywhere that you want some extra brightening and cleaning power for your teeth. The foam helps this product expand in between teeth to make sure you're hitting all the cracks and crevices.
FAQs About Teeth Whitening
Does insurance cover the cost of teeth whitening procedures?
Not usually. Most dental insurances will not cover the cost of any teeth whitening procedures as they are considered cosmetic and not medical.
Do teeth whiteners damage tooth enamel?
The short answer is no, but some studies have shown that the products in teeth whiteners may damage the dentin underneath the enamel. If you are concerned about this, talk to your dentist before using any whitening products and make sure you are using a reputable product if you do at-home whitening.
How long does teeth whitening last?
This depends mainly on two factors: the type of whitening procedure you get, and the types of foods and beverages you consume after. Certain foods and beverages can lessen whitening effects in as little as one month. If you avoid those things, an in-office whitening procedure may last as long as a year.
Will teeth whitening damage existing dental work?
No, but the existing dental work may be more noticeable because it does not match the shade of the newly whiter teeth. This may be able to be fixed by a dentist.
Will teeth whitening make my teeth more sensitive?
Yes, any whitening procedure will make your teeth more sensitive, but not permanently. The sensitivity should go away within 24-36 hours after your whitening procedure.