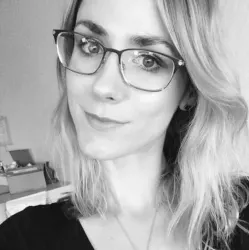 Latest posts by Karyl Trejo
(see all)
The source for healthy oral hygiene and prevention is cleaning your teeth regularly. Fortunately, plaque build-up on your teeth and your gums are easily removed with the help of vibrating electric toothbrushes.
The vibration of these electric toothbrushes make it easier to move your toothbrush over your teeth more micro-moves each time.
There are a plethora of electric toothbrushes to choose from, and among every other brand on the market, Oral-B is considered to produce high-quality electric toothbrushes. Selecting Oral-B as your go-to brand won't be challenging, but the difficulty comes when deciding which particular model to go after.
In this article, we will clear all the differences, similarities, and will try to describe each of them clearly, so that you can choose among them which is the most suitable Oral-B brush for you.
Main Differences Between Oral-B 6000 vs 8000
The main differences between Oral-B 600 vs Oral-B 8000 are:
Oral-B 6000 has five cleaning modes, whereas Oral-B 8000 has six cleaning modes.
Oral-B 6000 comes with a 12 days runtime, whereas Oral-B 8000 can last up to 14 days.
Oral-B 6000 doesn't come with a suction stand, whereas Oral-B 8000 does have it.
Oral-B 6000 doesn't have Smart Face Recognition, whereas Oral-B 8000 does have it.
Oral-B 6000 is cheaper, whereas Oral-B 8000 is costlier.
Similarities of Oral-B 6000 and Oral-B 8000
Some notable similarities between the Oral-B 6000 and the Oral-B 8000 are:
Both the Oral-B 6000 and the Oral-B 8000 are well-designed electric toothbrushes, illustrated by their slim and intuitive handle.
Both brushes are user-friendly — with simple cleaning functions on the front and side — making them ideal for those who are just converting from a manual to a high technology electric brush.
The two brushes share the same load stand, supported by a two-pin connector that connects to the same charger.
The two come with a two-year warranty for your satisfaction (which can be increased to 3 years if the brush is registered online).
Key Considerations of the Oral-B 6000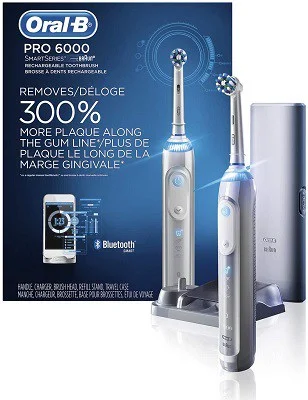 The Oral-B 6000 is unquestionably an outstanding brush for cleaning teeth. Not only does it have various features that improve oral health, many people find that it's also a pleasure to use. It has an automated washing action to ensure that your mouth is clean and healthy, and your teeth are white.
The Oral-B 6000 is equipped with rounded brush heads to extract plaque from your gums and teeth even from the mouth's depths, which increases the mouth's overall condition. It should also be noted that this toothbrush is waterproof and safe to use inside the bathroom, like most other electric brushes.
It is still worth considering that this toothbrush is waterproof and can be used in the bathroom without any problem. It comes with several features, which we will discuss below.
Features
Deep Cleaning
Packed with modern cleaning technologies, the Oral-B 6000 promises a thorough cleaning of your lips, which keeps your teeth and gums cleaner and safer. It gives the best possible cleaning within two minutes of the necessary brushing time, thanks to 48,000 flashes and 10,500 oscillations per minute.
Whitening of Teeth
You can obtain whiter teeth within only three weeks with the Oral-B 6000 brush. You may use the whitening mode to get rid of yellow teeth and show off their natural radiance.
In-Built Timer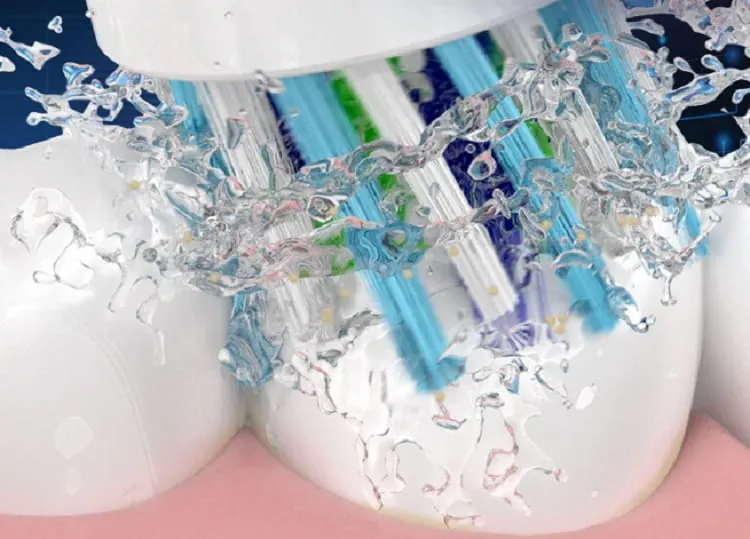 A professional timer is included with this toothbrush. Every thirty seconds, this timer will remind you that you can move onto the next mouth quadrant.
It also keeps you on track with the sound it makes when the recommended 2-minute brushing time is done.
Travel Case
The Oral-B6000 comes with a great travel case that is particularly cushioned when you travel, to take care of your toothbrush. It is an excellent addition to an already great product.
Long Standby
The Oral-B Pro 6000 has a 12-day battery life, which is fairly impressive. You can go a total of up to 12 days without having to recharge your toothbrush if you have charged it completely.
Five Brushing Modes to Select From
The Oral-B Pro 6000 lets you pick five brushing modes. This simplifies it quite a bit, as it's not continuous, even as it adapts the brushes to your needs.
Pros:
The Oral-B Pro 6000 is fitted with four brush heads.
Bluetooth functionality is close to other Smart and Brilliant models in Oral-B Smart series 6000.
The SmartRing is on this toothbrush.
The 6000 comes with a battery of lithium-ion.
The four extra brush heads are great for many people because even though you use a brush head for three months, it is the equivalent of a year of supply.
The Bluetooth connection indicates not only your brushing time but also the overall brushing time of each quadrant. Moreover, the Smart Ring 360 colors can be set, and brush habits are tracked.
For those who are not aware of the SmartRing, it's a convenient add-on worth consideration. Around the whole top of the handle, the SmartRing ring is visible. It has many features, as well. For instance, it will alert you about the brushing shifts. The pressure sensor allows the brush to slow down, and the SmartRing to light up.
The lithium-ion battery can last up to two weeks long. Even the Pro-Clean (the deep cleaning mode) will accommodate any cleaning choices you want to use daily. Furthermore, fast charging is also available.
Cons:
Battery life could have been better.
It has fewer modes than other models from the same brand.
The 6,000 seems a little big for those with smaller hands when compared to other electric toothbrushes.
A Closer Look at the Oral-B 8000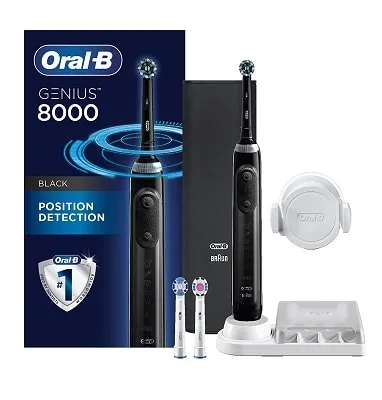 Oral-B 8000 is another excellent product from Oral-B. This product was launched after the massive success of its predecessor, the Oral-B 6000. It comes with more features, but those additional features also came at an increased price. Below we will discuss its features, pros, and cons, which can help you decide whether to buy the 8000 series or not.
Features
Aesthetics
The Oral-B Genius 8000 also gets a high aesthetic degree and gives you four models of choice. You'll have four color options to pick from Black, White, Purple Orchid, and Gold Rose.
Battery Life
A big bonus is the fact that the Oral-B Genius 8000 has a 14-day battery life, more than any other model below. This makes it a better choice if you want the toothbrush to be recharged as infrequently as possible.
Six Brushing Modes
The Oral-B 8000 comes with six brushing modes. This is a remarkably high number of modes, which mostly comes only with premium electric toothbrushes.
SmartRing
Enhance your customized cleaning experience with the 360o SmartRing. The SmartRing can be seen from any angle when brushing. Suggestions are easily seen from the pressure sensor, brushing timer, and Bluetooth link. The Oral-B mobile app can also be set to glow 12 colors when you squeeze it.
Pressure Sensor
The maintenance of gum health is an essential aspect of a good oral regimen. The Triple Pressure Sensor helps avoid over brushing of the gums. The SmartRing lights up and pulses steadily, and it stops when you brush too hard. You may also set the brush handle to the "Sensitive" mode, as well.
Pros:
It has an integrated timer to monitor your timing.
The pressure sensor protects your teeth additionally by sensing any external pressure (and if it senses that the applied force is more, it will make the brush rotate slowly).
It contains six modes of cleaning.
Records can be stored and accessed with a mobile program, which can be good for tracking your routine.
It comes with a suction cup in the box.
The technology of place detection helps you to monitor where you have brushed, and where you haven't.
Cons
During use, the LED light cannot be switched off.
The Oral-B 8000 is not a very affordable option.
The app doesn't address multiple users.
The Oral-B 8000 can be a bit heavy.
Alternatives to Oral-B
What if you don't like Oral-B brushes? Well, worry not — we got you covered with some alternatives, which are fairly similar to the Oral-B 6000 and the Oral-B 8000 series.
Philips Protective Clean 4500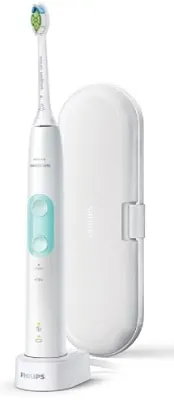 The Philips Sonicare product line, like most of their Sonicare toothbrushes, may seem a bit understated at first. The Protective clean is a slender toothbrush. However, the style is pleasing, and the black paint will only make your bathroom look sleek and elegant as it waits for use.
The brush is equipped with a function called BrushSync. The Philips Protective Clean 4500 only has two programs, though: one for brushing and one for teeth whitening. It also comes with a timer, which means that you can be confident that you're brushing your teeth for the full two minutes. It also says where the next part of your mouth needs care.
This is a decently valued, midrange toothbrush for its price. The bottom line is that it is an electric toothbrush that brushes your teeth quickly but still looks good in the mirror.
Foreo Issa 2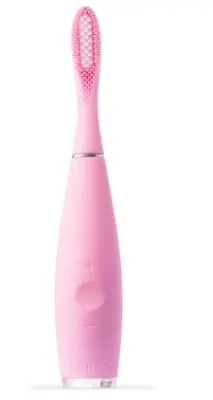 The Foreo ISSA 2 electric toothbrush might be a good fit for you if you're looking for something other than a regular Oral-B toothbrush. It impresses with its elegant nature and year-long battery life.
Cleaning your teeth regularly (at least twice per day) is very good, but it's challenging to hit the problematic areas of your mouth due to a broad-headed brush. Because of this, many people with a wide mouth will fall in love with this product in no time, while someone with a small mouth may struggle.
The silicone bristles are smooth on the teeth, and the year-long battery life makes this brush an excellent option for people who travel a lot. While in terms of performance, this toothbrush falls behind Oral-B. Nevertheless, it comes with its own benefits.
Philips Sonicare DiamondClean Smart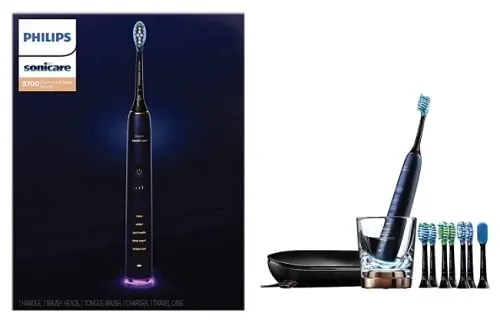 The DiamondClean Smart series uses its predecessor's (the DiamondClean) concept elements. It also adds both modern and refined features, as well. The brush is stylish, with smooth lines and a typical DiamondClean appearance, but two buttons are now available instead of the single button to turn it off and on.
Five brushing modes, each with a different time and strength, are available to meet clear brushing objectives. These include clean, white+, gum hygiene, deep clean+, and a tongue care feature.
It comes with several smart features that can be accessed if you connect the toothbrush with the official app, which can be downloaded from the respective app store. The app also holds statistics on your brushing patterns over time, so that you can see whether you have progressed or not.
If an area has not been inspected long enough or has experienced too much friction or scrubbing, it will display on a progress map to resolve the problem. Overall, this is one of the great electric toothbrushes that comes with various smart features.
Quip

Quip is a low cost option. The battery-powered sonic toothbrush is a simple electrical toothbrush. It uses a 2-minute timer, with a 30-second break. This helps reinforce healthy brushing practices and encourages brushing the 4 quadrants of your teeth.
Quip encapsulates simplicity. They are available in 2 sizes; one for adults, and the other with soft-brained brushes for children. You will get a toothbrush handle, toothpaste, and battery recharge shipped every 3 months through your subscription service.
This toothbrush is quite different from other competitors who are listed above. If you travel a lot, or if your budget is low, then Quip is the way to go for.
Read our full Quip Toothbrush Review here.
The Final Verdict?
The Oral-B 6000 and Oral-B 8000 are definitely among the best-known electrical brushes on the market. It is not as easy, as you imagine, to reach the final verdict.
If you have a budget but want the advantages of an electric toothbrush of high quality, the Oral-B 6000 should be your preference.
If you want a product with almost all the features with a higher budget, the Oral-B 8000 will work well, given its recognition and customization options.
However, the Oral-B 8000 has more sophisticated and practical functions. It's also a newer iteration than the 6000. The 8000 is suitable for people traveling a lot, as its better battery life will help the brush to last longer without days of charging again. For those reasons, it is our preferred choice between these two quality toothbrushes.