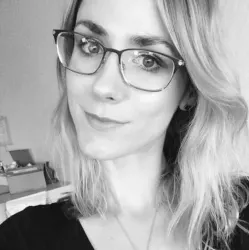 Latest posts by Karyl Trejo
(see all)
Why Cleaning Your Braces Is Important
If you have braces, you're fully aware of two things. One, it is extremely important to keep your teeth and your braces clean. Without proper cleaning, braces can add to the possibility of stains on your teeth, cavities, and infection of your gums. Two, it is not at all easy to clean your teeth and braces well, especially if you don't have the right tools.
Standard toothbrushes, even good electric ones, may not be able to reach all of the tiny spaces between your braces and your teeth surfaces. You'll need to pay attention to all of the many surfaces of both your braces and teeth while being careful not to hit your braces with the toothbrush or move your wires out of place.
Seems like a difficult endeavor, right? But it's still a necessary evil when you have braces and aligners to keep the extra acids, plaque, and gross biofilm off of your teeth.
The last thing you want when you have braces is the added possibility of dealing with more cavities or other issues after they come off. By taking proper care of your teeth, you can help ensure the longevity of all your hard work on your beautiful smile.
Proper Steps for Cleaning Braces
Tooth decay is more likely to happen when you are wearing braces, and there are some steps you should take every time you brush to make sure you are covering all of the possible areas where food could become trapped and create problems.
First, you want to start with a proper toothbrush. It may be tempting to go with a cheaper toothbrush because you know the metal and wires will wear out the brush bristles more quickly; however, it is very important to have a high quality toothbrush when cleaning your teeth while you have braces.
A toothbrush with an angled tip on the bristles can help reach down between your teeth and braces, and an electric toothbrush with a similar brush head may help you clean your teeth and braces more thoroughly, though it will not cut down on the time you need to spend doing so.
Once you have removed all of the elastics and removable parts of your braces and are ready to begin brushing, you want to focus on the wires and metal parts first.
Cleaning all surfaces of these metal parts is as important as cleaning all of the surfaces of your teeth. Braces provide many small areas for particles of food to hide, decay, and turn into plaque, so it is especially important to be thorough when cleaning the metal attached to your teeth and the wires between.
Good fluoride toothpaste can help the process as well, and some dentists suggest spitting out the excess toothpaste but not rinsing your mouth for a bit after you brush. This can allow the fluoride to rest on the teeth and continue its beneficial preventative effects.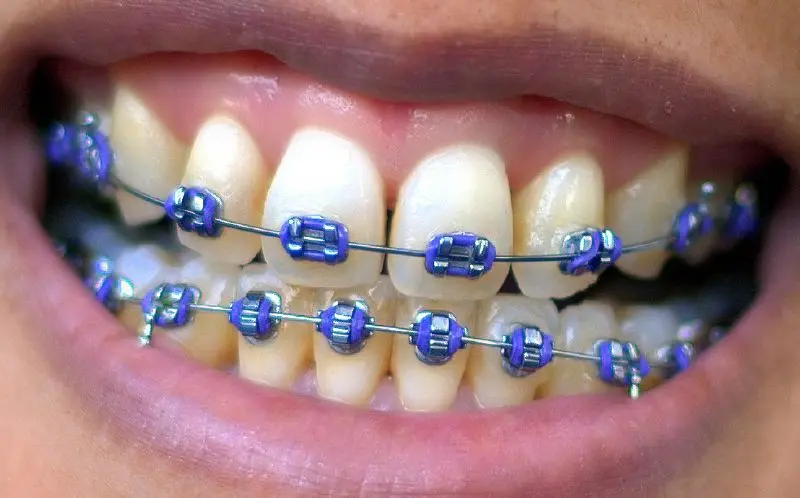 After thoroughly cleaning all of your metal parts, make sure you do another pass, this time concentrating on the surfaces of your teeth. Clean your enamel and the inner surfaces of your teeth as thoroughly as if you did not have braces, focusing on one quadrant, or section, of your mouth at a time. This ensures that you are spending enough time on each tooth to get it wonderfully clean.
Flossing is also just as, and even more so, important when you have braces as when you do not. Flossing with braces can help you get those spaces in between your teeth, and in between your teeth and your braces, that you may not be able to get with a standard toothbrush.
It will be slightly more difficult to use standard string dental floss when you have all that metal to work around but remember that the payoff of having a straight, beautiful smile will be worth all the hard work in the end.
There is some good news when it comes to flossing your teeth with braces on though – and it comes in the form of a water flosser.
What Is A Water Flosser?
A water flosser is a device that you hold in your hand that shoots water in a pulse or steady stream. When you focus the nozzle of the device between your teeth, it can act as a pressure washer for your mouth, forcing out bits of food and plaque that are stuck between your teeth and other spots in your mouth that standard brushing cannot reach.
When you have braces, a water flosser can be extra beneficial, because the jet stream of water can be focused between the braces and your teeth.
Water flossers come in a variety of styles and price ranges. Some water flossers can hook up to your shower if you are the type of person who appreciates cleaning your teeth at the same time as cleaning the rest of you. Some work with only water and some will use a mixture of water and mouthwash to help get your teeth squeaky clean.
Whichever style or brand you choose, know that using a water flosser can provide some ease in the care of your braces, so you can leave all that hard work to the metal that is straightening your teeth.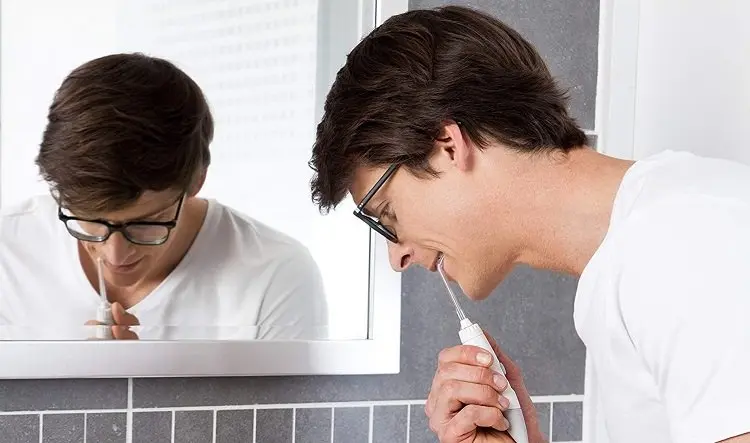 Water Flosser, or String Floss: Which is Better?
Dentists agree that the better of these two choices all comes down to which one you may be more likely to use each day. While standard string floss may be better at sweeping plaque off of your teeth and away from your gum line, if you are the person who loathes the thought of wrapping that string around your fingers and running it in between your gums and teeth to get those extra bits of food out, a water flosser may be a better bet for you.
Both water flossers and conventional dental floss have the same purpose of removing trapped particles of food and bacteria from your teeth and gums. With braces, water flossing may be a more simple and pleasant experience than flossing with string.
Water flossers may be especially beneficial to those who:
Have braces and need to clean between many tiny spaces that it may be difficult to get a standard toothbrush or string floss between

Have dexterity issues, such as arthritis or other mobility problems

Children who may have a difficult time with the process of holding and using string floss

Adults who may be uncomfortable using string floss, and find it difficult to accomplish proper flossing
While string flossing may be considered better at removing plaque from teeth by some dentists, American Dental Association approved water flossers can provide an easier, less messy process for cleaning between your teeth and braces that many dentists agree is just as good as using string floss.
How Do I Use a Water Flosser for My Braces?
It is very simple to use a water flosser to clean your braces. You'll want to start by filling the water flosser with clean, lukewarm water. Then you'll adjust the pressure of the water stream.
It is recommended that you start with the lowest water pressure and then build up to a pressure you are comfortable with. Unless you are using the water flosser in the shower, lean over your sink and close your lips to prevent splashing water everywhere.
Start with your back teeth, and aim the tip of the flosser towards your gum line. Focus on spraying each surface, nook, and cranny on each tooth to ensure that you are getting all of the spaces between the metal of your braces and your teeth. It can be helpful to use a motion similar to brushing your teeth to "sweep" the water stream over all parts of your tooth and metal.
Choosing a Water Flosser
There are a large variety of water flossers available out there, from fancy models with multiple different settings to very basic types that are battery charged and take up little space. However, not all water flossers are American Dental Association approved, so that might be something you want to look out for.
When a product has an ADA seal of approval, this means that dentists and customers have found that the product is a gold standard for meeting safety and efficacy.
Quick Look: Our Top Pick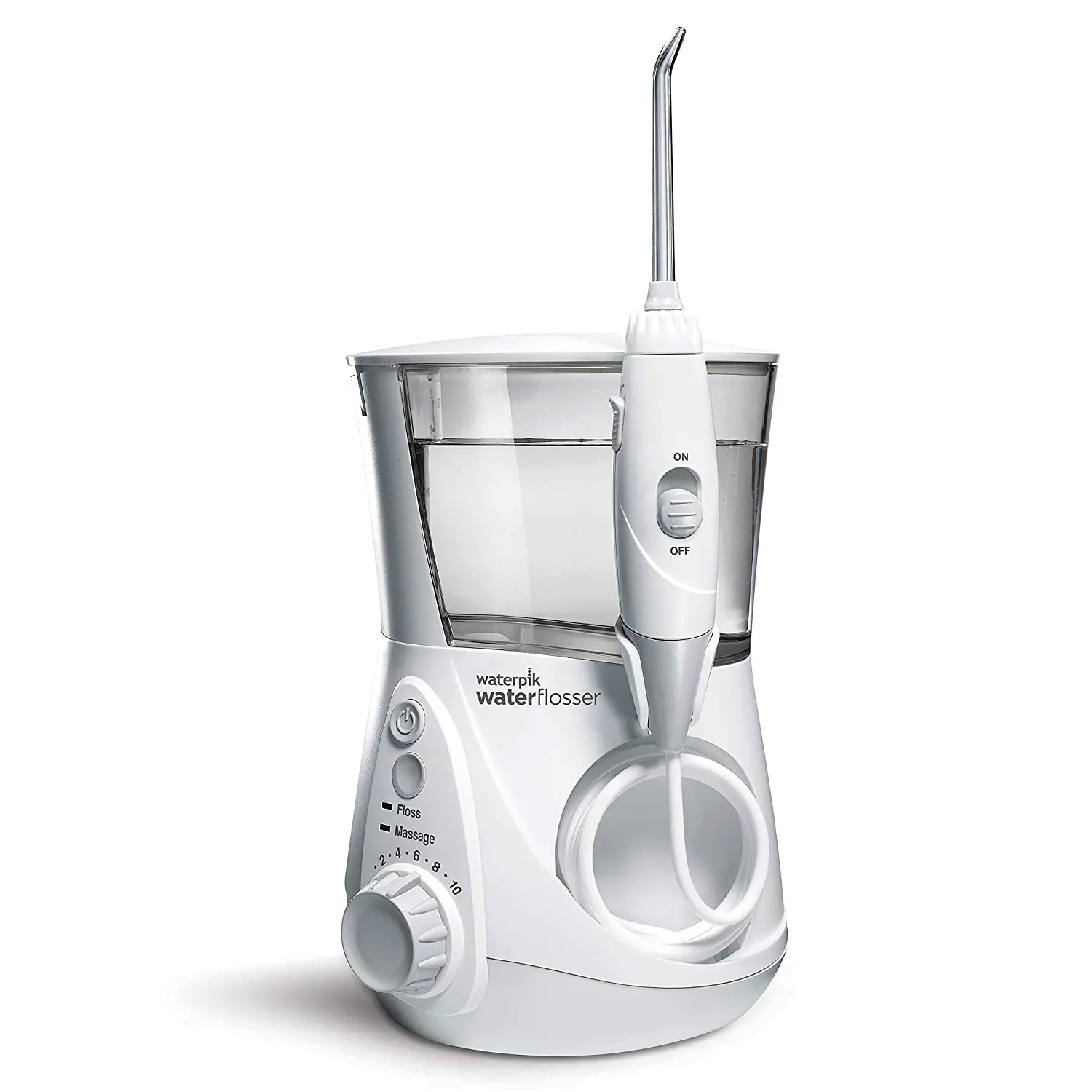 Our top pick of a water flosser for braces (and an Amazon Choice product) is the Waterpik WP-660 Aquarius Water Flosser. This is a rechargeable, countertop flosser that has a wide pressure range and ten different pressure settings. It is touted as lightweight, durable, and effective, and comes with a 3-year warranty and a price tag that won't break your bank account.
Pros:
ADA seal of approval

3-year warranty

Water pressure from 10-100 psi

10 different pressure settings

Comes with 7 different tips, including an orthodontic tip specifically for cleaning around wires and braces

Has a mode for massaging your gums

Large water reservoir

Ergonomic design
Cons:
Only works with North America voltage

Some customers say it is loud
A big feature we like about this Waterpik dental flosser is the variety of heads it comes with. On top of the orthodontic head for cleaning your braces, it comes with a deep cleaning head for getting down between your teeth and gums, and a "Plaque Seeker" head for cleaning around implants.
The large water reservoir also ensures that you won't run out of water when you're cleaning your teeth, as it will produce a steady stream for up to a minute and a half. With a trusted product and a good warranty such as this Waterpik has, you will be using this water flosser long after you have left your braces behind.
Best Choice for: Combination Toothbrush and Water Flosser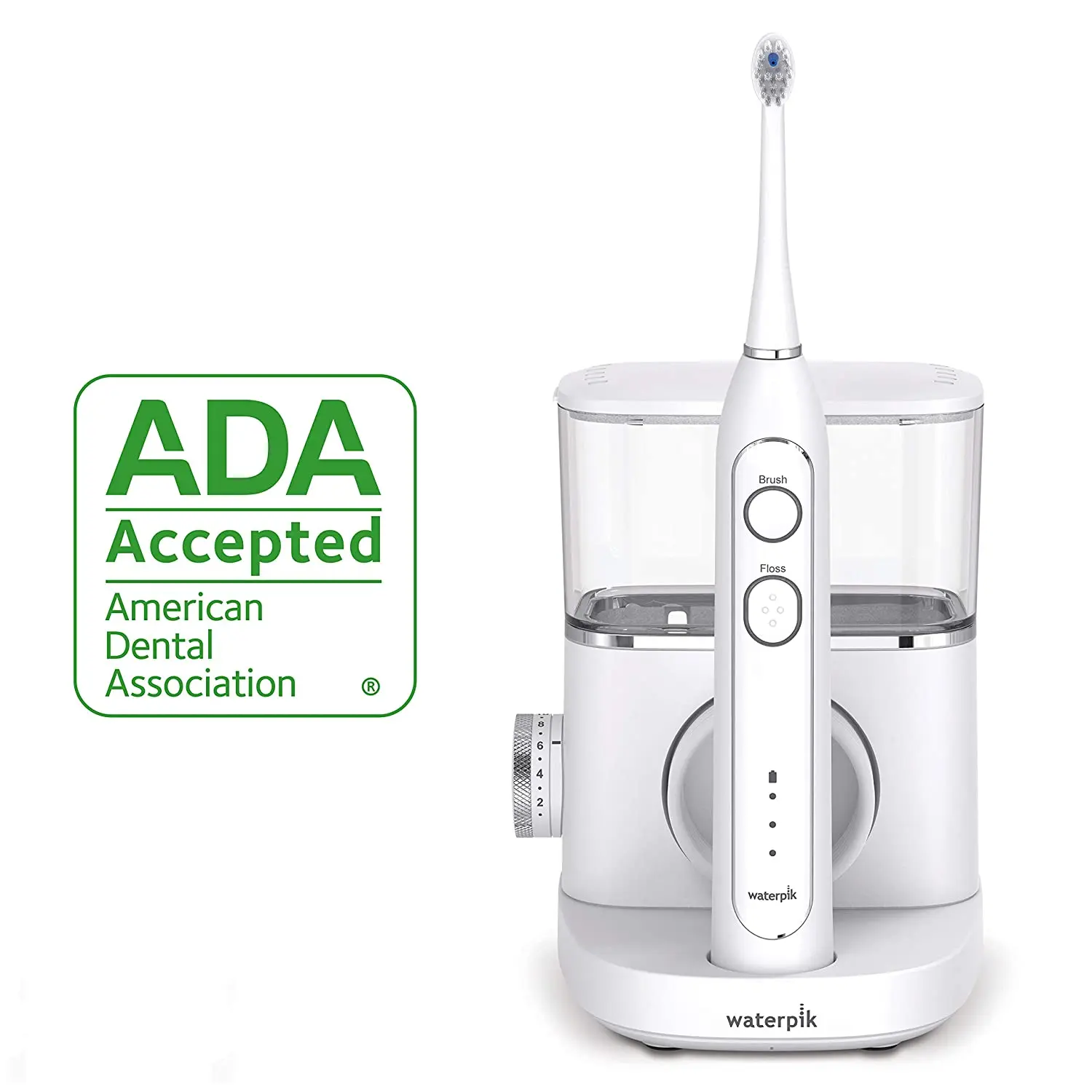 If you're looking to save some counter space or appreciate having one device for all of your needs, the Waterpik Sonic Fusion Professional Flossing Toothbrush is a great choice for you. This setup has a 2-in-1 combination of an electric toothbrush and water flosser in one device. You can brush and floss separately or at the same time.
This brush and flosser combo can also travel with you, for keeping those braces and teeth squeaky clean on the go. The price tag on this flosser is a little more hefty at around $160.00, but keep in mind that you are getting a good electric toothbrush as well as a water flosser.
Pros:
ADA seal of approval

Combines brush and water flosser in one

3 modes of use – brush, floss, or brush and floss

10 water pressure settings

Brushing timer with quadrant pacer

An LED indicator light lets you know when you need to recharge

The reservoir holds enough water for up to 60 seconds of water flossing

Comes with carrying case

Comes with two different brush heads
Cons:
May not provide as much power as using separate devices that are specific to either brushing or flossing

Some customers report the water flosser part of the device works intermittently

Some customers report difficulty with customer support
Best Choice For: Cordless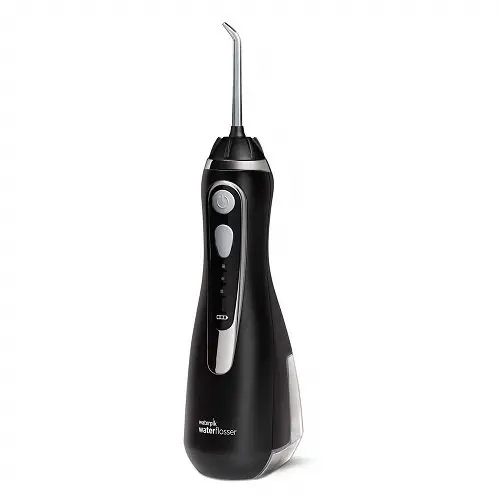 Waterpik dominates the water flosser industry and their cordless model is no exception. If you are looking for a great water flosser for your braces that can be stashed in your medicine cabinet or used in the shower with no fuss, the Waterpik Cordless Advanced Water Flosser is for you.
This lightweight, easy to use water flosser has many of the features of a countertop model while being completely portable.
Pros:
ADA seal of approval

Cordless

Rapid charging

Tip rotates 360 degrees

Comes with travel bag

3 pressure settings

2 year warranty

4 tips included

LED battery indicator
Cons:
The water reservoir only lasts up to 45 seconds

Doesn't provide as much pressure as a countertop model

The water reservoir can be difficult to remove and refill

The charge does not last long
Best Choice For: Travel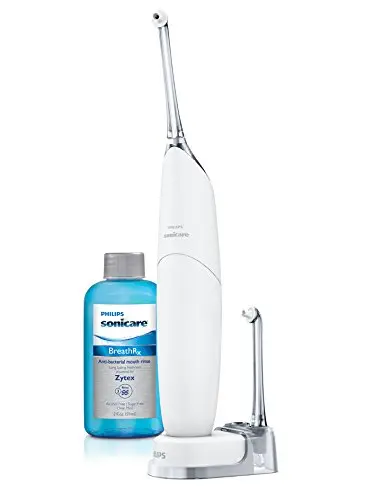 The Philips brand leads our choice in this category with the Philips Sonicare Airfloss Ultra. This super lightweight, small footprint device fits easily into your travel bag and has a ton of features. This product is slightly different from most in that it shoots out air and water particles when you press a button, allowing you to specifically focus the cleaning jet on the area you want.
Pros:
3 different "burst" modes

2-year warranty

Water-resistant for use in the shower

Using air pressure allows for a smaller water reservoir

2 heads included
Cons:
Headstream is not as concentrated/focused as other flossers

Some customers report a short life span

Batteries may not last long
Best Choice for: Kids or Sensitive Teeth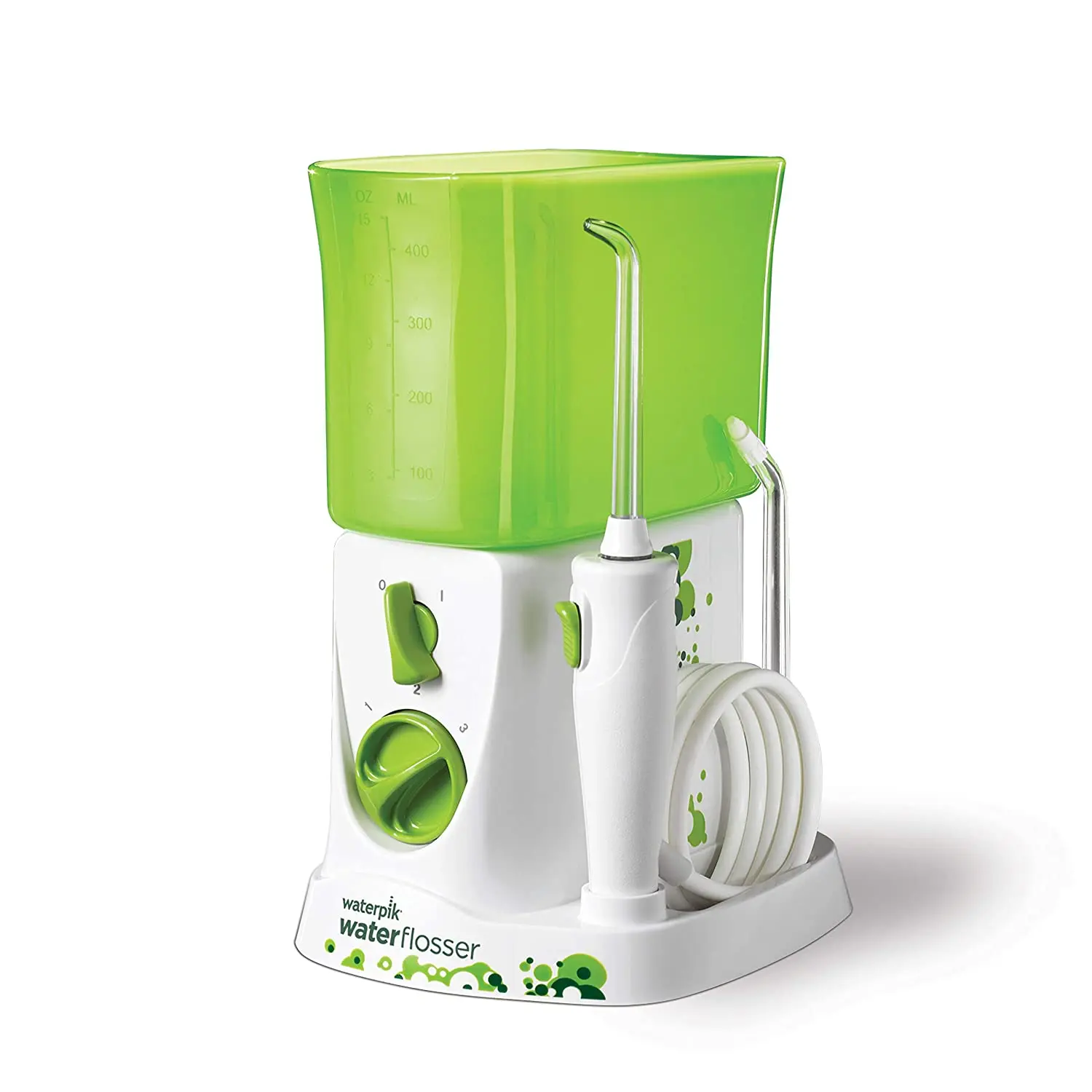 Children and some adults have more sensitive gums than others, but it is still especially important for them to have clean teeth and braces. Enter the Waterpik Water Flosser for Kids.
This small and simple design comes in fun colors and has stickers to make the unit more interesting for children or the kid in all of us. This water flosser is touted as being up to 3x as effective for cleaning around braces and improving gum health as string floss.
Pros:
2 tips included

3 pressure settings that are designed for sensitive gums

60 seconds worth of reservoir space

Voltage can be used globally

Comes in fun colors and with fun stickers

2-year warranty
Cons:
Customers report the unit not lasting for two years, although this would normally be covered by the warranty

The reservoir does not have a cover

The unit can be loud
Best Choice for: Using in the Shower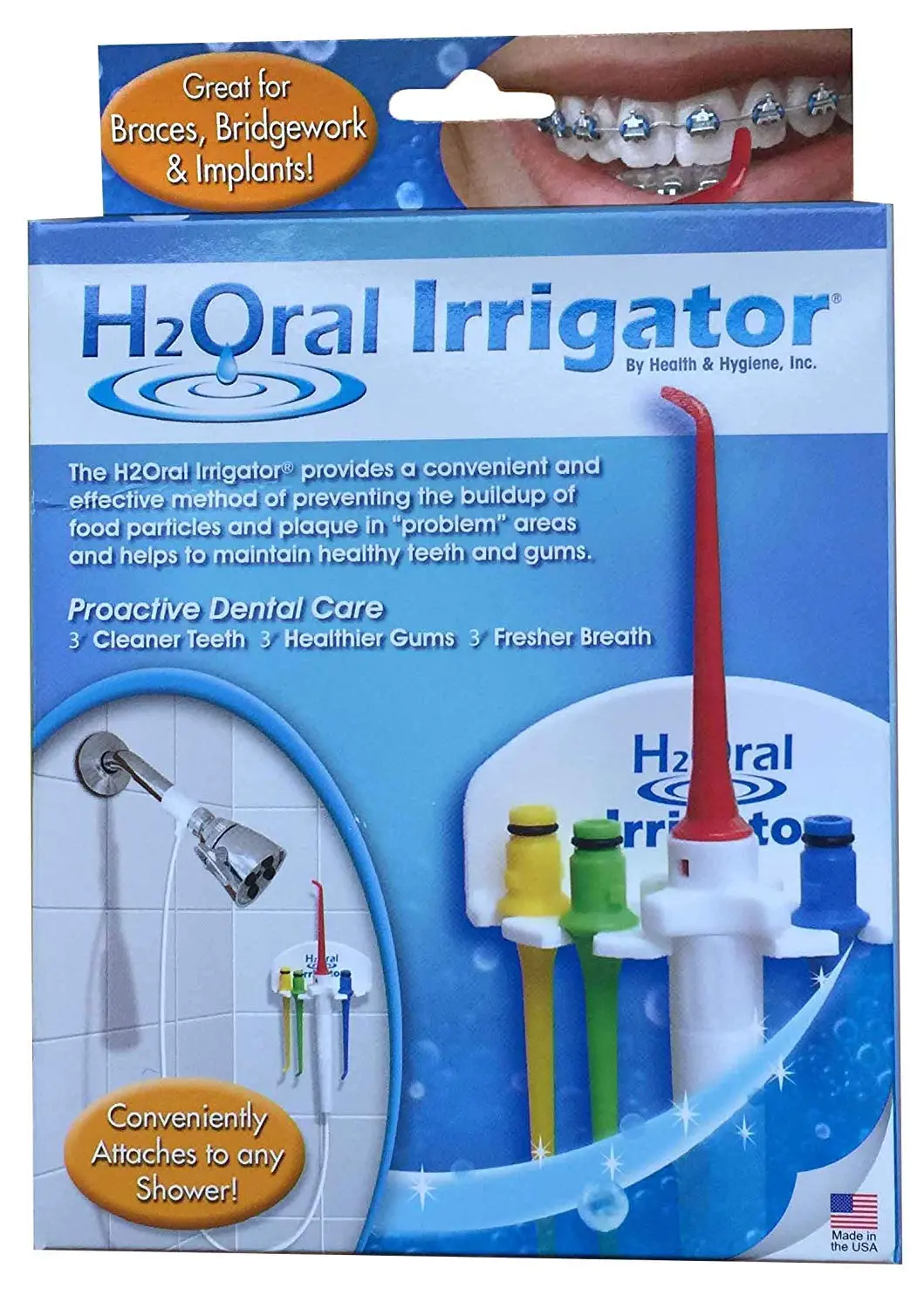 Some people want the option of using their water flosser in the shower. It can be less messy and easier to use, and the pressure is highly adjustable. I use the H2Oral Irrigator and can highly recommend this product. It attaches directly to your shower head and has an easily adjustable water pressure dial and comes with multiple heads. It is also extremely affordable.
Pros:
Attaches to any shower

Hose length of over 4 feet

Does not affect shower water pressure

3 included tips that are dishwasher safe
Cons:
No warranty, though many customers report that the company will replace specific parts if you call them and explain your problem

Some customers claim the water pressure does not get high enough

Can be difficult to attach if you are not familiar with replacing showerheads.
When it comes to choosing a great water flosser for your braces, there are a lot of great choices available for every need and every budget. The information included here should help you pick a great one for exactly what you need to keep your braces and teeth sparkling clean without breaking your bank (or your wrists!).
With the choices above, you can stop worrying about not being able to keep your braces clean and start looking forward to that shiny, straight, perfect smile that you have worked so hard to get.
Some FAQs About Water Flossers
Below are the most frequently asked questions we found when researching different types of water flossers.
Is a water flosser really as good as string floss?
Generally, water flossers are not as thorough at cleaning between your teeth as string floss. However, most dentists will agree that whichever product you are more likely to use is what will be best for you. String floss may work better, but if you hate using it and don't hate using a water flosser, the water flosser is obviously the better choice for you.
Does water flossing hurt?
Water flossing is generally more gentle on your gums and the device should not cause pain when you use it properly.
Are water flossers worth the money?
Absolutely! While some water flossers are on the pricey side, most come with warranties. Even if you want to just try it out first, there is a budget water flosser out there for you to try out the product before committing to a pricier model.
Can a water flosser damage my teeth or gums?
When used properly, a water flosser will not damage your teeth or gums. When you first introduce your mouth to a water flosser there may be some mild discomfort. However, you should always pay attention to the pressure setting on your water flosser. Always start out at the lowest pressure, and never use a pressure so high that it makes your gums hurt.
Do I still need to use string floss if I have a water flosser?
It is recommended that you use both a water flosser and string floss. While water flossing can remove the majority of food particles, plaque, and bacteria from your teeth, using string floss to separate the surfaces of the teeth will allow the cleaning product to reach places that a water flosser still may not be able to reach.
Should I use my water flosser before or after brushing?
Many dentists recommend that you use your water flosser before brushing. This can dislodge food particles and plaque from hard to reach places in your mouth, making it easy for you to then brush away the unwanted particles with your toothbrush.
Can I use mouthwash in my water flosser reservoir?
You should consult the manufacturer's instructions to make sure, but in most water flossers you can add mouthwash to the reservoir. If you do so you will want to ensure that you have thoroughly cleaned the reservoir after use. This will prevent the buildup of any kind of substance in your water flosser and keep it working for as long as possible.
How often should I replace the head on my water flosser?
If your water flosser head does not also have bristles, it is recommended that you replace it every six months. Over time a water flosser head can acquire a buildup of material around the ejection hole, causing performance issues. If your water flosser head has bristles, it is recommended that you replace it every three months as you would a normal toothbrush. After this amount of time, the bristles can wear down and will not provide cleaning as efficiently.
Can all water flossers be used internationally?
No. If you are planning on traveling with your water flosser, make sure you check the manufacturer's instructions or information booklet to make sure that the voltage of your water flosser is compatible with the outlets in other countries. You also may need an outlet adapter, which will be sold separately.
Final Thoughts
We hope that our article about choosing a great water flosser for taking care of your teeth and braces will help you make an informed, educated choice about which product may be right for you. The American Dental Association and dentists everywhere recommend brushing for at least two minutes twice a day and also flossing after every meal.
If you keep these habits up and add a great water flosser into the mix, this will make it easier to care for your braces and your teeth in the long run and end up with that beautiful, straight smile you are hoping for.