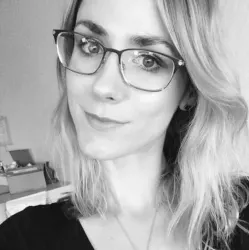 Latest posts by Karyl Trejo
(see all)
There is nothing like having a bright, beautiful, straight, and healthy smile. Unfortunately, though, it's a luxury that many of us do not naturally possess. In turn, this can harm both our quality of life and our self-esteem.
The fact is, smiling is a crucial part of our social life, giving us both physical and mental health benefits. Therefore, its care should be a high priority. Sometimes, though, orthodontic problems are so minimal that it is not worth committing to a long process with traditional braces — especially when there are more aesthetic, comfortable, and economical alternatives out there.
With the latest advances in orthodontics, a bad bite and misalignment (also known as "malocclusion") can be corrected with a set of clear aligners. These aligners are considered all but invisible, allowing you to avoid the sore mouth and frequent dental checkups associated with conventional dental braces. You also won't have to go through the tedious process of earning your new smile with unsightly metal hardware on your teeth.
Although traditional dental braces have never failed in their mission to turn a misaligned smile into a perfect one, they have not yet resolved their aesthetic component, which can be problematic for many. Furthermore, they can cost twice as much as you'd usually spend for fully custom clear aligners. And finally, they can also cause painful wounds on your lips and gums and even get food caught in between the wires and brackets.
When you look at it like that, clear dental aligners are definitely a superior option. However, the important decision to make comes when choosing between the infinite amounts of brands available (which, on the surface, all look the same).
That is why we bring you this comparison between Smilelove and Smile Direct Club clear aligners, with all the information you need to help you make the best decision for yourself.
The Main Differences Between Smilelove and Smile Direct Club
Although you're not going to use these types of clear aligners for the same amount of time as traditional braces, it's still a long process nonetheless. The entire process takes about 6 months on average, and you will have them with you for more than 22 hours a day. However, you can remove them to eat, drink, and brush your teeth.
In addition, even though they cost less than traditional orthodontics, they are still not free. Getting clear dental aligners can be a costly investment, and it's important to do your due diligence before choosing a brand to go with. Long story short, you want to choose the brand that gives you the best experience and the best results.
At first glance, both brands appear similar and seem to offer the same services, with custom clear aligners delivered to your door. What, then, sets them apart?
Let's start with the similarities. Both brands are BPA-free products, but Smilelove stands out in that it has edges that fit perfectly with your gumline, while those of Smile Direct Club overlap them in some places. Therefore, the Smilelove fit prevents gum irritation and has a much more subtle look.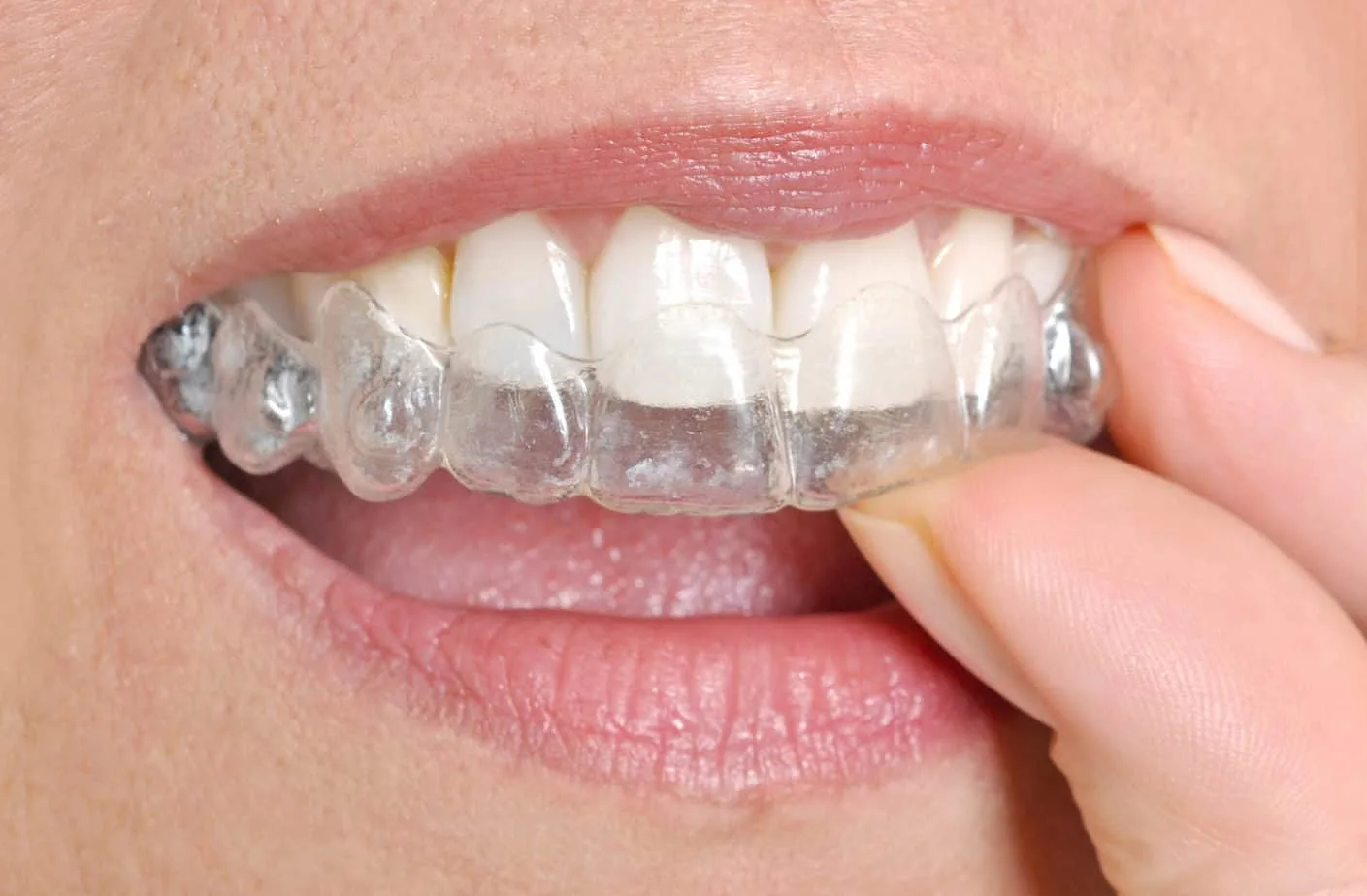 That said, Smile Direct Club has a much longer history than Smilelove and has been around much longer. In addition, the latter had their own share of reputation problems because of the COVID-19 pandemic, wherein not all orders were actually delivered. This, understandably, raised the ire of their customers.
Many factors must be considered when noting the differences between the two products. Smilelove has an additional benefit that helps them stand apart, too: they have professional orthodontists on hand to oversee your dental care. These professionals are trained to diagnose and treat your condition, with a specialization in malalignment and malocclusion included in the dental alignment service.
On the Smile Direct Club team, though, they only have regular dentists without that extra specialization. That means that the level of attention and care may not be the same.
Before the pandemic, Smilelove had incredible reviews and scores compared to Smile Direct Club. Afterward, though, they faced economic problems which deteriorated their quality of service. Despite their otherwise incredible qualities, we simply cannot overlook this risk.
The Differences Between Smile Direct Club and Smilelove
Smilelove has a better fit for the gingiva than Smile Direct Club.

Smile Direct Club has a larger number of references, and ergo have better reliability, even though these are mixed opinions.

Smilelove staff is more specialized in misalignment and malocclusion problems than Smile Direct Club.

Smilelove currently has delivery problems. This has generated dissatisfaction from their customers, so you should consider this risk before deciding.
The Similarities Between Smilelove and Smile Direct Club
Both are at-home treatments that start with impression kits.

Dental professionals supervise them both.

They have a similar price range.

They both have an average treatment plan of 6 months.
What Exactly Is SmileDirectClub?
Founded in 2014, Smile Direct Club is a company that treats mild malocclusion with clear dental aligners. Thanks to their quality of service, they have a vast history of patients who boast satisfactory results. The company is considered among the leaders in this industry. That said, they are not exempt from some negative reviews, especially with other orthodontic offices.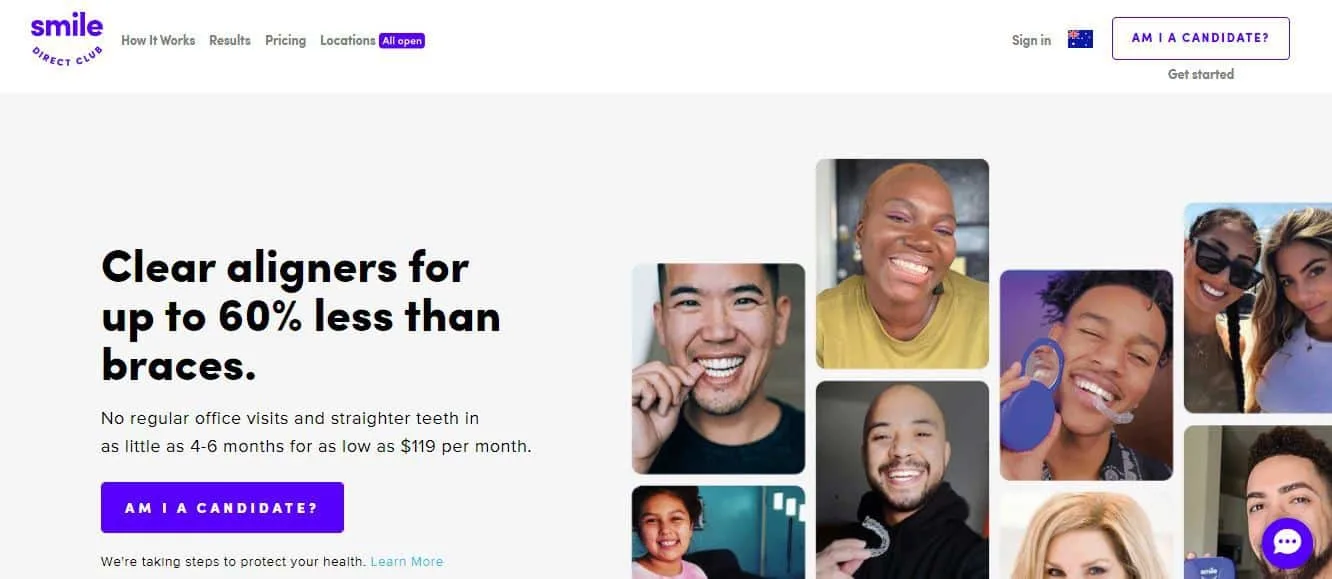 One of the most outstanding benefits of using Smile Direct Club is that it offers two alternatives for your treatment:
A home impression kit, where you can perform all the necessary steps from the comfort of your home.

The ability to visit their offices (called SmileShops) where their staff will help you with the process.
It does not end there, though. Throughout your treatment, their team of professional dentists will oversee your treatment. If you do have any doubts or concerns during your treatment process, you can expect a prompt and proper answer, thanks to their fantastic customer service.
In addition, Smile Direct Club recently became a member of Align Technology, the same company that established Invisalign. This indicates that their product is both high-quality and highly effective, especially with this new business relationship. Furthermore, many people feel comfortable with Smile Direct Club because of its long history of satisfied patients and the ability to visit its stores for service.
Smile Direct Club Pros
The service includes some bonus products for teeth whitening. That means that in addition to an aligned smile, it will also be bright and white.

They have more than 300 SmileShops. That way, you can visit one receive personalized help with your service, in addition to free scanning.

They have a large following and clients and a rock-solid

positive reputation

thanks to their collaboration with Align Technology (which guarantees the quality of the aligners).

The appearance of the aligners is somewhat frosted, allowing it to blend in better with the natural teeth versus those that are totally transparent.

The kit to make your impressions at home costs less than $50. However, if you go to one of their stores, it is completely free.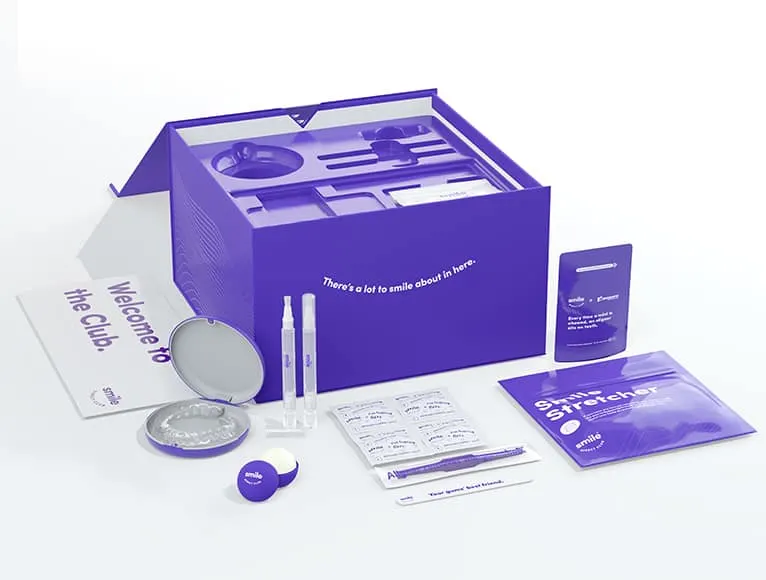 Smile Direct Club Cons
Smile Direct Club, despite having mostly positive reviews, has had some bad press problems in recent years.

The retainers are not included in the service. They have an additional cost but are nevertheless necessary for the completion of the treatment.

It is slightly more expensive compared to its competitors.
What Is Smilelove?
Smilelove was founded in 2017, joining the ranks of the clear aligners industry that already had strong competition with very similar services. They had their beginnings as an online company, offering personalized clear dental aligners directly to your house. Being an economical and efficient alternative, Smilelove essentially did the work that Invisalign does, but from the comfort of your home. Unlike Invisalign, though, they didn't require a single consultation with your dentist.
They have their own specialized team of dentists who will review your dental concerns and bite and supervise your treatment. Their aligners are mainly a cosmetic solution, though, as it is limited to more moderate cases of dental misalignment and malocclusion. If your case is more severe, you should probably have a physical consultation with your dentist first to discuss other options.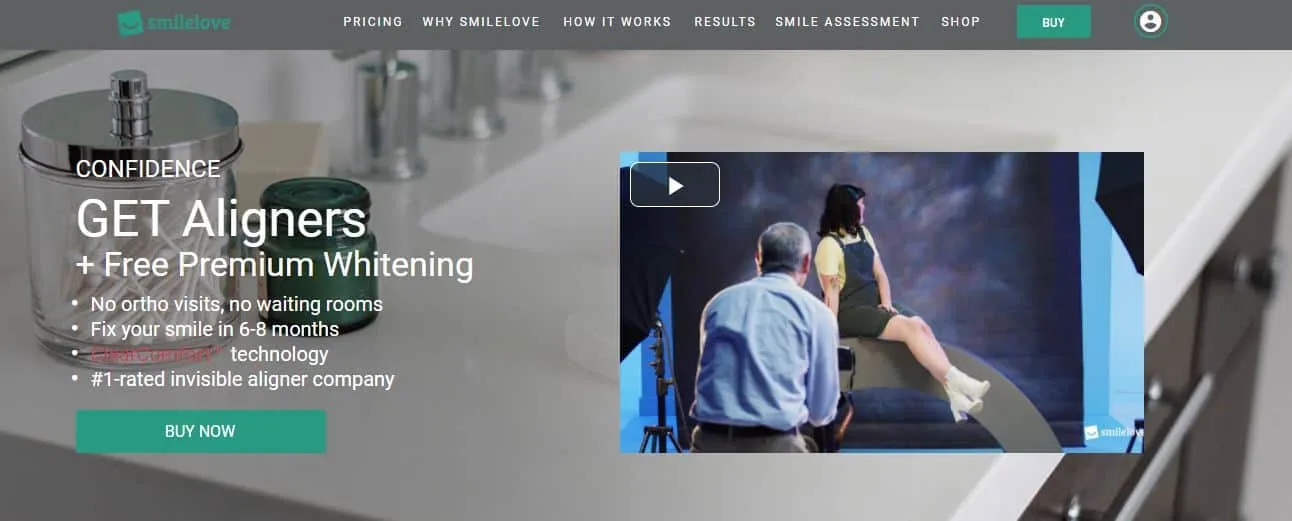 Smilelove soon became known for its incredible discounts, but their low prices don't make up for poor customer service. The pandemic dealt a serious blow to their reputation, and while they have been struggling with rebuilding their brand's reputation, they're still surprisingly going strong. How long will that momentum carry them, though?
One important consideration is that Smilelove does not offer its customers the right to receive a refund if they are dissatisfied. Furthermore, according to the latest reviews, customer service has decreased to the point of clients not receiving any response at all to their complaints regarding their problems.
Although they have admitted that they are currently not providing refunds and aligners, they are still attracting new customers. Even though it is a brand that promises incredible services, we do recommend that you think very carefully about the risk involved in choosing them at this very moment. We hope that this will be a temporary thing, though, and it will go back to being the trustworthy brand it used to be.
Everything suggests that before the pandemic, Smilelove clients were satisfied with the experience provided by the company and expressed the good results they got. The reviews they received were mostly positive. With these considerations in mind, here are some pros and cons of choosing Smilelove as your clear aligner company.
Smilelove Pros
The official Smilelove price range is in line with the rest of the competitors. However, being a new company, they offer discounts regularly. This occasionally prices their entire service at less than $500. Therefore, if you keep tabs on them, you may snag a fantastic price.

They used to be the only clear aligner company offering refunds. If you do not like the product, you could always return it. (This now remains to be seen.)

All its treatments and products are made and supervised by orthodontic professionals, without exception.

100% of their clients are eligible for financing plans.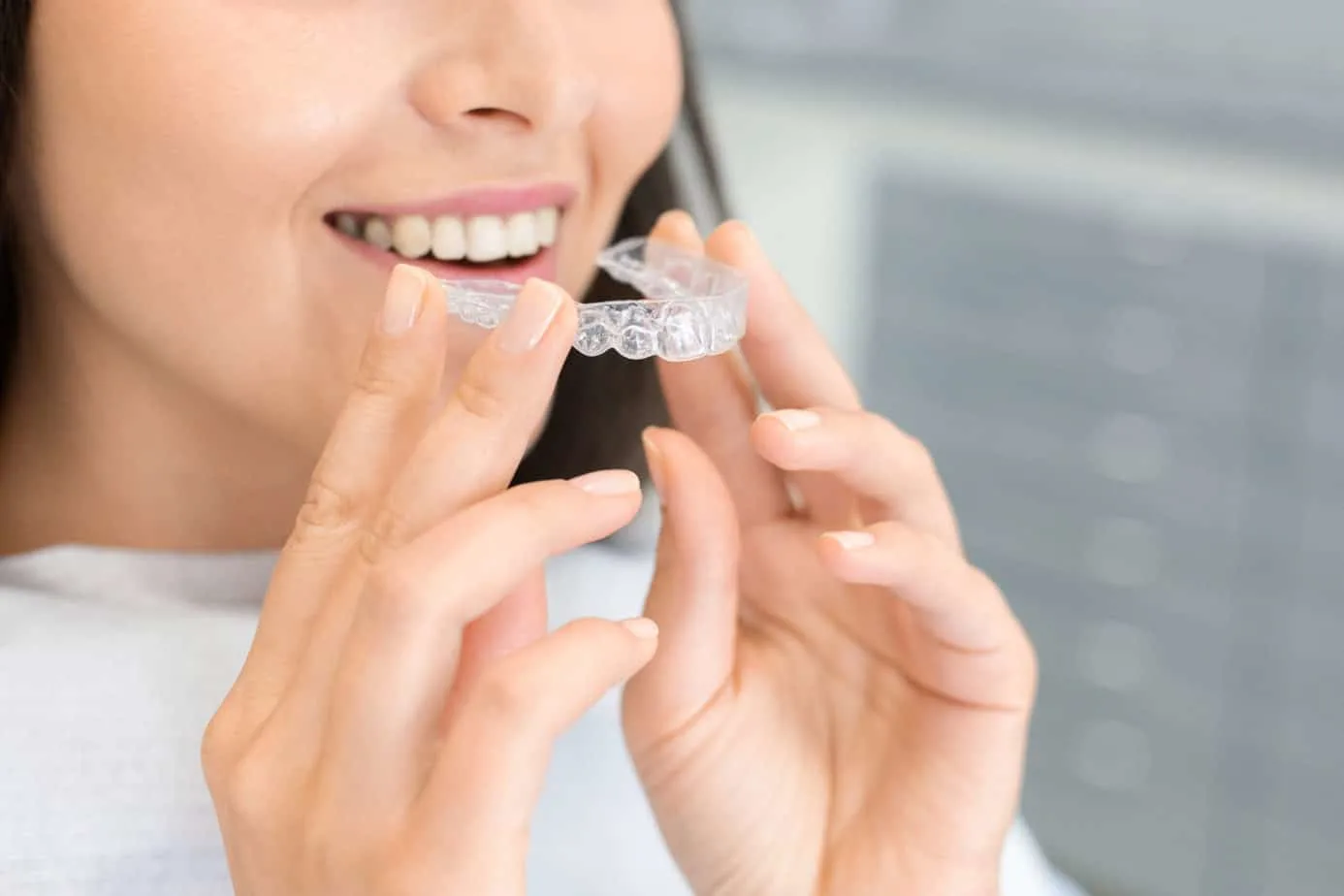 Smilelove Cons
Smilelove is a small, recent company that does not yet have sufficient credibility. With such a small number of reviews, it is difficult to feel confident with them.

It does not have physical offices like Smile Direct Club, so starting your treatment can be more difficult. You'll also miss out on face-to-face customer service.

Their customer service is poor, with slow or incomplete responses.

In cases that require more than 40 aligners, they charge you an extra price for being a complicated case.
How Does Smilelove Work?
To start your treatment with Smilelove, you must first buy and successfully complete an impression kit, which makes a mold of your teeth. Later on, their specialists will use this mold to create your custom aligners. Currently, some customers have reported paying for the kit and never receiving it, so you should consider this risk before deciding.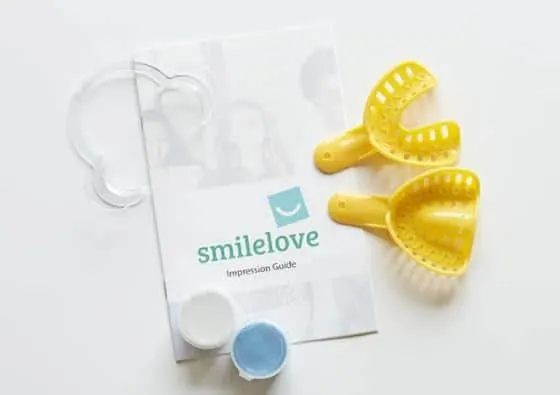 Alternatives to Smilelove and Smile Direct Club
Being an industry with so many competitors, there are several alternatives in addition to the famous Invisalign. The most recommended include:
Frequently Asked Questions
Question: Can Smile Direct Club and Smilelove actually treat my condition?
Answer: It all depends on the severity of your case. Smile Direct Club is effective in more moderate and mild cases, but it cannot always correct severe jaw and bite problems. The only way to confirm it would be by visiting a SmileShop. The same case occurs with Smilelove, too. It is their orthodontists who, after studying the mold obtained by the impression kit, will decide if their treatment works well for your case.
Question: How long will it take to complete my orthodontic treatment?
Answer: It largely depends on the severity of your case. With both brands, it is usually an approximate time period of 4 to 6 months. However, it can be less or more, depending on the current state of your teeth.
Question: Does insurance cover Smilelove or Smile Direct Club's treatment?
Answer: Sometimes. The main factor is the characteristics of your insurance. If you want to verify that it covers it, you should ask your provider if at-home clear dental aligners are considered cosmetic treatments. If that is the case, they will most likely refuse to cover the process. However, if your insurance has a plan with orthodontic benefits, there is a possibility that you have partial coverage. In those instances, they will reimburse you for part of the money incurred.
Question: Is Invisalign better than Smilelove or Smile Direct Club?
Answer: All three treatments offer similar procedures and outcomes. The main difference is that Invisalign is a one-on-one treatment procedure, whereas Smilelove and Smile Direct Club are procedures that can be performed remotely from the comfort of your home. Either option may be more ideal for you, based on your preferences.
Question: Is Smile Direct Club or Smilelove dangerous?
Answer: While most customers do not seem to have any issues with the product, some customers have reported toothaches, pain in their facial muscles, and some extreme cases have also led customers to suffer from tooth loss or broken teeth. It's always recommended that you have a chat with your dentist if you're having second thoughts.
Question: Who is the ideal candidate for SmileDirectClub or Smilelove?
Answer: Patients with minor tooth imperfections — such as having gaps between their teeth, having overcrowded teeth, or have only mild malocclusion — are known to benefit the most from Smile Direct Club.
Final Thoughts
Although they seem to offer very similar products at a fair price range, the details make all the difference. If we wrote this comparison two years ago, we would have chosen Smilelove for its highly specialized professionals, refund service, discounts, and better aesthetic finish.
However, the recent problems make the risk of something going wrong very high. Because of these issues, Smile Direct Club becomes the winning option for us. With its new partnership with Align Technology guaranteeing quality, durability, and efficiency, we feel pretty confident about this decision.
That said, there is a possibility that Smilelove's situation is temporary. If you look for references again in a couple of months, you may find yourself surprised to learn that they returned to the quality of service that they previously offered. Unfortunately, we currently do not have that security with them, and for that reason, Smile Direct Club is our recommendation.