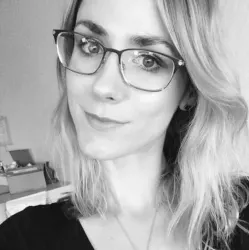 Latest posts by Karyl Trejo
(see all)
At-home aligners have seen a surge in popularity lately and for a good reason. Affordability and ease of access versus traditional braces are just some of the reasons why more and more people turn to remote orthodontic treatments.
Two of the biggest brands available out there are Byte and Candid. Both offer excellent at-home teeth straighteners. They do have their differences, though. Before you choose either one of them, it's important to weigh their pros and cons, so you know which suits you the best. Having an informed opinion will help you get excellent cosmetic results for your pearly whites.
The Main Differences Between Byte and Candid
There are a few notable differences between Byte and Candid. These main differences between these two companies are:
Byte's treatment plan includes the HyperByte technology, which reduces treatment time, whereas Candid does not offer it.

Byte offers military and student discounts, whereas Candid does not.

Byte offers a nighttime-only aligner which you can use solely for bedtime aside from their regular all-day aligners, whereas Candid only offers an all-day teeth aligner.

Byte only offers at-home teeth impression, while Candid has the extra option to get assistance in person from their specialists at one of their 21 scanning locations in the US.

Byte only recommends their products for children >12 years old who already have all their adult teeth, whereas Candid offers a separate personalized treatment plan requiring Xray for teens (

Candid Teen

TM

).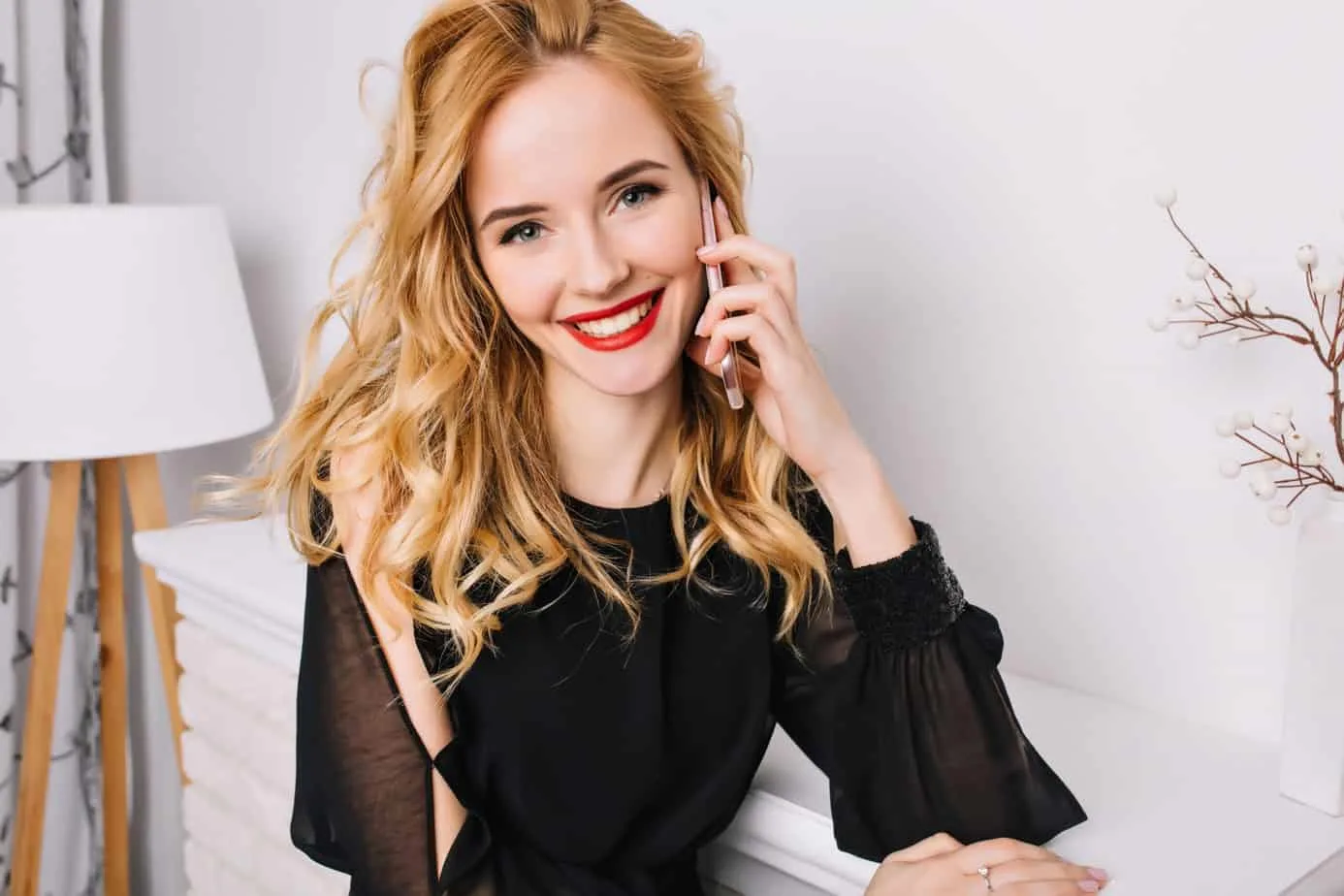 What Are the Advantages of Using Direct-to-Consumers (DTC) Dental Aligners?
Affordability

Convenience

Length of Treatment

Less Noticeable
Perhaps the biggest edge of using DTC aligners over traditional orthodontics is their cost. For many years, people felt discouraged about getting their teeth fixed due to limited and expensive options. DTC aligners offer a safe and successful treatment plan at a lower cost than other teeth straightening options.
Another advantage of at-home aligners is their ease of access. This is especially true for people with very busy lives. Taking time off to go to the dentist is a huge chore itself if you have a hectic daily schedule. With DTC aligners, you have the freedom to complete 100% of your treatment program at the comfort of your own location.
And of course, the discretion that clear aligners make possible is a huge draw for many. Some people might find it too showy to wear braces as an adult. With DTC aligners, you can have the cosmetic advantages of Invisalign at a more affordable cost.
And finally, the length of treatment is distinctly less than other options like braces and Invisalign. The treatment length for most DTC aligners tops out at a year at most. With Byte, you can even possibly finish your treatment in just 4 months. Compare this to an average of 1 to 3 years for braces, and you'll realize how much time and money you're saving with DTC aligners.
A Closer Look at Byte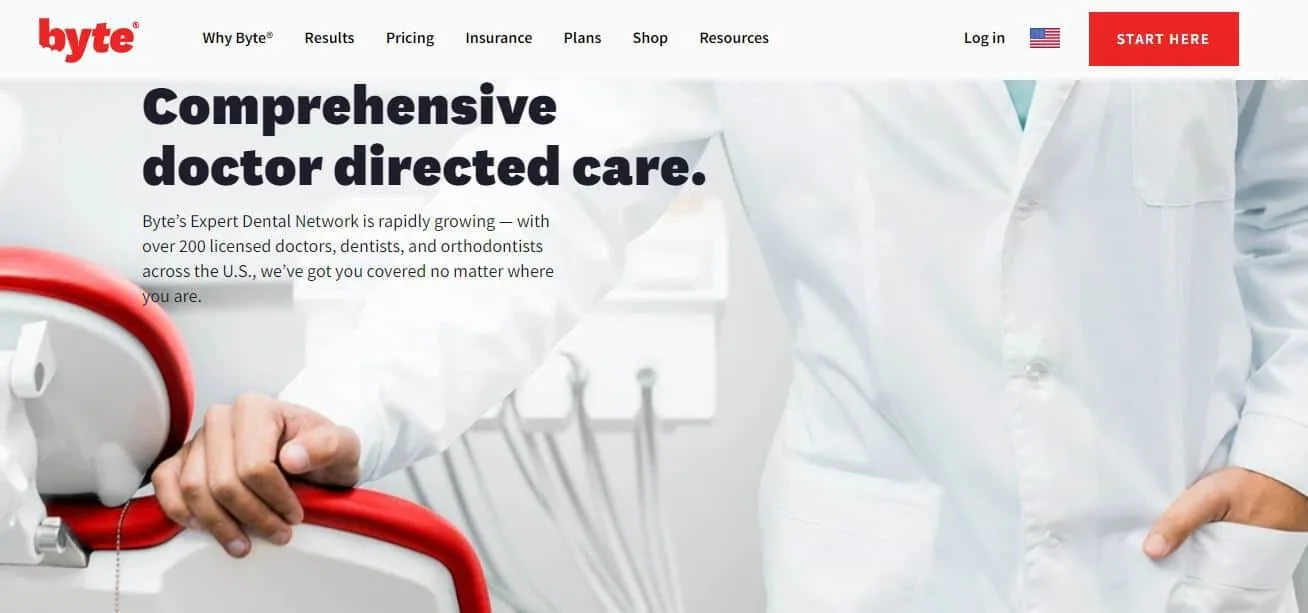 Started in 2017 by business partners Scott Cohen and Blake Johnson, Byte is now one of the top players in the teledentistry industry. Byte is headed by an all-star clinical team, with one of Hollywood's most sought-after dental experts, Dr. Jon Marashi, as their Chief Cosmetic Dentist. So, rest assured that you're getting stellar service for your teeth.
Their direct-to-consumer aligners were launched in 2019. With their treatment plans, you can either opt to wear for their all-day aligners or nighttime-only aligners. Included in Byte's teeth straightening treatment aside from aligners are HyperBite, BrightByte, and one free retainer.
Read our full Byte Review.
Teeth Straightening Process at Byte
To start, you will need to purchase their impression kit, which costs $95. Shipping is free, and the price is fully refundable if you're not a good fit. Their kit contains an impression tray (two top and two bottoms), molding putty, gloves, and a cheek spreader.
You'd get your treatment plan 4 to 6 weeks after you've sent back your teeth impression and filled up your account information. A board-certified orthodontist will be the one creating a personalized treatment using Byte's Smile Science technology. You can pay in full, but Byte also offers monthly payment plans.
After you have successfully achieved your desired results, Byte includes your first retainer in the set for free. You will need to wear your retainers all the time for two weeks after the aligner. Individually repurchasing the retainer costs $99.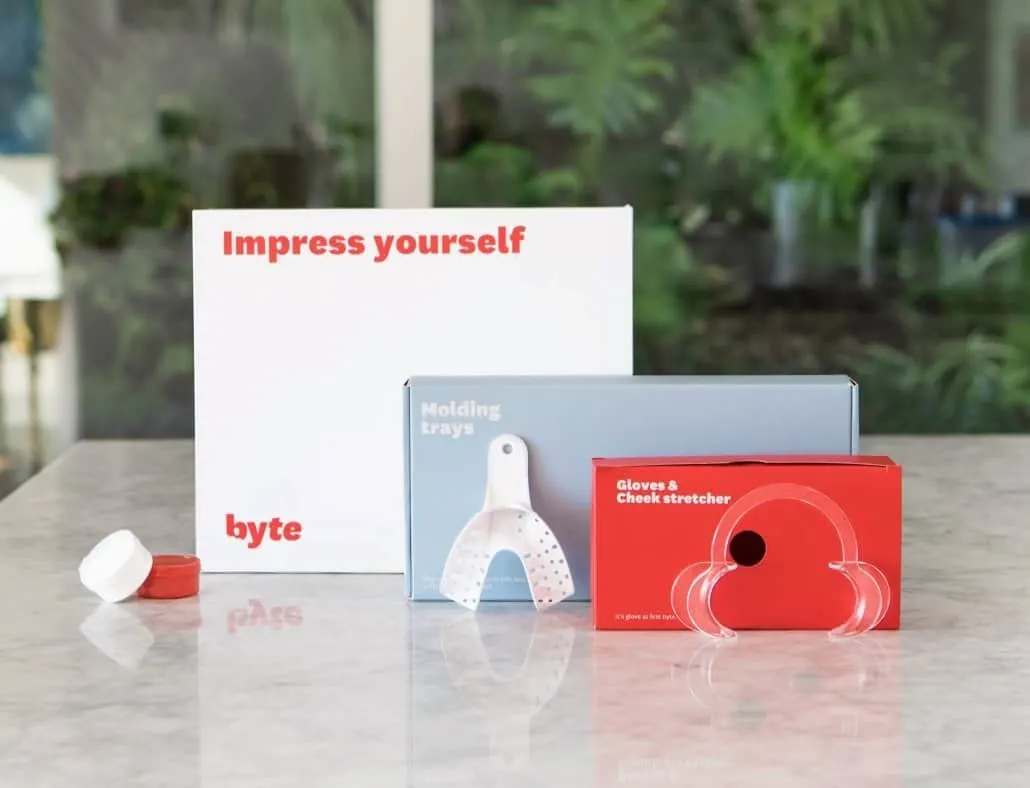 Pros:
Their

Hyperbite

technology speeds up the results and reduces discomfort through high-frequency vibration.

BrightByte, a 3-in-1 teeth whitener foam, is included in the treatment cost.

The first set of retainers is free.

Byte Protection Plan

TM

offers a 5-year worth of coverage for retainers that have been lost or stolen.

Byte offers a lifetime guarantee in their aligners.
What About Their Lifetime Guarantee?
Their lifetime guarantee is a fantastic advantage of using Byte. This means that they will cover additional treatment costs for free if your teeth ever change their alignment after using their aligner. Rest assured that you will get lifetime aftercare support from Byte, provided that you followed their treatment plan. Their guarantee does not include accidents outside of your Byte treatment plan.
Cons:
Lack of transparency

Not suitable for severe malocclusions
For being a clear aligner brand, unfortunately, Byte does struggle when it comes to transparency. Unfortunately, Byte does not divulge their material source and manufacturer for their aligners, which can be a big turn-off for many.
A Frank Look at Candid
Candid was founded in 2017 by Nick Greenfield and his other business partners. Nick had the idea for Candid based on the difficulties he has experienced in finding an affordable teeth aligner that would suit his busy lifestyle. With his experiences at Lyft, he sought out to innovate the oral health industry with the help of dental experts.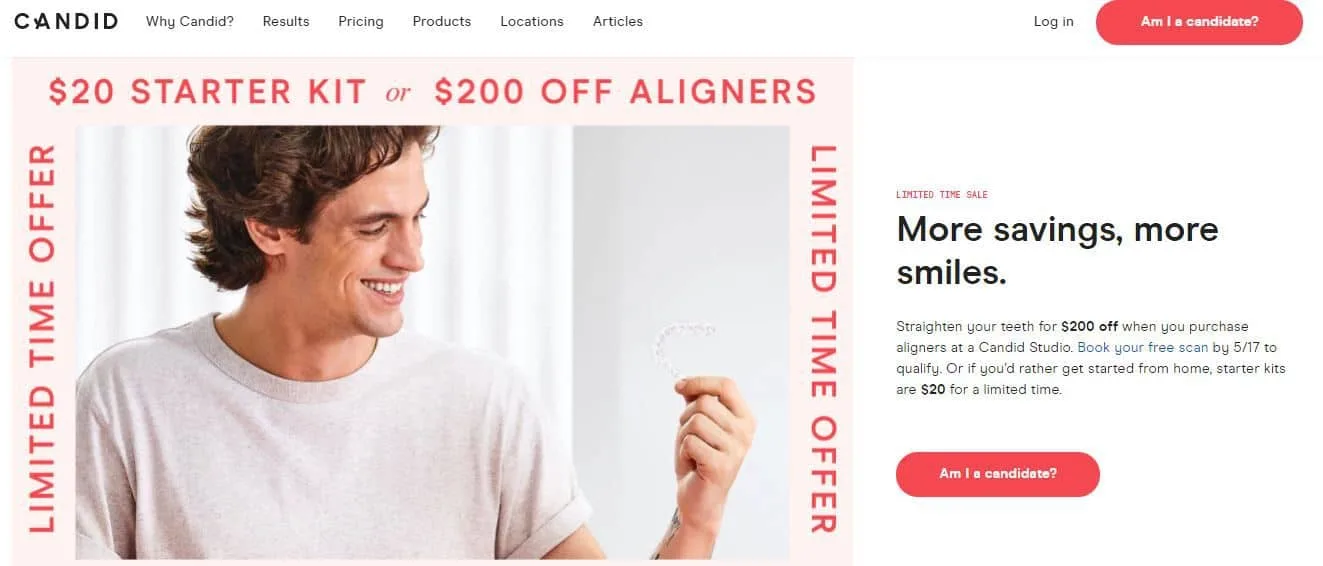 At the helm of Candid's dental experts is their Chief Dental Officer and co-founder, Dr. Lynn Hurst. As a testament to his expertise, Dr. Hurst has a Diplomate status granted by the American Board of Orthodontists.
What sets candid apart from other aligner brands is their patent-pending unique prescription process and their own digital platform. They also exclusively hire orthodontists. In comparison, other DTC aligner brands are composed of other general dental practitioners.
Read our full Candid Review.
Teeth Straightening Process at Candid
Like Byte, you will need to start with a teeth impression to get a personalized treatment plan. Candid's impression kit includes molding trays (three top and two bottoms), molding putty, gloves, and a cheek spreader. The regular price of their kit is $95, although they do offer discounts from time to time.
The orthodontist assigned to your case will plan your treatment based on the information that you sent. You will then receive your aligners together with their teeth whitener. After wearing the aligners, the first set of retainers are free. Next retainer purchases cost $99.
Pros:
All of Candid's specialists, including those who will be handling you throughout your treatment, are

orthodontists

.

Teeth whitener and the first set of retainers are included in the treatment plan.

Candid has its patent-pending

treatment protocol

well-suited for telemedicine (CandidRx

TM

).

They have their own line of software and hardware, which makes it easier to assess patients (CandidOS

TM

) remotely.

The same orthodontist will handle your treatment from start to finish.

Their

aligners

are made of durable and stain-resistant materials that are BPA- and phthalate-free.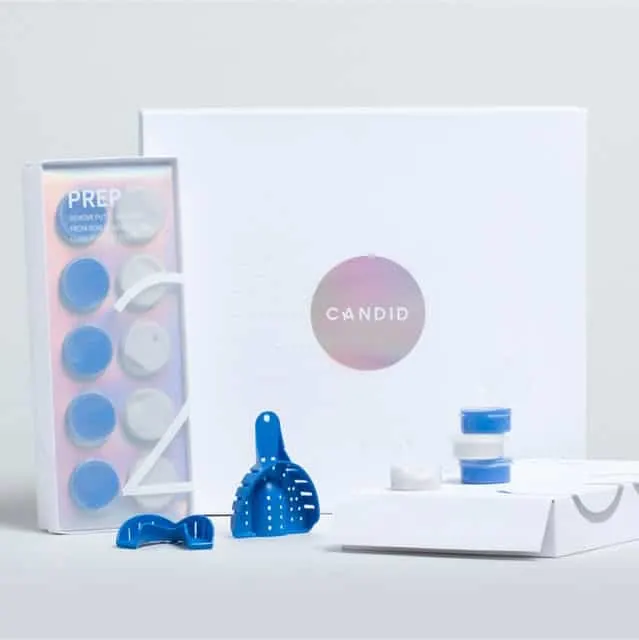 Cons:
Only suitable for mild to moderate dental cases

Longer treatment time (6 months on average) compared to Byte (4-6 months on average)
Frequently Asked Questions
Question: Between Byte and Candid, which is one is more affordable?
Answer: Byte's all-day aligner system plan is cheaper at $1,895 compared to Candid's standard plan at $2400. The at-night aligner plan at Byte is a bit pricier than its all-day counterpart at $2,295. Still, it's less than what you would pay for Candid's aligner treatment plan.
Question: How long does the treatment take for Byte and Candid?
Answer: Byte claims a 4 to 6 months average treatment length while Candid is a bit longer at six months
Question: Do Byte and Candid accept HSA/FSA?
Answer: Yes. You can use your HSA/FSA debit card for Byte and Candid.
Question: Will it hurt to use them?
Answer: A bit of discomfort is to be expected with any orthodontal adjustment. However, the level of pain from aligners is less than what you would feel compared to traditional braces.
Our Final Thoughts
Byte and Candid are both excellent choices. However, we do prefer Candid over Byte. There are a few reasons for this.
In terms of customer reviews, both of them enjoy a considerably good reputation. But we feel more confident and secure with the thought of having the same orthodontist handling our case from start to finish.
To put it in a simpler perspective, we would rather stick to one primary care doctor for a health issue since they will know my clinical history. We'd probably only jump ship to another doctor once I don't see any improvement in my case.
It's the same case for aligners. We'd rather have one expert handling our case than have many different ones for every assessment. The odds are low, but confusion and mishandling are still a risk. It might not be a big issue for some, but it's a great deal for your peace of mind when doing the treatment.
Next is having the option to do the teeth modeling in-house at one of their 21 locations. Yes, it's super convenient to do this step at home. But letting an expert handle the teeth modeling would provide us with more assurance since they have more advanced equipment to use.
Lastly is their expertise and platform. Candid's dental team is all orthodontists, which means that they all specialize in teeth realignment. With CandidRx and CandidOS at their disposal, you're sure to get the best treatment possible out there.
Despite our verdict, your situation may be different and, thus, would be more suited for the other option. After all, one size does not fit all. Nevertheless, our choice is with Candid. However, at the end of the day, the final choice is on you. What is important is that you inform yourself wisely. Good luck, and we wish you well on your journey for that perfect smile!
Check out how Byte and Candid compare to others: