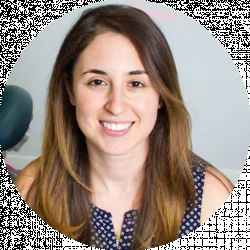 Latest posts by Erica Anand
(see all)
You've been wanting to straighten your teeth and you finally committed to clear aligners. Great! Now you need to choose the best clear aligner brand to he lp suit your budget and orthodontic needs. Byte vs Smile Direct are two leading cosmetic brands that help people straighten their teeth from the convenience of their own homes.
It is one of the most cost affordable ways to drastically improve your smile without the hassle of monthly orthodontist visits and the high price tag that often comes along with in-office treatment.
While both Byte and Smile Direct Club have many similarities with treatment, there are noticeable differences that may impact your decision on whom you choose to begin your orthodontic journey.
If you are looking for at-home clear aligner treatment, remember that not all companies can treat certain malocclusions and conditions. It is best to always do your homework on what company is overseen by licensed professionals and a service or support team is available if you need any assistance throughout treatment.
Main Differences Between Byte vs Smile Direct Club
The main differences between Byte vs Smile Direct Club are:
Byte has a guarantee for life policy if you wear your aligners as directed, whereas Smile Direct Club will offer a full refund within 30 days of treatment if you are not satisfied with your service or treatment.

Byte offers Hyperbyte technology to speed up treatment times, whereas Smile Direct Club doesn't offer it.
Byte has more positive patient reviews and excellent care, whereas Smile Direct Club is a little behind it.
Byte is developed late but gained a lot of attention on social media, whereas Smile Direct Club had already operated during this time and had treated over 750,000 cases.
Why are people choosing direct to customers instead of going to an office?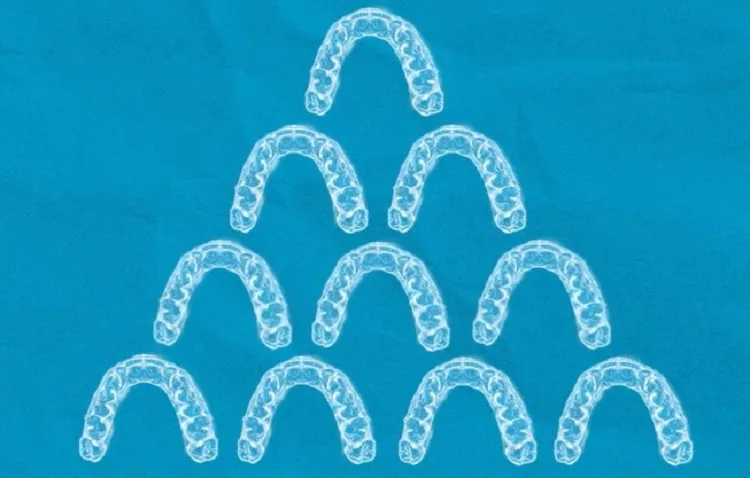 These days braces are not limited to children and adolescents. In fact, over 30% of patients in orthodontic care are adults.
One of the main factors for this high rate is social media has really brought attention to how oral care and orthodontics can affect our aesthetics, health, and self-esteem.
Social media outlets like Instagram, Tiktok, and Facebook will showcase clear aligner companies like Byte and Smile Direct Club showing incredible, dramatic changes and influencing people to correct their own teeth.
Also, we cannot forget how expensive orthodontic care can be. Whether you have dental insurance that covers a portion of clear aligners or you don't have any insurance at all, we can all agree that orthodontics is a major financial investment.
While it is a positive investment into our health and appearance, at-home aligner brands offer a steep discount compared to in-office services.
Why choose Byte?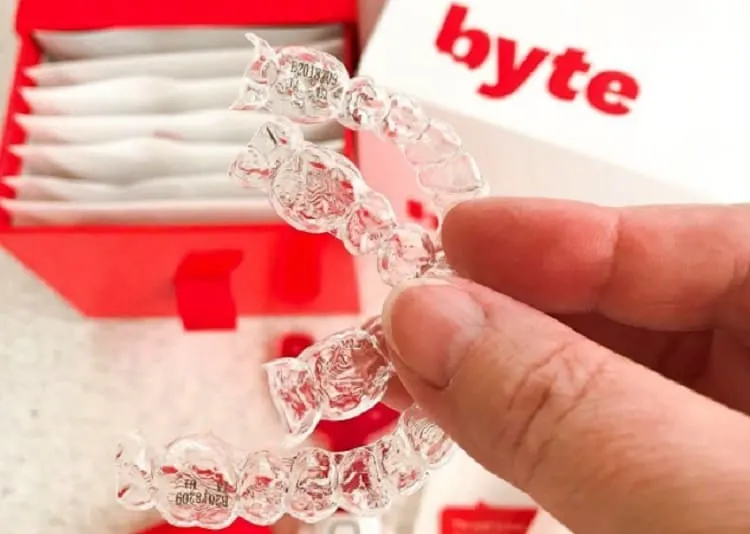 Byte is one of the most popular at-home clear aligner brands on the market. Besides offering virtually invisible aligners, Byte sets itself apart because they offer a unique treatment service compared to its competitors.
Hyperbyte, a highly advanced technology that uses a high-frequency vibration device, helps quickly shift teeth into the proper position. Their straight cross aligners effectively move the teeth better than competitors' brands.
The Byte Process
Byte offers a simple process for patients to begin their smile maker journey. One of the key components of Byte is that treatment cases are supervised by a licensed orthodontist to ensure proper care is received.
Home impressions
You will receive an impressions kit to create your own custom molds so that aligners can be fabricated from them. You will use the upper and lower molding trays and putty along with the instructions to take impressions at home instead of the uncomfortable plaster they use in dental offices.
Once complete, use the prepaid box to send your impressions back to begin your treatment!
Orthodontic preview
When your impressions are received, an orthodontist will determine that you are a good candidate for Byte. Minor and moderate malocclusions are the most appropriate cases.
If you are not eligible for Byte, you will be sent a full refund for your impression kit. If eligible, you will have the option to pay in a single full payment or finance for 25 months.
You will also be able to preview your treatment process to visualize how your teeth will look throughout treatment and your final result. It is one of the best perks of using a top aligner company!
Byte aligner process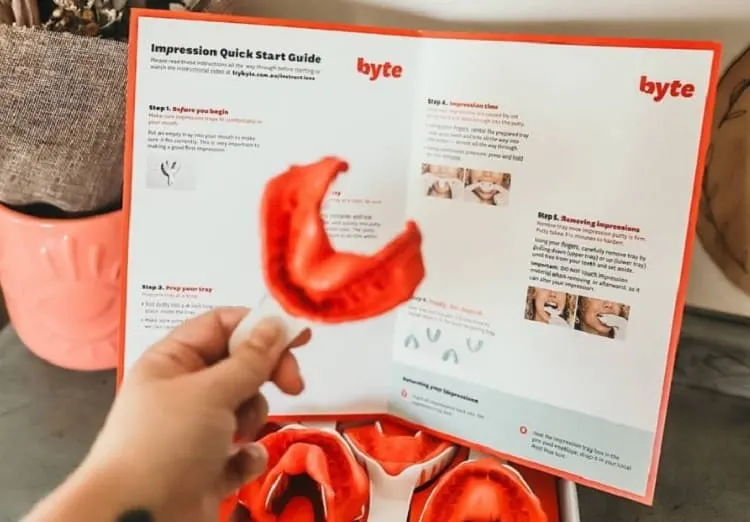 It may take up to six weeks to receive your full set of aligner trays. Your treatment will contain your Hyperbyte technology device that utilizes high-frequency and vibrations to shift your teeth and root positions comfortably and quickly.
Byte offers this technology at no additional charge, while some orthodontic offices may charge up to hundreds of dollars more for this device.
Wear your aligners up to 22 hours a day to ensure your teeth move correctly.

Use your Hyperbyte vibration device once a day for five minutes. It looks like a sports mouthpiece or whitening tray with an LED light. Press the button to turn it on and it will automatically turn off after five minutes of use.

Wear your trays for one week before changing to the next set of aligners.
Retention
Wear your complimentary retainers at night during sleep – these need to be worn for a lifetime to prevent your teeth from relapsing into their original positions.
Pros
Byte offers Hyperbyte technology at no additional cost to help quickly shift your teeth into their proper position. Byte is known among all aligner companies to have the quickest results at an average of two to four months.

Byte is an affordable treatment at $1895 and one of the most cost-effective aligner brands compared to competitors. If you choose to finance, it will cost $2756 through financing at $83 for 25 months and a $349 deposit.

Your treatment offers complimentary foam whitening using Brightbyte to help keep your smile bright and fresh.

Retainers are complimentary while traditional orthodontist offices typically charge for this service.

If you are not eligible for treatment, Byte will reimburse you for the investment in your impressions kit.

Byte offers guaranteed additional treatments for life if you can show that you correctly followed your assigned treatment plan and wore your retainers as directed.
Cons
Byte is limited to only treating mild to moderate malocclusions. If you have a severe jaw problem, you may need to see an orthodontist for traditional treatment.

Byte is not endorsed or supported by the American Academy of Orthodontics (AOA).

It is unclear who Byte partners with for the manufacturing of their clear aligners.
Why choose Smile Direct Club?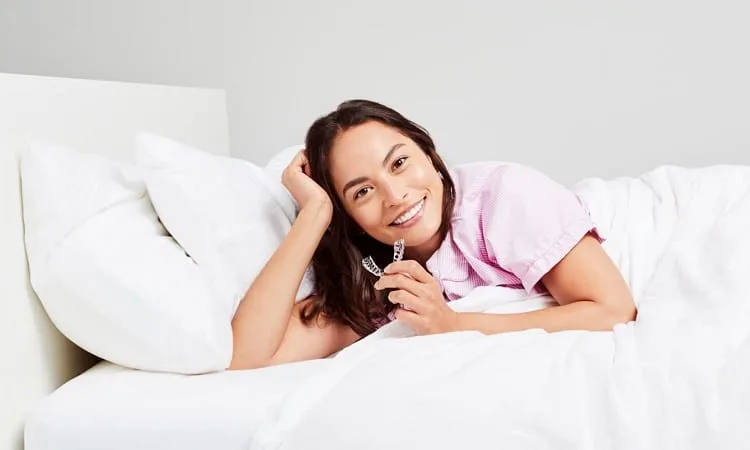 SmileDirect Club is a well known clear aligner company initiated in 2014 and since then has treated over seven hundred thousand patients through their convenient services.
The company paved the way for other at-home aligner companies and has continued to be a leader in the dental industry. This does not mean they have not had some negative feedback along the way – in fact, there is a lot of controversy with Smile Direct Club and private orthodontic offices.
One of the benefits of using Smile Direct Club is that it offers two options to begin your treatment – either an at-home impression kit like Byte or visiting an actual Smile Direct Club location, called SmileShop to get scans and impressions.
Throughout treatment, your progress will be monitored by a general dentist or orthodontist, but you may not know which type of dentist is tracking your case.
Smile Direct Club recently partnered with Align Technology to create top-quality and highly effective aligners. Remember, Invisalign was created by Align Technology, so we know that Smile Direct Club aligners will be highly advanced and effective for shifting teeth.
Many people opt for Smile Direct Club because of their long history of treating patients and the reliability of so many stores and consultants that assist patients.
Pros
Includes complimentary teeth whitening products with your purchase so you can brighten your smile at any time using your custom clear aligner trays.

The most convenient brand because they have over 300 SmileShop stores to get free scanning and you can speak to a consultant in-person about the treatment process.

The brand has a large following and a positive reputation since it uses Align Technology aligners who invented Invisalign.

Uses frosted appearance aligners that match our natural teeth better than Byte's clear, glossy aligners.

An at-home impression kit is only $49 or free if you visit one of their storefronts.
Cons
Smile Direct Club has received some negative press in the past few years and complaints reported to the

Better Business Bureau.

Retainers are not included in the price-tag for treatment and cost an additional $99.

Smile Direct Club is slightly more expensive than Byte aligners.
FAQs
Question: Which clear aligners work the fastest?
Answer: Studies show Byte aligners work the fastest in as little as two months depending on the malocclusion. The average treatment time for other companies takes four to six months.
Question: How can I begin treatment with Byte or Smile Direct Club?
Answer: If you choose Byte, you will pay in advance for an impression kit and once it is sent back, your eligibility will be confirmed. Smile Direct Club offers hundreds of brick and mortar locations to begin your treatment.
Question: Are direct to consumer aligners safe to use?
Answer: Both companies use safe, medical-grade plastic. Also, both companies use licensed dentists to oversee treatment to ensure your treatment is progressing well. Just like Invisalign, they offer previews to check how your treatment will look.
Question: Do at-home aligners hurt?
Answer: Clear aligners are much more comfortable than traditional metal braces. However, they can still cause slight discomfort when you change trays every week or two weeks as directed. Wear your aligners up to 22 hours a day to guarantee optimal treatment!
Question: How is customer service with Byte and Smile Direct Club?
Answer: Byte offers optimal support throughout your treatment so that if you feel something is off with your trays or bite, they will address your problem. They are quick to communicate and respond to any customer issues.

Smile Direct Club has grown tremendously within the past few years where they have a large customer service team, but some patients will report a slow response.
Question: Am I a good candidate for Byte or Smile Direct Club?
Answer: The best way to find out if you are eligible for at-home clear aligners is to send in your impressions to check eligibility. At-home aligner companies can help correct teeth issues, but if there is a jaw problem, you may need traditional orthodontic treatment or in-office sessions.
Question: How long does Byte or Smile Direct Club treatment take?
Answer: The average time spent in clear aligners is six months, but it depends on your specific malocclusion. Byte offers even quicker treatment using their advanced Hyperbyte technology and can treat slight malocclusions in as short as two to three months.
Question: How much is Byte and Smile Direct Club treatment?
Answer: Byte is unique in that it accepts your dental insurance coverage as partial payment and will assist in filing for reimbursement.

Byte costs $1895 while Smile Direct Club costs $1950. They are very similar in price, but Byte costs $95 for an impression kit while Smile Direct Club impression kits are $49 (or free if you visit one of their storefronts).
Verdict
Both Byte and Smile Direct Club offer a wonderful solution to traditional metal braces and a convenient option to the high orthodontic costs of in-office treatment.
At-home aligners are becoming increasingly popular due to their lower cost, convenience, and aesthetic appeal. While Byte and Smile Direct Club appear to be very similar, there are some important differences that you may want to consider before choosing an at-home aligner company.
Smile Direct Club has high popularity because of its branding and longer existence in the industry, but Byte has proven to be a reliable upcoming company.
I would easily recommend Byte to patients due to its excellent customer care, fair price-point, and positive patient feedback. While Smile Direct Club offers storefronts for convenience, they have had some negative feedback in the dental community because of how they operate and communicate with patients.
To have a smooth sailing orthodontic journey, Byte is definitely one of the top leaders in the at-home aligner brands.