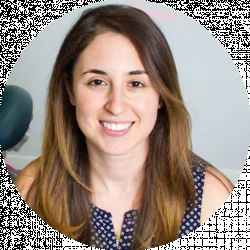 Latest posts by Erica Anand
(see all)
There is no shortage of teeth whitening brands on the market to help people make a dramatic change to their smiles at the convenience of their own home. Since cosmetic teeth whitening is a billion-dollar industry, it is worth doing your research into a company that will produce the results you deserve.
Auraglow Teeth Whitening is a popular and cost-effective teeth whitening brand that offers a great solution for those looking for an enamel-safe and reliable brand.
Auraglow is an at-home whitening kit that uses carbamide peroxide bleaching gel and LED light technology to help people remove extrinsic stains and brighten their smiles.
For those with stubborn coffee or smoking stains, at-home whitening is the easiest way to improve your appearance. People looking to whiten are usually looking for a smile makeover and teeth whitening is the safest, quickest, and least costly way to do so.
Auraglow products have helped create millions of whiter smiles around the world as it can be easily purchased online and they offer flexible refund policies.
Since Auraglow was designed and created in the United States, they are proud to offer whitening gel that is not tested on animals, vegan, and organic. People are always seeking the best cosmetic products, but also the safest.
What does the Auraglow kit come with?
When you purchase the Auraglow teeth whitening kit, you will receive:
A comfortable whitening tray and storage case

LED teeth activating device (battery included)

Two 5 ml 35% carbamide peroxide whitening gel syringes
Your whitening kit will provide enough gel that can be used in up to 20 bleaching sessions. The medical-grade, BPA-free silicone tray does not need to be heated or molded since it can easily adjust to any mouth shape. It works by equally whitening all of your teeth on your upper and lower arches so your entire smile is brightened.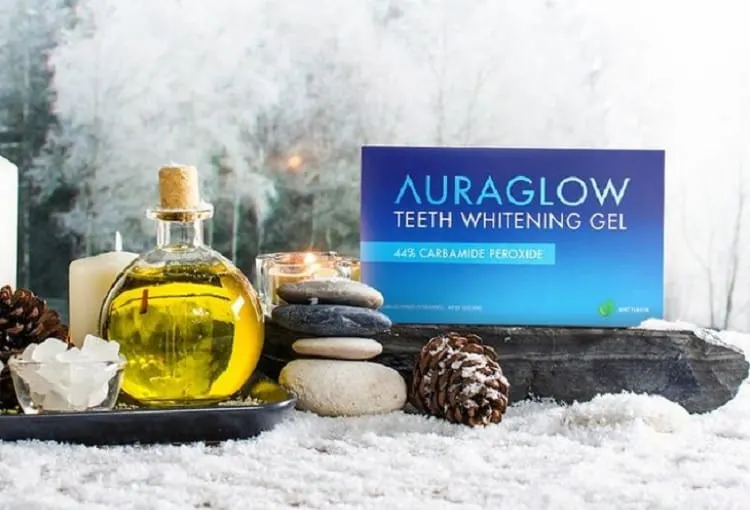 Your LED lighting device is beneficial because Auraglow claims it can help activate the whitening gel to make your whitening session quicker and more effective.
In fact, they report whitening results three times quicker than without the light technology. The LED piece contains a built-in timer that will automatically turn off after 10 minutes so you don't have to be worried about keeping track of time. Since your LED technology is hands-free, you can whiten at home any time!
In addition to their complete whitening kit, Auraglow offers several whitening options if you are looking for more whitening solutions for on-the-go occasions or touch-ups.
Teeth whitening gel refill 35%: A 35% carbamide peroxide formula that will give you enough gel for up to 30 treatments

Teeth whitening gel refill 44%: A stronger bleaching gel at 44 % carbamide peroxide to remove difficult stains.

On-the-go teeth whitening pen: This convenient twistable whitening pen can fit easily in your purse and can be used for up to 15 treatments.

Radiant effects kit: Moldable whitening trays that you can use when you need a touch up. Can create the same effect as getting custom trays from your dentist.

LED activating device: A hands-free device that will help speed up your whitening results and boost a brighter smile.
The Auraglow Whitening Process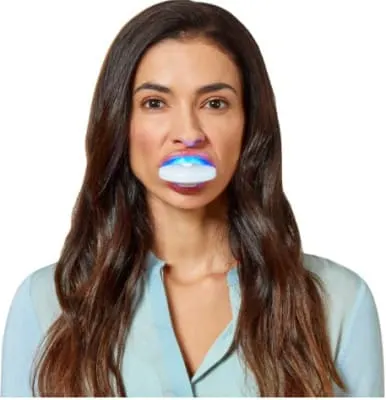 The whitening process is simple and safe. Your kit will come with directions but you can also head over to their website for more information if needed.
Your BPA free silicone comfort tray will attach to the LED light device.

Fill your tray with the bleaching gel. Be careful not to overfill.

Wear your bleaching tray and light for 10 minutes until the light turns off.

Rinse your whitening tray off with water and store it in your complimentary case.
It is recommended to use your whitening tray and LED light once per day for 30 minutes for 7 to 14 days to see optimal results. You can also touch-up as needed a few times a month to maintain your bright smile.
Is Auraglow effective?
There are mixed reviews on the effectiveness of Auraglow whitening gel. We know that using a 35% or 44% carbamide peroxide gel can gently remove external stains from darker foods and beverages.
It is also well known that carbamide peroxide works at a slower rate than hydrogen peroxide. The Auragel whitening pen contains some hydrogen peroxide, which definitely helps boost for better whitening, but can create more tooth and gum sensitivity than carbamide peroxide.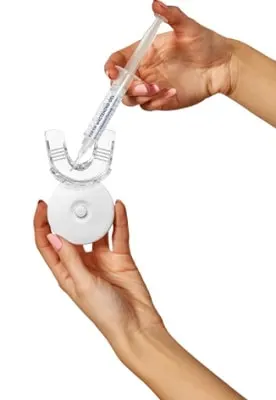 For more stubborn stains that cannot be removed by at-home whitening, you may need to contact your dentist for a professional in-office session.
The LED device claims to help activate the whitening gel for quicker, more vibrant results. Auraglow reports their LED light can help deliver results three times faster than without it.
There is no proven evidence that the light does or does not change the formula of Auraglow whitening gel. What we do like is that patients love the look of the LED device and it gives the feeling of an actual in-office session without the high price tag.
What is the cost of the Auraglow whitening kit?
Auraglow has a great price point compared to professional in-office whitening products but delivers professional results. A great option is that they offer several products depending on if you're looking for a full kit to dramatically whiten or just a touch-up to boost your results.
Auraglow teeth whitening kit: $59.99

Teeth whitening gel refill 35%: $29.99

Teeth whitening gel refill 44%: $34.99

On-the-go teeth whitening pen: $26.99

Radiant effects kit: $39.99
Advantages of Auraglow
There are several benefits to choosing Auraglow teeth whitening products. Compared to its competitors like Snow Whitening or Smile Direct Club, it offers a cost-effective product that can whiten up to 20 treatments.
It also is over-the-counter compared to a competitor like Opalescence who you need to get from your dentist. Other advantages include:
Enamel safe carbamide peroxide formula to decrease post-whitening sensitivity

Noticeable results within a few days of use

Easy to use with clear instructions

Convenient service at the comfort of your own home

Comparable to high priced professional in-office treatments

Safe, high-quality ingredients that are organic, vegan, and non-GMO

Its professional gel was made in the United States

The LED device comes with replaceable batteries

They offer quick communication with their Smile Experts

Their website offers a virtual whitening tool to show how your teeth will look using Auraglow whitening gel
Disadvantages of Auraglow
On Amazon, Auraglow has over 14,000 reviews with a 4.4 out of 5-star rating. Although many are positive reviews, the common complaints include:
The LED light did not last long and broke after a few whitening sessions

The silicone mouth tray is one-size-fits-all and did not fit everyone's mouth well

Whitening results were short-term

Tooth and gum sensitivity
Alternatives to Auraglow
Depending on your teeth whitening needs and budget, there are bleaching alternatives to consider. Auraglow has several benefits, but you should always speak with your dental professional before choosing any whitening brand to ensure you are a proper candidate.
Snow Whitening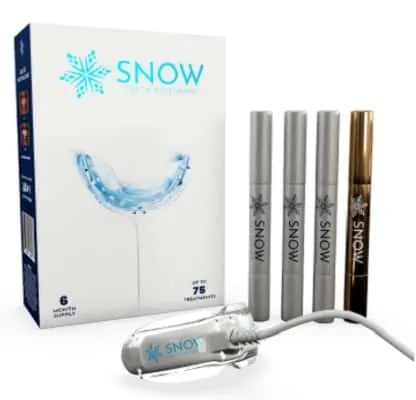 Snow Whitening is a popular product because it uses a stronger whitening gel formula (hydrogen peroxide 6-18%) along with a battery charged LED light device.
While there is more risk for tooth sensitivity, there is also a greater chance of boosting whitening results compared to Auraglow because of its stronger bleaching concentration. Snow is more expensive than Auraglow at $149, but it does provide enough gel for up to 75 treatments.
If you are not as concerned with the price point, Snow Whitening is a perfect solution for brightening a dull smile.
HiSmile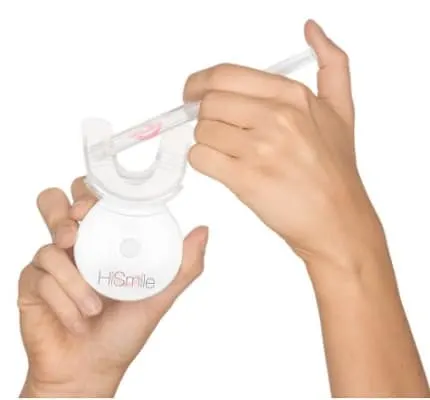 HiSmile uses a gentle formula that is peroxide free and claims to have the safest, least post whitening sensitivity gel. Its main ingredients are Phthalimidoperoxycaproic acid (PAP), Hydroxyapatite, and Potassium Nitrate which help effectively remove stains while also strengthening tooth enamel and promoting tooth repair.
HiSmile comes with the price tag at Auraglow at $59.99 and also comes with LED technology. For people looking to whiten but are worried about sensitivity, HiSmile is the best option for you.
Rembrandt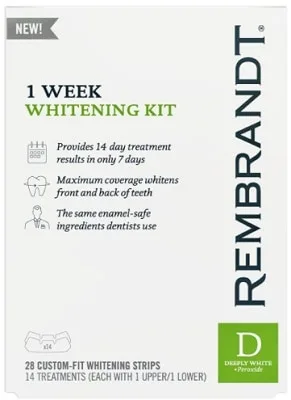 Rembrandt is a one week, quick whitening kit that uses StayPut™ Whitening Strip technology to effectively brighten smiles.
Rembrandt comes with a fair, low-cost price at only $19.99 so it is definitely one of the more affordable teeth whitening systems. With 14 treatments, Rembrandt can quickly and safely whiten teeth without the hassle of whitening gels or trays.
Opalescence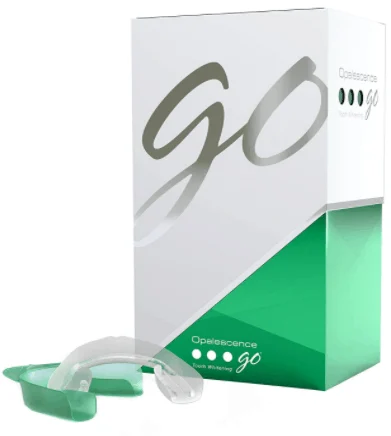 Opalescence is a highly effective teeth whitening brand because it is dentist recommended. It comes with 30% carbamide peroxide bleach that can be used with custom whitening trays or moldable trays.
It is an at-home treatment but is usually prescribed by your dentist after personalized trays are fabricated. There is no LED technology and can be slightly more costly than competitor brands.
FAQs
Question: Is Auraglow safe to use?
Answer: Yes, Auraglow uses all safe products that are designed to help boost your whitening results. Ingredients are organic, non-GMO, and gluten-free. Carbamide peroxide is safe and delivers less sensitivity than competitor bleaching agents.
Question: How does Auraglow whiten teeth effectively?
Answer: The bleaching formula is designed to help gently remove extrinsic stains that can cause teeth to have a yellow or dull appearance. The LED technology helps quickly activate the whitening gel to product fast, radiant results.
Question: Who should not use Auraglow products?
Answer: Children under the age of 13 should avoid whitening products because it can cause sensitivity. It is also not recommended for those in orthodontics or women pregnant or nursing.
Question: How long do whitening results last?
Answer: Auraglow reports results should last 1-3 months, but you can use their whitening pen or moldable trays with refill gel for touch-ups as needed. As always, good oral hygiene will help maintain whitening results.
Question: Can I whiten if I have dental veneers or crowns?
Answer: While Auraglow whitening products are safe, they will not whiten your dental prosthetics like crowns or veneers.
Question: What happens if I have sensitivity from whitening?
Answer: If you experience tooth or gum sensitivity, remove your trays and wait at least 24 hours before trying again. It is also recommended to use a toothpaste for sensitivity if you experience any discomfort.
Question: How does Auraglow compare to other whitening products?
Answer: Auraglow is highly recommended compared to several of its competitors like HiSmile, Rembrandt, and Snow Whitening.
Question: How long after whitening can I eat or drink?
Answer: It is recommended to wait at least one hour before consuming food or beverages (besides water). This is because after teeth whitening your teeth are more porous and can absorb stains easily.
Question: What if I am not happy with my Auraglow whitening results?
Answer: Auraglow stands by their product and wants you to try it for at least one to two weeks to see noticeable results. If you are still unhappy, they provide a 30-day money back Smile Guarantee.
Question: How often can I whiten using Auraglow products?
Answer: The company recommends using once a month if possible. They do offer their teeth whitening gel pen to use for touch-ups, but in order to avoid pain and enamel sensitivity, use the product as directed.
Question: How long do Auraglow products last and are safe?
Answer: Auraglow is safe to use up to one year after purchase. It is best to keep the gel in a dry, cool environment.
Verdict
Auraglow appears to be as it claims – an effective, safe teeth whitening system that is convenient and at a fair cost. While most whitening brands share several similarities, Auraglow sets themselves apart by being made locally in the United States using the highest quality ingredients.
Auraglow products help produce radiant results, but it is always good to work with a company that offers a full refund if unsatisfied. Their money-back Smile Guarantee, accurate print tag, and effective whitening gel definitely give me a good reason to use Auraglow myself and recommend it to all patients and friends.